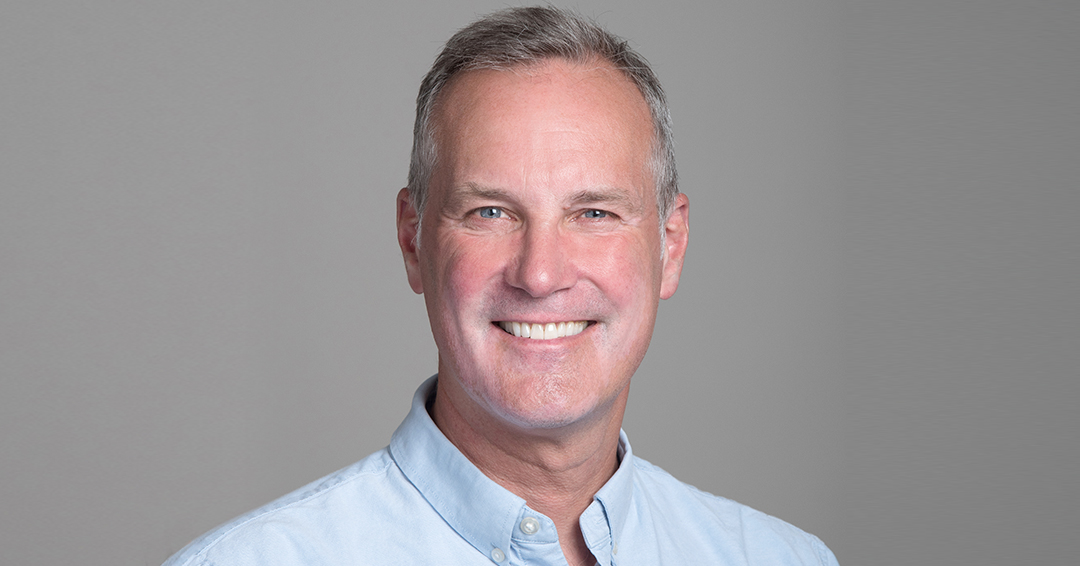 Dr. Watling visited the IHSE for a week in early May, where he hosted a workshop for graduate trainees, spoke at a panel on the future of health sciences education research, and presented his findings on feedback in the field 
For Christopher J. Watling, MD, MMEd, PhD, one reason for coming to McGill's Institute of Health Sciences Education (IHSE) as a visiting scholar in May 2023 was very personal.  
"My mother was the first person in my family to go to university, and she went to McGill," he recalls.  
Dr. Watling also has deep ties to the IHSE. In his roles as Director of the Centre for Education Research, Acting Vice-Dean, Education Scholarship and Strategy, and Professor in the Departments of Oncology and Family Medicine at Western University's Schulich School of Medicine & Dentistry, he has collaborated with IHSE members for many years. 
"McGill is in a fortunate situation to have a terrific community of people, who have a history over decades of doing practice-shaping work in areas like faculty development and medical professionalism," he says.  
Dr. Watling's work in health sciences education (HSE) research has earned him multiple awards, including the 2023 Duncan Graham Award for Outstanding Contribution to Medical Education from the Royal College of Physicians and Surgeons of Canada. 
As a visiting scholar at the IHSE from May 8 to 12, 2023, Dr. Watling offered a workshop for graduate trainees on honing their voice as academic writers and met with PhD students and post-doctoral fellows. He also spoke at an IHSE community event and panel on the future of HSE research and presented his research to faculty members and graduate students. 
"As a physician, PhD scholar and educational leader, Dr. Watling brings a unique constellation of perspectives to health professions education research," says Elizabeth Anne Kinsella, PhD, Director of the IHSE. "We were thrilled that he could join us at the IHSE and share his knowledge and insights with our doctoral students, post-doctoral fellows and faculty members." 
Investigating barriers to feedback  
As a researcher, Dr. Watling studies why feedback frequently misses the mark and how professional culture can undermine the best-laid curriculum plans.  
He has found that feedback which learners in medicine and the health professions perceive as "aligned, well-intentioned and easy to handle" might not be very effective in shaping what they do.  
"Sometimes, people experience feedback as very difficult, threatening to their self-esteem or requiring a lot of reflection, but it's influential in the long run," he adds.  
"I was interested in that paradox, not just from personal experience of receiving feedback, but also considering how very difficult it is to give tough feedback to medical students, residents and professionals in a way that keeps them engaged in trying to learn and improve." 
Rather than focusing on the teachers and learners involved in feedback conversations, Dr. Watling's work shines a light on the organizational and cultural contexts in which these conversations occur.  
Dr. Watling studied feedback in music, sports and other fields and spoke with health professionals who had also achieved high levels of performance in those fields. He then compared the experience of feedback in those fields to feedback in medical and health sciences education.  
"A lot of them talked about how feedback felt completely different in that context than it did in the medical context," he says. "It's not the case of someone being 'good' at feedback. It's more like they feel comfortable with feedback when they are in this environment, but it doesn't feel so comfortable in another environment." 
In HSE, another barrier to useful feedback is the tendency to combine it with assessment, Dr. Watling says. 
"No matter how well-intentioned the teacher is or how motivated the student is, they're both a little unsure about what the meaning of the conversation is," he says. "Learners may wonder: Is this just intended to help me improve? Or is this a judgement that might make its way into a reference letter?" 
Creating clarity to ensure feedback is understood by all as being purely for development can help address this, he adds.  
Grappling with the time crunch 
As a clinician, researcher and leader in the field, Dr. Watling believes the biggest challenges for health sciences educators is the lack of time to integrate educational best practices in the clinical environment. 
"For a lot of good reasons, medical and health professions education is built on the efforts of people who already have full-time jobs as healthcare providers and have to try to incorporate increasingly sophisticated and time-consuming approaches to education into increasingly busy work as healthcare providers," he says.  
"I always keep in mind how much we can ask of people," he adds. "A lot of clinical education is doing the best we can in the moment we're grappling with." 
He was recently heartened to learn while conducting research with a university faculty that trains non-health professionals that health professions education is seen as the "shining example" of emphasizing education in professional training. 
"Sometimes, we're really hard on ourselves and think there is so much we should be doing better," he says. "That attitude has served us really well, but it is sometimes useful to remember that health professions education has really professionalized the education side of our disciplines in ways that a number of professions have yet to do." 
"It's a triumph in the discipline that we have a whole field dedicated to how we educate people in the health professions. I think we should be proud of that." 
The Institute of Health Sciences Education gratefully acknowledges the Dr. Menard M. and Anna Gertler Visiting Scholars Program Fund for providing support for Dr. Watling's visit. 
Related: 
Institute of Health Sciences Education's PhD program gets green light 
An evening of reflection, dialogue and recognition with the Institute of Health Sciences Education 
Institute of Health Sciences Education launches new graduate certificate in collaboration with Faculty of Education