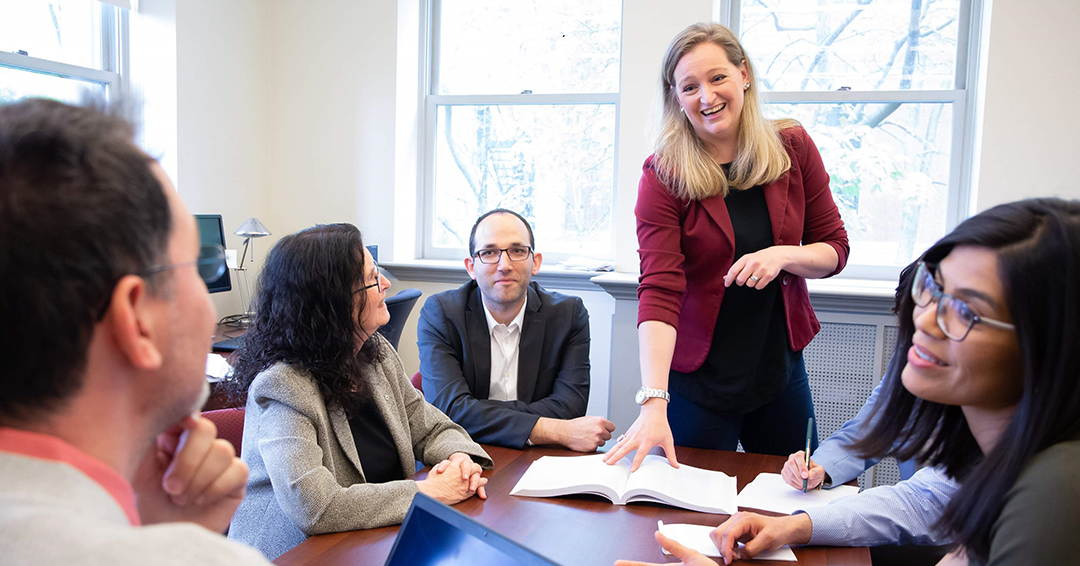 Four years after earning its institute status, the Institute for Health Sciences Education (IHSE) is launching its latest program, a joint initiative with the Faculty of Education's Department of Educational and Counselling Psychology,  for future clinician-educators and researchers.
This jointly developed and delivered Graduate Certificate in Foundations of Health Sciences Education, is set to welcome learners in Fall 2023. Applications for the first cohort of students are now open.
An interdisciplinary program for clinicians and educators
The certificate's program directors are Linda Snell, MD, MHPE, Professor of Medicine and Health Sciences Education at McGill University and Alenoush Saroyan, PhD and Professor Emerita of Educational Psychology.
Driven by their interests in training future generations of clinician-educators, they have conceptualized and led the development of this program and its courses to meet the demand and needs of educators in health sciences.
The certificate's five courses cover current education and psychology theories, health sciences curriculum design, instruction, assessment, program evaluation, and concepts of educational leadership and scholarship.
The certificate is designed for practicing health professionals in a wide range of disciplines, including senior healthcare learners, who are interested in becoming clinician-educators in health sciences education. It is also aimed at the "doers" in education, such as teachers, curriculum designers in health sciences education and educators working in simulation.
Completion of the program can pave the way toward leadership opportunities in clinical education, universities and education research. It can also provide an entry point to pursuing a Master's degree or PhD in the field.
Victoria Talwar, PhD, Educational and Counselling Psychology Chair at the Faculty of Education, said the Department was pleased to provide medical practitioners and basic science teachers with a graduate certificate that could "spark new career enhancements for these healthcare professionals".
"This is a new opportunity for healthcare professionals to enhance their expertise in new ways to foster education in the health professions," she added. "We're proud to be playing a vital role in providing the fundamentals needed on topics such as curriculum development and pedagogical assessment to help practitioners become clinician-educators."
Clear benefits for busy professionals
Every element of the 11-month certificate has been developed with busy health professionals and teachers in mind. Although all five courses must be completed in sequence, most of the program is offered on a part-time, online basis, alongside two brief periods of in-person, full-time learning at the beginning of the Fall semester and the middle of the Winter semester.
"One advantage for our learners is that we are offering a certificate that can be completed within a year, which is ideal for busy clinicians and basic science teachers," Dr. Snell says. "Learners will be able to do much of the certificate at home while continuing to work at their 'day job' as a clinician or teacher. There are also several periods when learners will meet and engage with their colleagues, allowing time for social learning."
The skills and knowledge gained throughout the certificate are also immediately applicable in both clinical settings and the classroom, she adds.
For Prof. Saroyan, the two-week in-person component offered at the beginning of the Fall semester is another distinguishing factor.
"This gives individuals the possibility of getting to know the instructors, getting to know each other, building the group dynamics, and getting to know how the program is going to unfold virtually," she explains.
Built on history of collaboration between two McGill faculties
The certificate is also the latest result of a rich culture of collaboration between the Faculties of Medicine and Health Sciences and Education.
Previously, Dr. Snell and Prof. Saroyan had worked together to develop a joint Master of Arts in Educational Psychology, offered by the IHSE and the Department of Educational and Counselling Psychology.
Similarly, the new graduate certificate has always been a joint endeavour – from initial course design to delivery.
This partnership gives the certificate another distinct advantage by providing evidence-based best practices in education in a way that is applied to the realities of learning in clinical settings.
An expanded community and more programs on the horizon
Since 2019, the IHSE has sought to build on its previous success as the Centre for Medical Education by promoting excellence in education and scholarship across the continuum of health sciences education.
Dr. Snell sees the new certificate as "another piece of the puzzle" toward meeting this goal and says that other programs may be on the way in future.
She also believes that learners in the graduate certificate will also join the IHSE's community of researchers and educators during and after their studies.
"Although the Institute's main goal is to pursue research in health sciences education, it's also a place where people can innovate and build capacity," she says. "If you are going to do research, it's very helpful to have practice that informs the research. If you're working in education, it's also very helpful to have access to research-informed practice."
Applications are open until May 1st, 2023. More details about the Graduate Certificate in Foundations of Health Sciences Education can be found on the IHSE website.