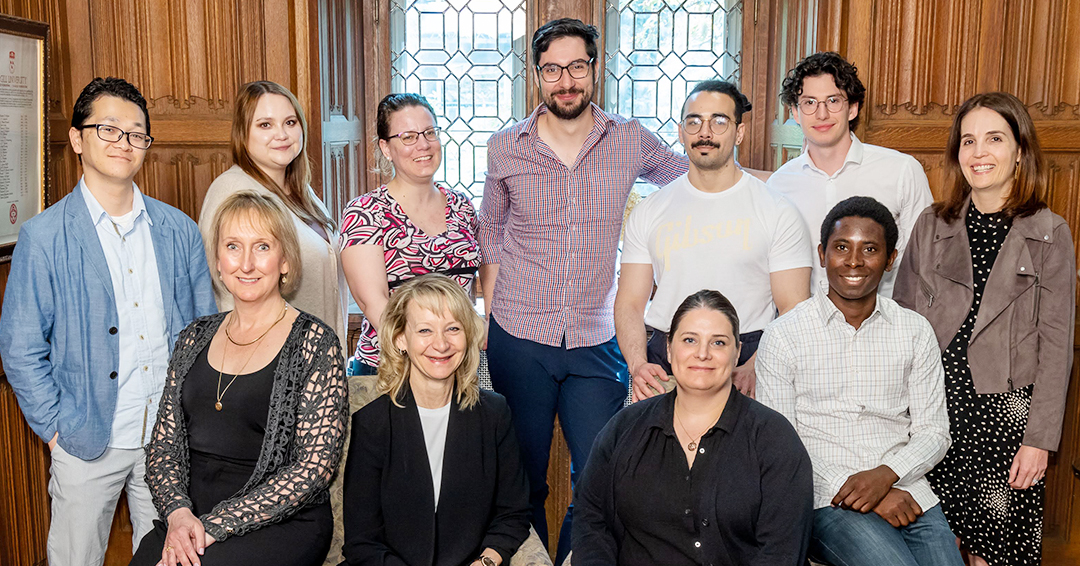 PhD in Health Sciences Education fills critical gap in preparing the next generation of health sciences education researchers, solidifies leadership role for IHSE and Faculty in the field
The Institute of Health Sciences Education (IHSE) has received full government approval for its new Health Sciences Education PhD program. The news comes just months after the IHSE launched its new Graduate Certificate in Health Sciences Education. 
Long-held goal fulfilled 
The PhD in Health Sciences Education came to fruition after an extensive analysis of programs in the field at other institutions. After finding there were only around 24 PhD programs in health sciences education available worldwide, the IHSE chose to develop a PhD program as one of its first offerings to graduate students. 
"It's a great privilege for the program to be now formally accepted," says Peter Nugus, PhD, Associate Director (Graduate Programs) and Associate Professor at the IHSE. "It's a credit to the hard work of many faculty members, IHSE members and doctoral students who have contributed to its ongoing development." 
With this approval, the four-year program will now be publicly promoted across Canada and the world, opening up new opportunities for the brightest minds to be at the forefront of health sciences education research. It also solidifies the leadership role of the IHSE and the Faculty in this rapidly growing field.  
Prof. Nugus and Leah Moss, PhD, Senior Advisor to the Vice-Principal (Health Affairs) & Dean of the Faculty of Medicine and Health Sciences, co-chaired the PhD Design Committee that developed the program and guided it through the early stages of its approval process. He is grateful to her and to the Dean of Graduate and Postdoctoral Studies, Josephine Nalbantoglu, PhD, and her team, for their ongoing support. 
Inclusive space 
"We want to create a space for robust, theoretically informed educational research with great potential for impact across disciplines," says Elizabeth Anne Kinsella, PhD, Director of the IHSE. 
Prof. Kinsella emphasizes the importance of transdisciplinary research, noting that many educational challenges cross disciplinary boundaries. "We've made the choice at McGill to name our PhD program 'health sciences education', in order to be inclusive and provide an intellectual home under one umbrella for medical education, nursing education, health professions education, anatomy education, biosciences education and more."  
Research with patient safety at its heart 
Prof. Nugus notes that the program fills a critical gap in preparing the next generation of researchers in health sciences education.  
The program's focus on theory as a means of helping future researchers make conceptually informed design and methodological choices also sets it apart, he says. It prepares students to create compelling and influential evidence for practice and policy, which, he says, "is the basis for the future quality and safety of patient care."  
"What the field needs – and what patients in Canada and Quebec need – is the greater integration of theory and practice, and policy and practice," he adds.  
"Any institution that wants to claim leadership in health sciences education must be theoretically strong. It must be able to provide theoretical guidance for the world, develop new theories and methods by which to train healthcare professionals, and secure equitable, effective and efficient health care for populations, communities, patients and citizens into the future."  
Another unique benefit of the PhD program is its location within the Faculty of Medicine and Health Sciences. With its proximity to McGill's numerous affiliated healthcare institutions, research findings in health sciences education can be quickly integrated into practice.  
The fact that students complete the program under the aegis of the IHSE, which draws on a rich history of excellence in the field, is also crucial. IHSE members will be on hand as instructors, supervisors and mentors throughout the program.   
Distinguished group  
Before the program received final government approval, it was offered on an ad-hoc basis. So far, it has welcomed 13 PhD students, three of whom will start the program in Fall 2023.  
The current students have backgrounds in medicine, veterinary medicine, genetics counselling education, anatomy education, faculty development, simulation education, occupational therapy, nursing and medical anthropology. Many are already leaders in their fields.   
Prof. Nugus notes that the "distinguished" group, "brings great knowledge and wisdom, crossing those boundaries of policy and practice." 
"The PhD students increase the diversity of backgrounds [at the IHSE] and also the cultural diversity," he adds. "They add great life and distinction to the intellectual program that we offer, whether they train others, train healthcare professionals or share knowledge with fellow researchers." 
Students who complete the program could gain employment as a professor or researcher in a medicine or health sciences faculty, a clinician-educator or clinical education director in the health system, or as a strategic development lead in the biotech, pharmaceutical or medical equipment industry. They will also be well prepared to contribute cutting-edge evidence to policy-making, curricular design, and leadership in education or health care.  
"It is so exciting to witness, and to be a part of, the tremendous growth of research in the field of health sciences education, and to see McGill emerging as a world leader in preparing the next generation of scholars in the field," says Prof. Kinsella.  
The PhD in Health Sciences Education will begin accepting applications for Fall 2024 in the coming weeks. For updates, visit the IHSE website or follow the IHSE on Twitter.