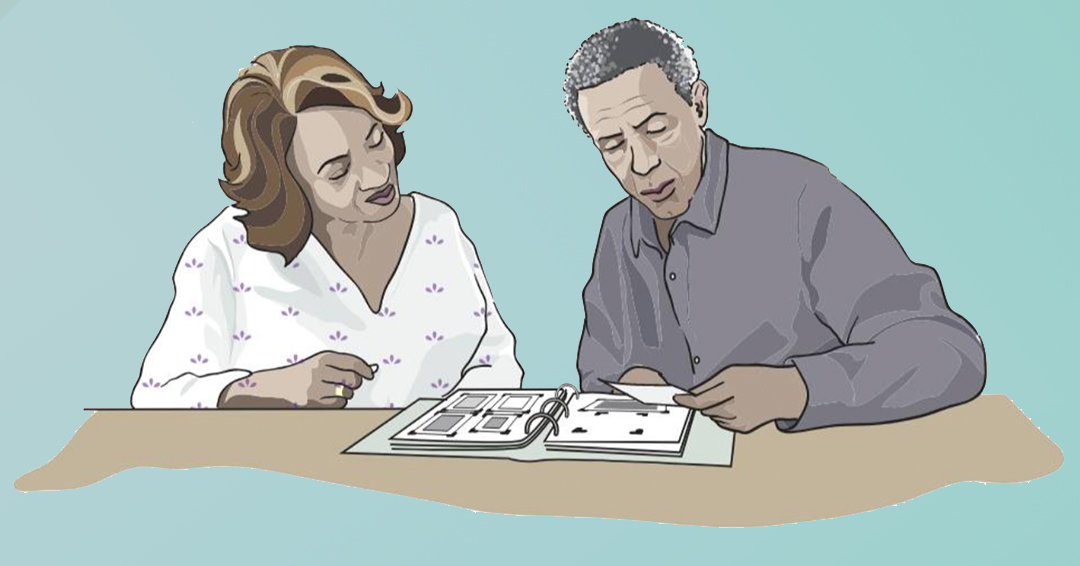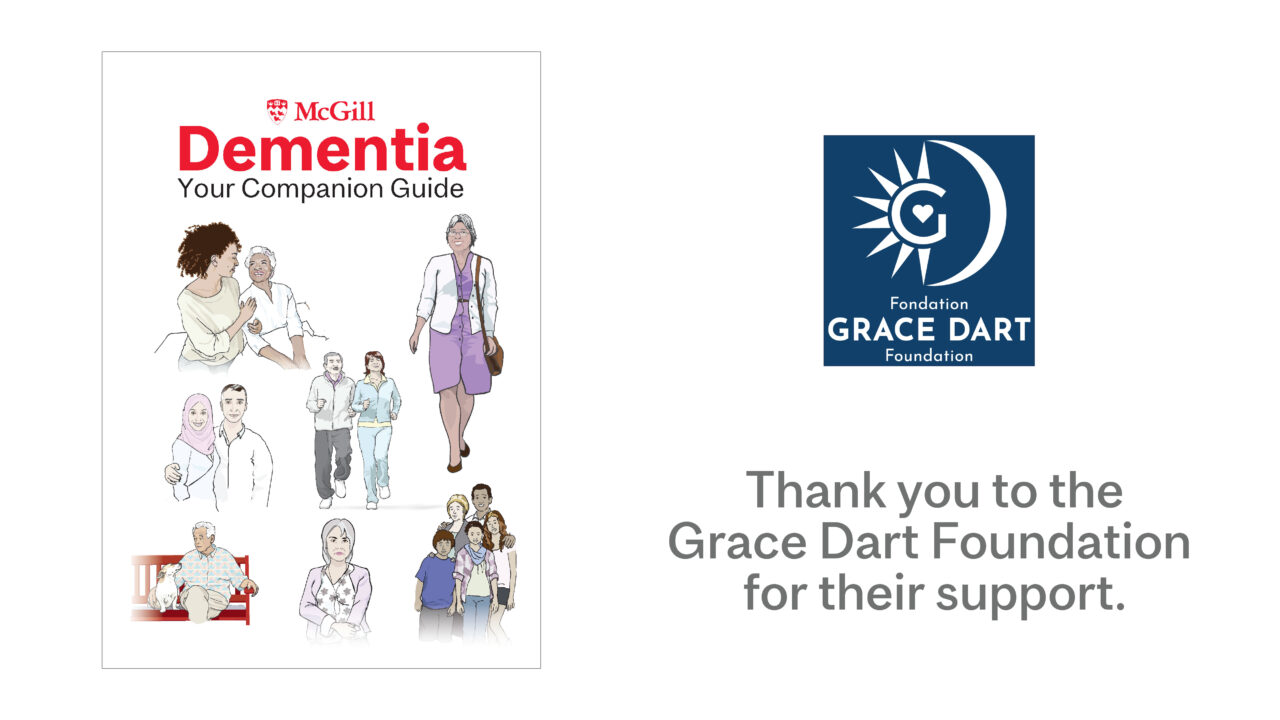 A person who receives a life-changing diagnosis has a lot of questions. Why did this happen? How will this affect my daily life? What changes can I make now to improve my long-term outcome?

Health issues raise a myriad of concerns, and for someone who is newly diagnosed with dementia, these concerns can be even more daunting. Will I lose my sense of self? How long can I remain independent? How will this change my relationship with my loved ones?
A new booklet, "Dementia, Your Companion Guide", was designed to provide answers.
With engaging illustrations and a friendly writing style, this approachable guide covers a wide array of topics to assist both the person living with dementia and their care partners.  It includes information on the science and progression of dementia as well as practical advice on safety and self-care.
The guide was created by the multidisciplinary McGill Dementia Education Program (DEP) team, with content provided by the Program's founder and former caregiver Claire Webster, geriatrician Dr. José Morais and neurologist Dr. Serge Gauthier. The DEP offers a wide array of educational resources designed to support people living with dementia and their caregivers, including the popular biweekly McGill Cares webcasts that are made freely available on their website.
The Division of Geriatric Medicine, and specifically Dr. Wendy Chiu, assistant professor in Geriatric Medicine at McGill University and a geriatrician at the Montreal General Hospital, also provided valuable input to further enhance the content of this booklet.
The DEP worked closely with Tamara Carver, Director of McGill's new Ed-TECH office, based at the Steinberg Centre for Simulation and Interactive Learning, and her team to develop this new guide, applying principles of instructional design and leveraging educational technology.
Financing for the booklet was graciously provided by the Grace Dart Foundation, a longstanding Montreal-based organization that supports the well-being of the elderly. Their generous donation of $250,000 supports the creation, publication and translation of this booklet, which will be made available in eight languages, starting with French, to reach a wide and diverse audience.
"We are proud to support the elderly and their caregivers in our community who are trying to navigate the course of this disease," said Elise Nesbitt, President & Chair of the Grace Dart Foundation's Board of Directors. "McGill University's Faculty of Medicine and Health Sciences and the Dementia Education Program have come up with an innovative and thorough approach to education for those with dementia. They, like the Grace Dart Foundation, have a history of caring for the elderly and the community with respect for basic needs, isolation and loneliness, which drove our decision to support this project."
"The key to navigating the journey for a person with dementia is through education and support," emphasizes Webster.  "We are extremely grateful to the Grace Dart Foundation for their support of this guide, which we believe will have a significant impact on the quality of care and safety of people living with dementia and their care partners."
We invite you to take a sneak peek at the guide and meet the team leading this initiative here.  The full English version will be available in September 2021 in both online and print versions, and will be distributed widely within the healthcare network.
May 27, 2021