McGill Faculty of Medicine launches new webcast series to support family caregivers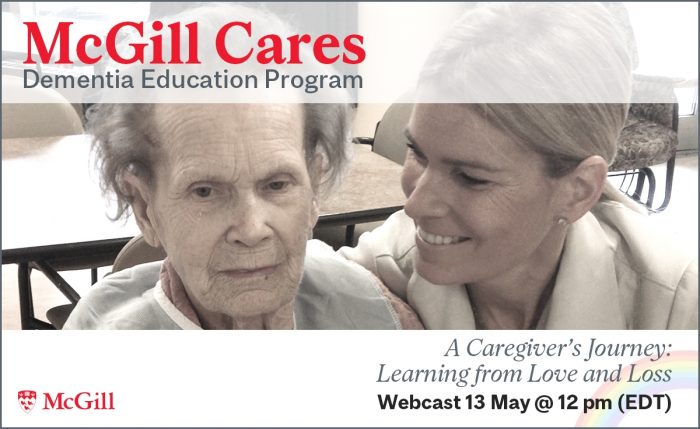 By Diane Lynn Weidner, Steinberg Centre for Simulation and Interactive Learning

Join us on May 13 at noon as we launch our new weekly webcast series, McGill Cares, designed to support family caregivers. During candid, 30-minute interviews with leading experts, Claire Webster will explore topics related to caring for a loved one with dementia.

A Caregiver's Journey: Learning from Love and Loss
Isabelle Poirier was caring for her three children while also looking after her mother, diagnosed with Alzheimer's eight years ago. Isabelle will talk about the challenges she faced as a "sandwich generation" caregiver while trying to balance her responsibilities. She will also touch upon the difficulties that she encountered while navigating the health care system and finding long-term placement for her mother, who was one of the unfortunate victims of COVID-19.

Click here
 beginning at 12:00 pm EDT on Wednesday, May 13, to tune in live.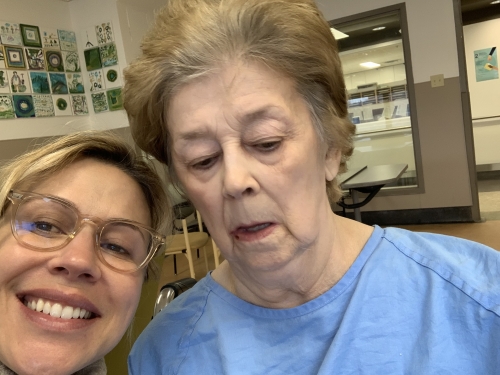 Isabelle Poirier with her late mother, Alvine.
For more information about the McGill Dementia Education Program, please visit www.mcgill.ca/dementia. If you have specific topics or questions that you would like us to address during our weekly webcasts, please email us at dementia@mcgill.ca.

Read Claire Webster's blog, A Caregiver's Crusade.