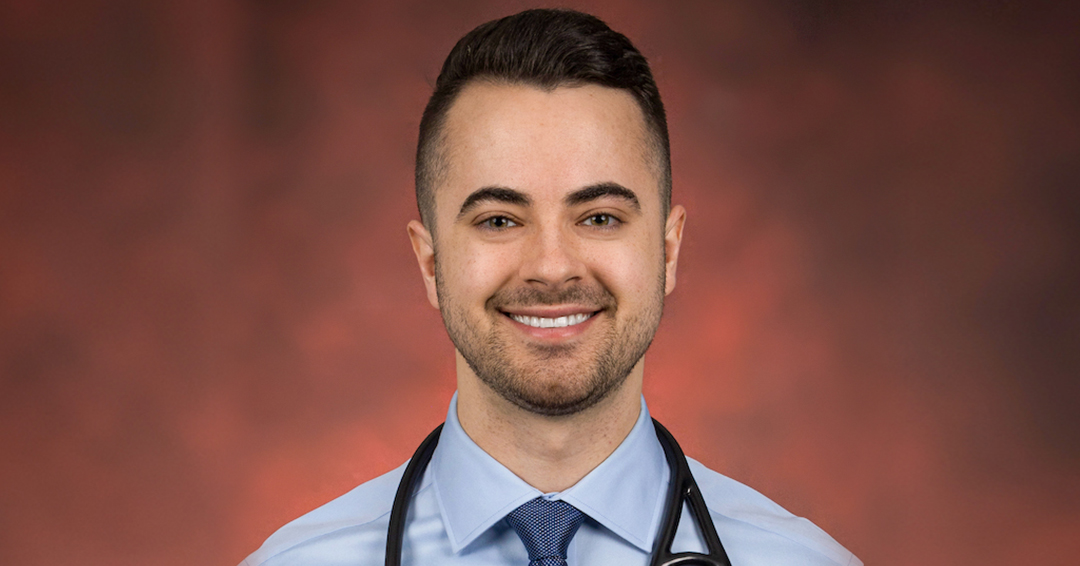 As part of our Spring Convocation 2023 coverage, we asked graduates from our six Schools to share their experiences of completing a degree in McGill's Faculty of Medicine and Health Sciences. Here, we meet Class of 2023 member Michael Teutenberg, from the School of Medicine, who completed his MDCM, conferred on May 30. Congratulations Michael! 
Name: Michael Teutenberg 
Degree: MDCM 
Hometown: Markham, Ontario 
What did you love most about studying at McGill and in the Faculty of Medicine and Health Sciences?  
McGill is renowned for its academic rigour, research opportunities, vibrant campus life and diverse learning environments cumulating into a strong sense of community. Particularly, I appreciated how the Faculty emphasizes a blended learning model that incorporates early clinical exposure, hands-on anatomy teachings and immersive simulation center teaching sessions to reinforce the importance of patient-centred care. 
Is there a particularly proud or challenging moment from your degree you'd like to share? 
I will always remember the overwhelming sense of pride from my last Osler Fellow meeting. Osler Fellows are McGill Faculty members that serve as physician leaders acting as role models, mentors and confidants for groups of medical students longitudinally throughout medical undergraduate training. The last Osler Fellow meeting marked a significant milestone in the journey to becoming a physician, reflecting tremendous self-discovery and growth, as we transition to medical residents. 
Do you have a fave hangout near campus? 
Amea Café. Great food, coffee, and study spots. 
The song that defines your time as a student at McGill? 
If you could change one thing in the world to make it better, what would you choose? 
Create a news outlet focused on covering positive stories, world events or developments. There is no shortage of negativity in the world that grabs the media by storm, especially after COVID-19. Creating a platform dedicated to showcasing positive stories from around the world could be beneficial for humanity and mental health. 
Any shoutouts?  
Dr. Julie Chabot – The BEST Osler Fellow a group could have! 
Dr. Constantine Soulellis – An exemplary physician to patients, inspiring teacher to medical learners and cherished colleague to fellow healthcare workers.  
Dr. Sarah Chibane – Incredible colleague and personal mentor whose guidance and support have shaped me into the professional I am today. 
Dr. Sebastien Belliveau, Dr. Samer Salameh, Dr. Morgan Gold, Dr. Ashkan Salehi – Good job. 
Mom – We did it!  
Top tip for incoming students in the MDCM program?  
Ask questions! Being an independent learner is great, but don't be afraid to ask questions in class or during small group sessions – cliché but chances are others are curious too.  
Anything you'll miss? 
The city of Montreal and Mount Royal. Post-clinic walks around the city were always rewarding after a long day at the hospital. Around every corner is a new mural, restaurant or café to experience. 
What's next for you?  
I will be attending University of Toronto to continue my training in Diagnostic Radiology.