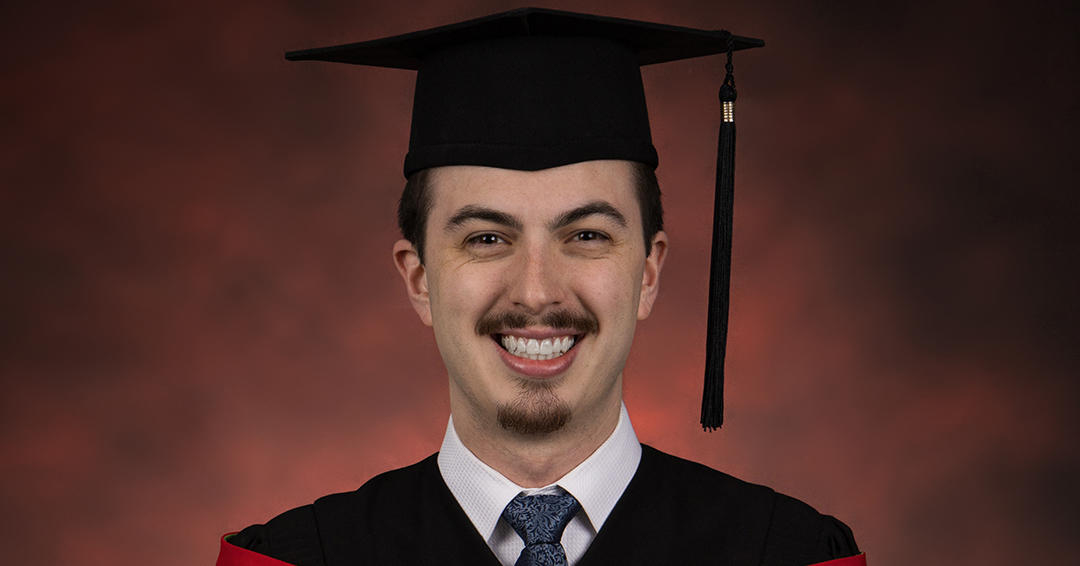 As part of our Spring Convocation 2023 coverage, we asked graduates from our six Schools to share their experiences of completing a degree in McGill's Faculty of Medicine and Health Sciences. Here, we meet Class of 2023 member Morgan Gold from the School of Medicine, who completed his Doctor of Medicine and Master of Surgery (MDCM), conferred on May 30. Congratulations Morgan! 
Name: Morgan Gold 
Degree: MDCM 
Hometown:  Montreal 
What did you love most about studying at McGill and in the Faculty of Medicine and Health Sciences?  
While there are many things I would like to highlight, the thing that I loved most about studying at McGill was the colleagues and friends by my side. There is absolutely no way that I could have made it through the last four years without these people. These are friends that I know I will have for life and know that I will always be able to rely on.  
Your area of research interest? 
Although I have had many research topics throughout medical school, my most recent interest is one I would like to highlight. With my colleague and friend, Sébastien Belliveau, we published a paper on the impact that surgery has on environmental sustainability. This topic is very much neglected, but very much a topic that needs to be discussed. It's a very exciting endeavour and one that we plan on continuing into residency and beyond.  
What is the societal impact of your research topic? 
Given the growing impact that climate change is having on our society, everyone has to be doing their part to help. Healthcare is a large contributor to pollution, particularly the field of surgery. My research topic hopes to tackle this issue and in turn play a part in tackling the ever present issue of climate change.  
Would you care to share a particularly proud or challenging moment from your degree? 
These past four years overall were simultaneously my most challenging moments and the ones that I am most proud of. However, I am overall the most proud that I have come out the other end a smarter and hopefully better and more caring person. 
If you could change one thing in the world to make it better, what would you choose? 
Not an easy choice at all, but given my research interests, I think I have to go with having the climate crisis immediately solved.  
Your fave eatery? 
Super Sandwich for a quick but satisfying bite!  
Any shoutouts?  
The list of shoutouts I have would be way too long and I would risk leaving out important people, so I will leave it at this: For those who supported me through this challenging journey, know that I could never have done this without each and every one of you.  
Top tip for incoming students in the MDCM program?  
Even though it will feel very difficult at times, and you will be tempted to put all your energy into studies, NEVER forget to take time for yourself and the things that bring you joy. 
Anything you'll miss? 
The thing I'll probably miss the most is the "light" student schedule compared to what I will surely be dealing with for many years to come. 
What's next for you?  
I am very excited to be starting residency at McGill in vascular surgery!