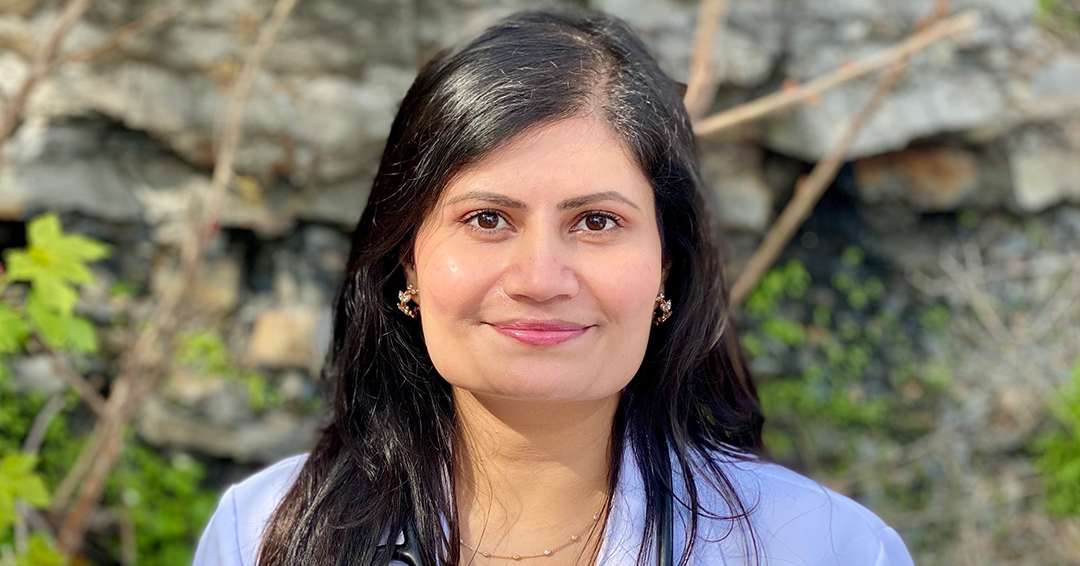 As part of our Spring Convocation 2023 coverage, we asked graduates from our six Schools to share their experiences of completing a degree in McGill's Faculty of Medicine and Health Sciences. Here, we meet Class of 2023 member Sumaira Mazhar from the School of Medicine, who completed her Doctor of Medicine and Master of Surgery (MDCM), conferred on May 30. Congratulations Sumaira! 
Name: Sumaira Mazhar 
Degree: MDCM 
Hometown: Singapore 
What did you love most about studying at McGill and in the Faculty of Medicine and Health Sciences?  
Getting an excellent medical education, making lifelong friends, and being able to try new things.  
Would you care to share a particularly proud or challenging moment from your degree? 
Being awarded the Medical Student Scholarship Award from the College of Family Physicians of Canada. I aspire to become a Family Physician and it was humbling to be recognized for my efforts and achievements. 
If you could change one thing in the world to make it better, what would you choose? 
More empathy 
Your fave club or activity? 
MSS Healthy Living events. I started this student club to provide medical students the opportunity to engage in events and activities to promote healthy living and it was my favourite extracurricular activity during my time at McGill.  
A quote that sums up the past few years as a student at McGill? 
"…you are braver than you believe, stronger than you seem, smarter than you think and loved more than you know." – A. A. Milne 
Any shoutouts?  
Elizabeth Lefebvre from the WELL Office and Dr. Ahmed my Osler Fellow. Personally, it would be my family – my husband, my brothers and my mother.   
Top tip for incoming students in the MDCM program?  
Make the most of your time at McGill; it flies by. 
Anything you'll miss? 
The city, the food, and the people. 
What's next for you?  
Residency in Family Medicine at the University of Toronto.