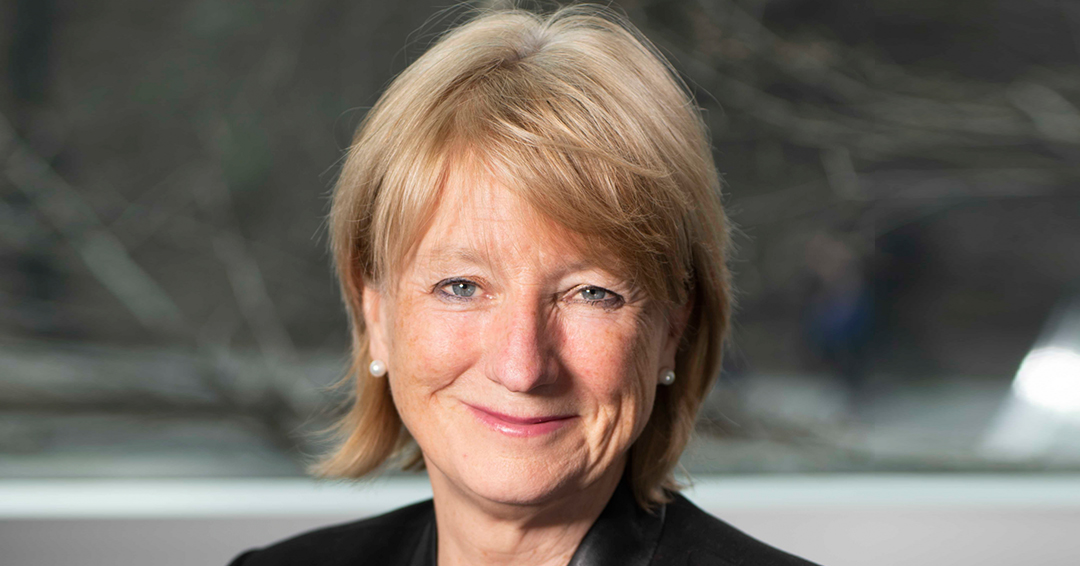 The evolution will enable collaboration across disciplines to foster innovative and interdisciplinary cancer research
Since its founding in 1978 as the McGill Cancer Centre, the Rosalind and Morris Goodman Cancer Research Centre has served as a hub for cancer research within the McGill community. It is now set to take the next step in its evolution, having received McGill Senate approval to become an Academic Institute in February 2020 and, more recently in May 2021, to officially be now known as the Rosalind and Morris Goodman Cancer Institute (GCI).
A call to action for change
The new Institute will employ an interdisciplinary approach to cancer research that will harness the power of fundamental, translational and clinical research. By uniting researchers and clinicians, teachers and learners from the biomedical, physical, social and computational sciences, including experts in artificial intelligence, the Institute will develop a culture of creativity and collaboration. Allowing ideas, data and expertise to cross traditional boundaries between disciplines, will encourage the "out-of-the-box" thinking that often leads to major breakthroughs. Within this interdisciplinary context, the Institute will develop a culture of innovation, fostering entrepreneurship and collaboration between the academic, clinical and private sectors. This will enable data and ideas to flow freely from the laboratory to the clinic and back, providing clear pathways for knowledge translation that will lead more quickly to tangible benefits for cancer patients.
The GCI's collaborative, interdisciplinary mandate will extend beyond research to education and training, with unique graduate training programs currently under development that will span the entire spectrum of cancer research and address the most important cancer problems. The GCI is already collaborating with partners throughout the Faculties of Medicine and Health Sciences, Science, and Engineering, to build this cutting-edge training program. Initially leading to a Master's degree but with a view to building an interdisciplinary PhD program, this initiative will attract trainees from many backgrounds, including those not traditionally associated with cancer research. This will allow the GCI, and the university more broadly, to draw on diverse pools of local, national and international talent and train the next generation of leaders in a thriving environment where they will develop strong expertise in diverse fields.
"McGill's long-time commitment to cancer research has allowed us to attract some of the brightest and best researchers from across the globe to Montreal," said Suzanne Fortier, Principal and Vice-Chancellor of McGill University. "The exceptional people, and world-class facilities at this new Institute will allow our researchers to work in innovative ways to enable ground-breaking discoveries and therapies, as well as helping us better understand, prevent and treat cancer, which continues to be one of humanity's greatest challenges.
"This new Institute is a call to action for change in how we approach cancer research. It will open doors for breakthroughs we never imagined," says Dr. Morag Park, Director of the GCI. "We are thankful to the Goodman family who helped make the creation of this Institute possible and we are grateful for the longstanding strength of the McGill scientists. We look forward to continuing their mission to turn hard-to-treat cancers into treatable diseases."
Despite recent improvements in prevention, screening, diagnosis and treatment, there remains significant challenges to reducing the burden of cancer and improving outcomes for patients. The ability to address unmet clinical needs, such as treatments for metastatic and drug-resistant disease, requires a holistic approach incorporating diverse technologies, expertise and ways of thinking. The GCI is therefore well positioned at the juncture of novelty and opportunity.
Here's what the Goodman Cancer Institute leadership team have to say about the new Institute:
"The GCI represents a wonderful stride in our investigators' research endeavours into fundamental, clinical and multidisciplinary cancer research. The GCI will now be in a better position to train the cancer research leaders of tomorrow."
Dr. Nicole Beauchemin
Professor and Senior Research Advisor
"Cancer is in fact not one, but a variety of complex human diseases and our research spaces will challenge this complexity by intersecting at the heart of cancer sciences. Our integrated approach holds promise for trainees and researchers alike and fits naturally with the long-standing collaborative mind frame that has always prevailed among our community."
Dr. Thomas Duchaine
Associate Director
"The Goodman Cancer Institute is built on the generosity of the Goodman family and its many donors, the innovations of its world-class researchers, and the hard work of its staff, graduate students and post-graduates. I am excited to help build on this foundation and to support our journey through these challenging times."
Dr. Trina Johnson
Deputy Director
"I could never have imagined the extraordinary leaps that would lead us to becoming an Institute. In the early years, we were just happy with our lab space but today, the Institute is thriving with the latest state-of-the-art technology. The remarkable leadership of the centre over the years from Abe Fuks, Michel Tremblay, Cliff Stanners, Nicole Beauchemin, to Morag Park and many more has played a big part in our success. I'm proud to have been a part of it."
Dr. Phil Gold
The Cancer Centre's first Director
An eye on the past
The Institute's research into the fundamental nature of cancer extends back to 1965 when Dr. Phil Gold and his colleagues from the Faculty of Medicine discovered the carcinoembryonic antigen (CEA), today the most frequently used biomarker for diagnosing cancer. In 1978 the Institute was founded under the name of the McGill Cancer Centre, with a mandate to conduct revolutionary cancer research. In 1988 the University senate supported the expansion of the Centre's research efforts and appointed an academic Chair, Dr. Cliff Stanners. Dr. Michel L. Tremblay succeeded as Director in July 2000 and oversaw a doubling in both research space and staff. In 2006, the Centre received a consortium training grant from the Canadian Institutes of Health Research (CIHR) and the Fonds de Recherche en Santé du Québec (FRSQ) to support its graduate and postdoctoral training in cancer research, further acknowledging the success of the Centre's training programs. In 2008, the Centre received a remarkable donation from Rosalind and Morris Goodman, enabling further development of its research and training programs and coinciding with the opening of a new Cancer Research Pavillion within McGill's Life Sciences Complex (LSC). To this day, the support of the Goodman family continues to sustain the GCI's research and training activities.
For more information, please contact:
Marie Moucarry, Communications Advisor, the Rosalind and Morris Goodman Cancer Institute, marie.moucarry2@mcgill.ca