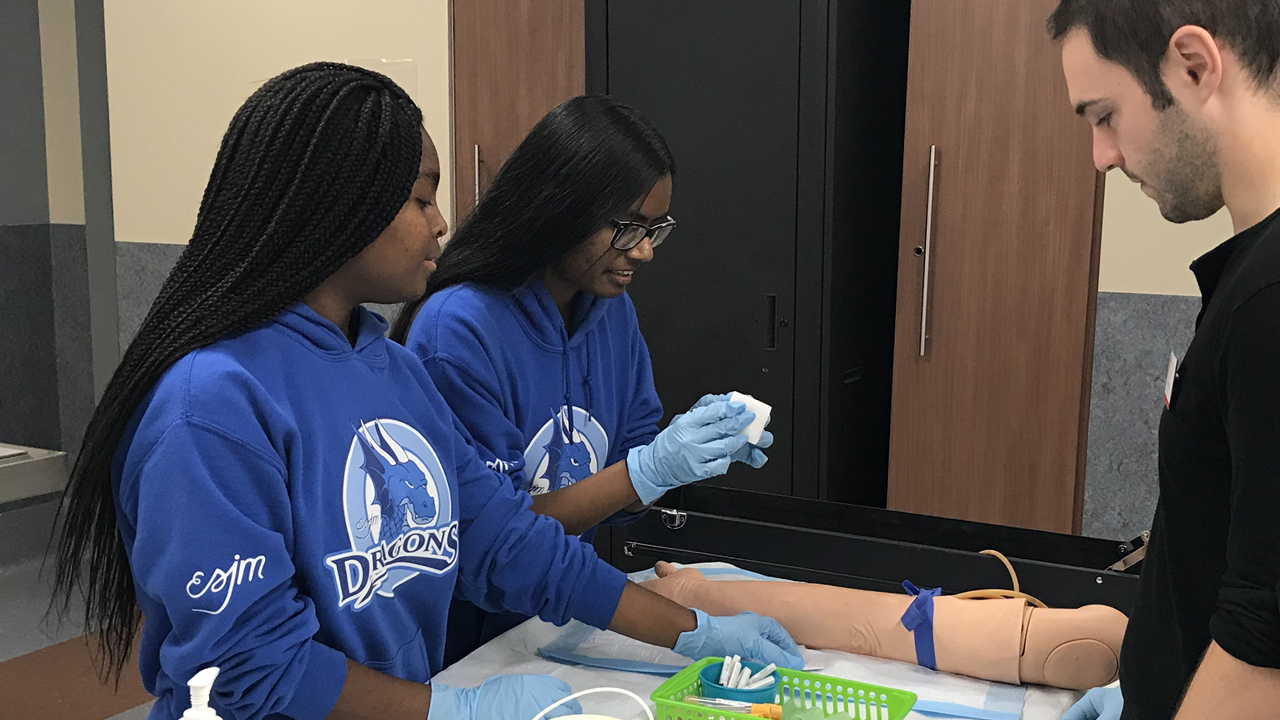 By Diane Weidner, Steinberg Centre for Simulation and Interactive Learning

The Steinberg Centre for Simulation and Interactive Learning (SCSIL) welcomed 73 students from the enriched science, international education program at Jeanne-Mance High School on November 6, 2017.  The students were accompanied by their science teachers, Mrs. Caroline Béliveau and Linda Donohue.  "The goal of the visit," explained Mrs. Donohue, "is to provide the secondary 4 students with exposure to careers in health sciences that may help guide them when considering post-secondary education and career options."

The students were divided into smaller groups and rotated through a series of activities organized by the Centre, in conjunction with student volunteers from the McGill health sciences programs. Fourth-year medical student David D'Arienzo provided an overview on careers in nursing, physiotherapy, occupational therapy, paramedical training, dentistry, dental hygiene, social work and medicine. The discussions centred on educational requirements and options, career prospects and working environments, emphasizing the interaction and direct impact on patient care. "Find out what pleases you," advised David.  "Get involved with the community, and volunteer in areas that interest you to gain exposure to your chosen field.  And of course, devote time to your studies."

Employing simulation in the technical skills lab, the students learned how to draw blood and perform cardiopulmonary resuscitation (CPR) using task trainers. In the clinical exam rooms, they practiced activities on each other, taking blood pressure measurements and learning how to do a neurological exam using a reflex hammer to observe deep tendon reflexes. Providing students with the opportunity to engage in health-related hands-on activities allowed them to see if they were comfortable in that role.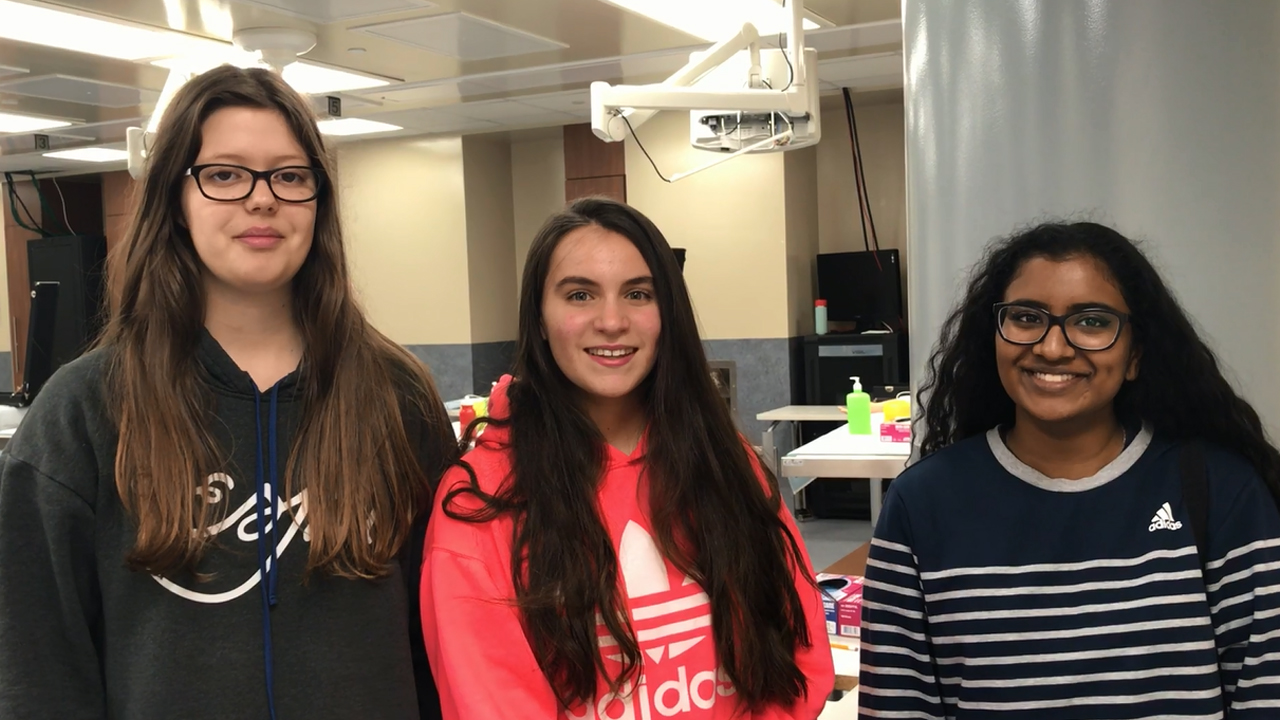 Learning about the steps required to pursue a career in nursing was interesting for Alexe Côté (left): "The simulations were very cool! You really have the impression that the techniques you are doing are real," says Alexe, after learning and practicing the CPR technique on a task trainer.

Lila Abbas (centre) is considering a career in ophthalmology and found the visit very useful: "The information provided during the conference was pertinent and everything was explained very clearly, simplified and engaging. The practical activities were fun, allowing us to see and try new things."

Evelyn Fernando (right) is interested in psychology and enjoyed the interactive nature of the visit: "We were informed during the conference, and then had chance to get involved and actually try out the techniques."

The SCSIL thanks all of the volunteers, as well as the Learner's Quality Circle, for their valuable assistance with this career exploration activity.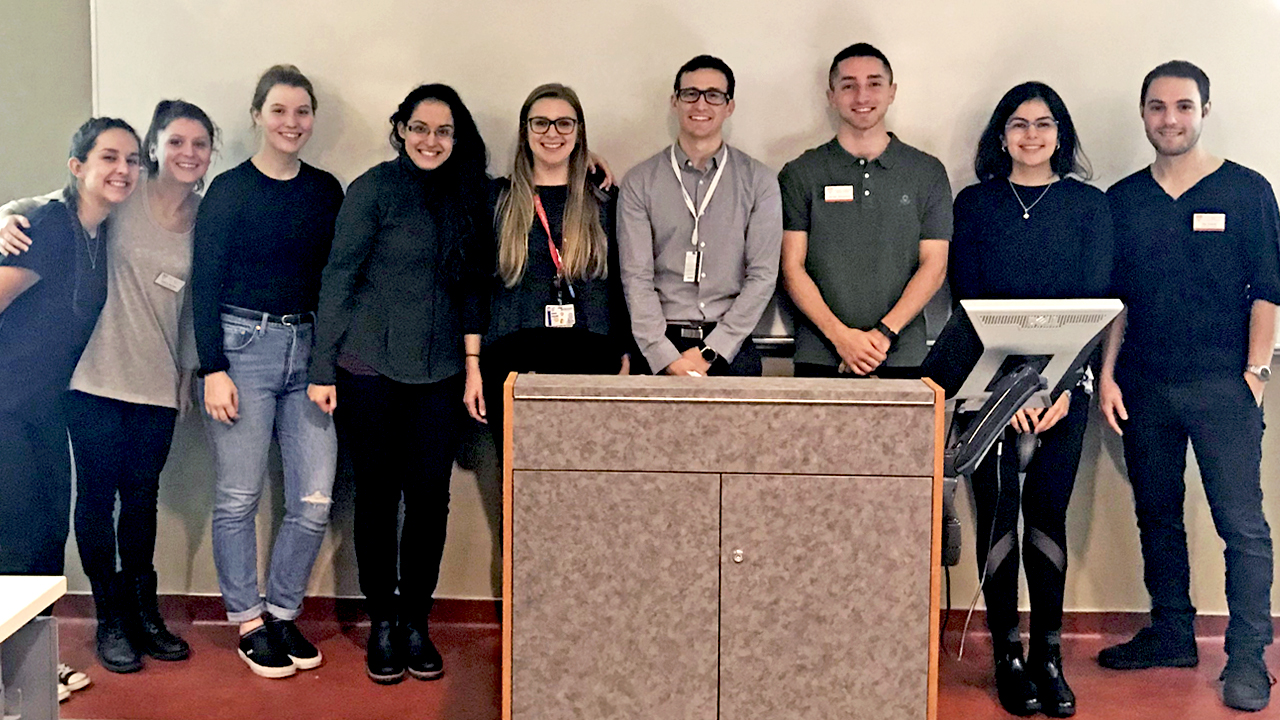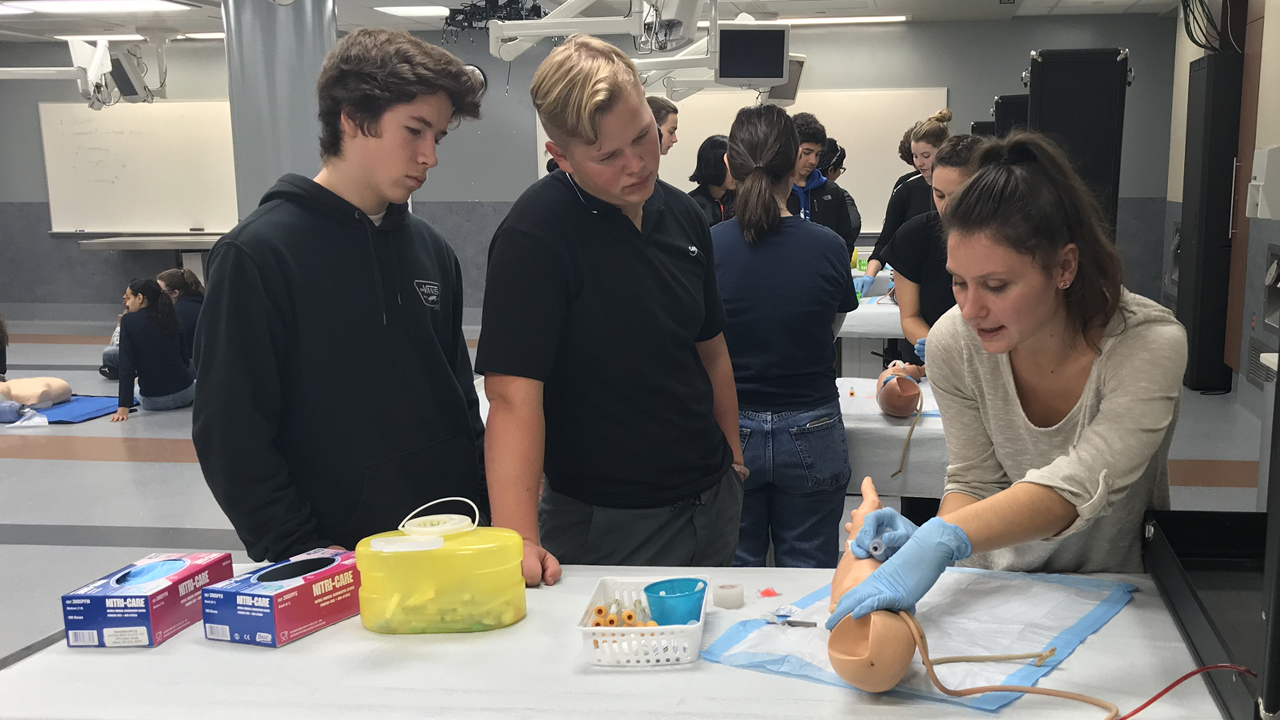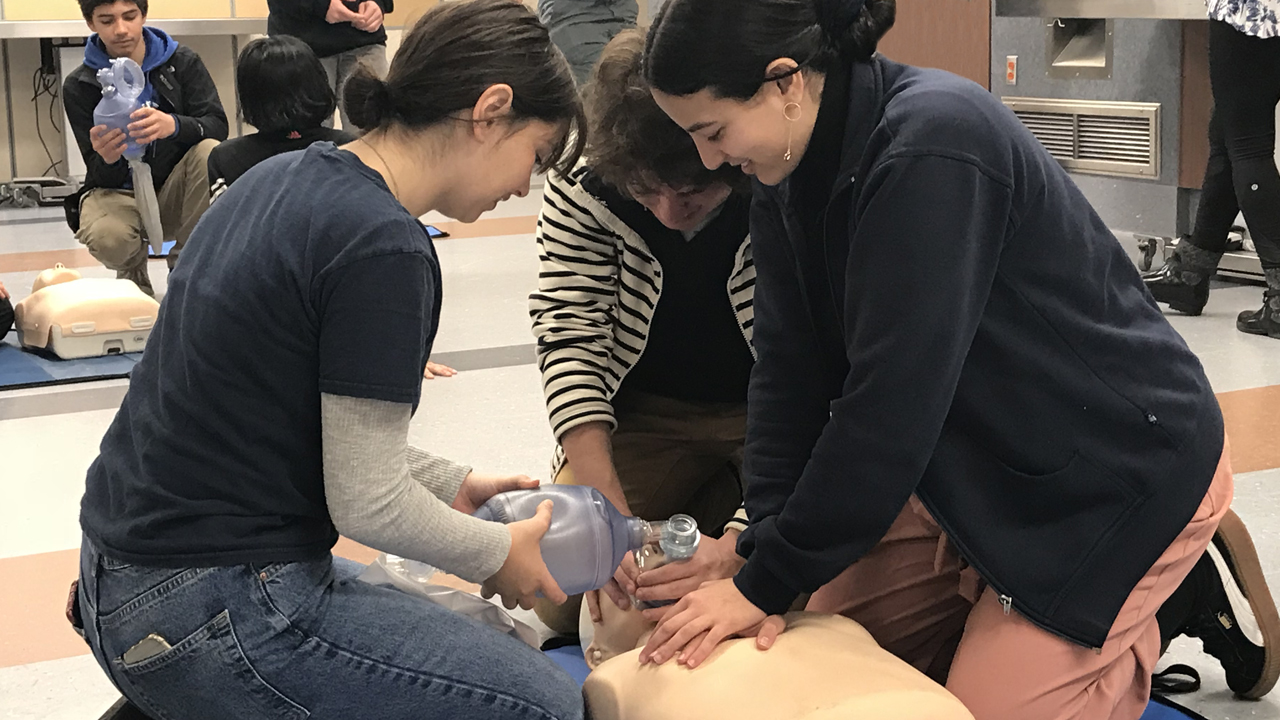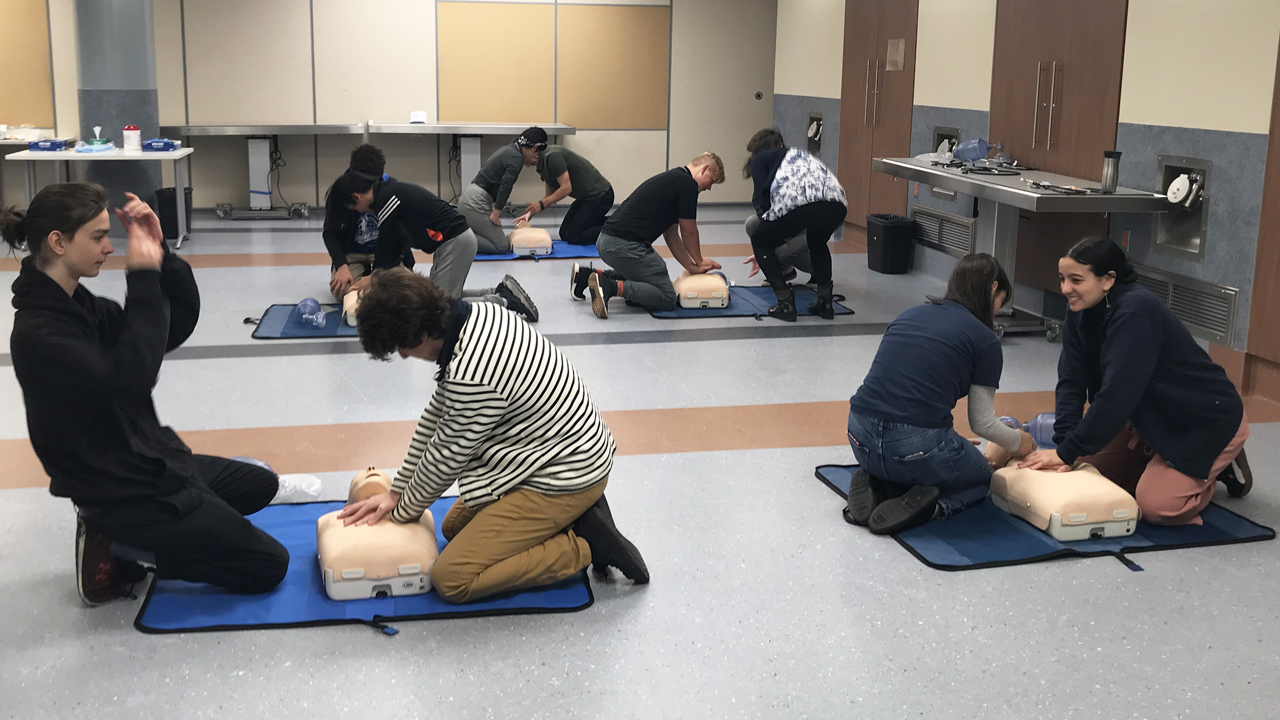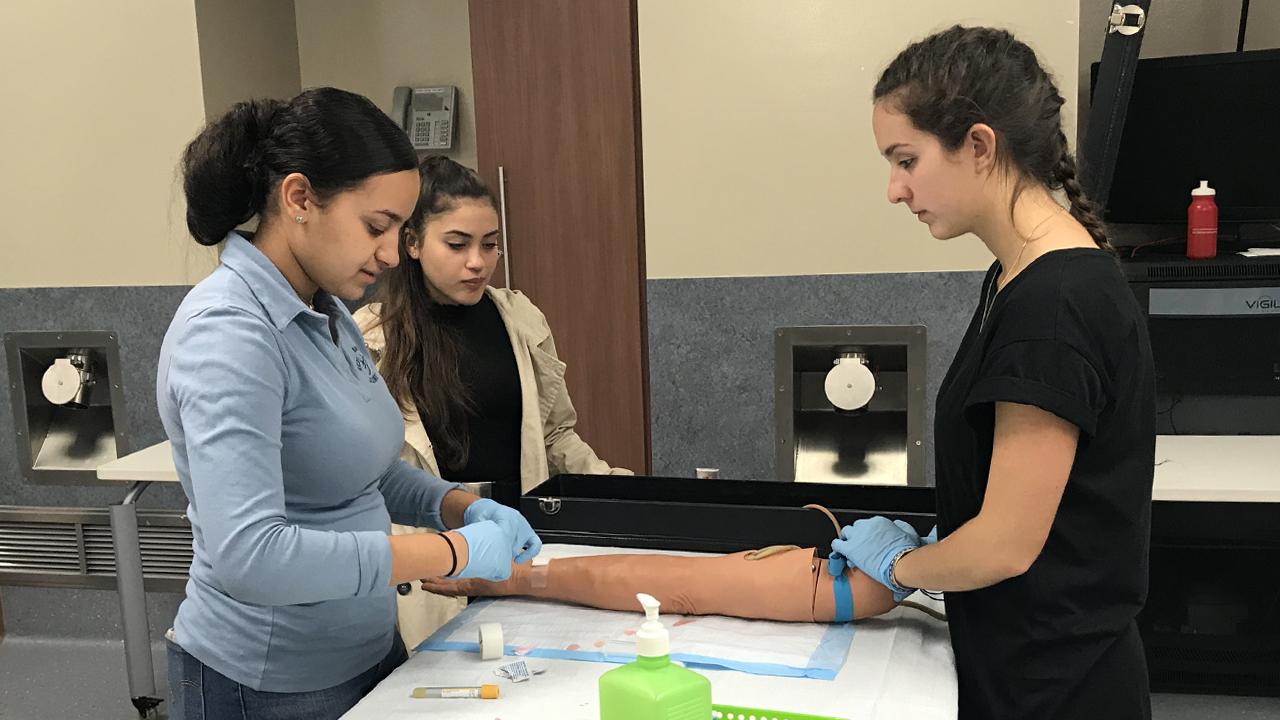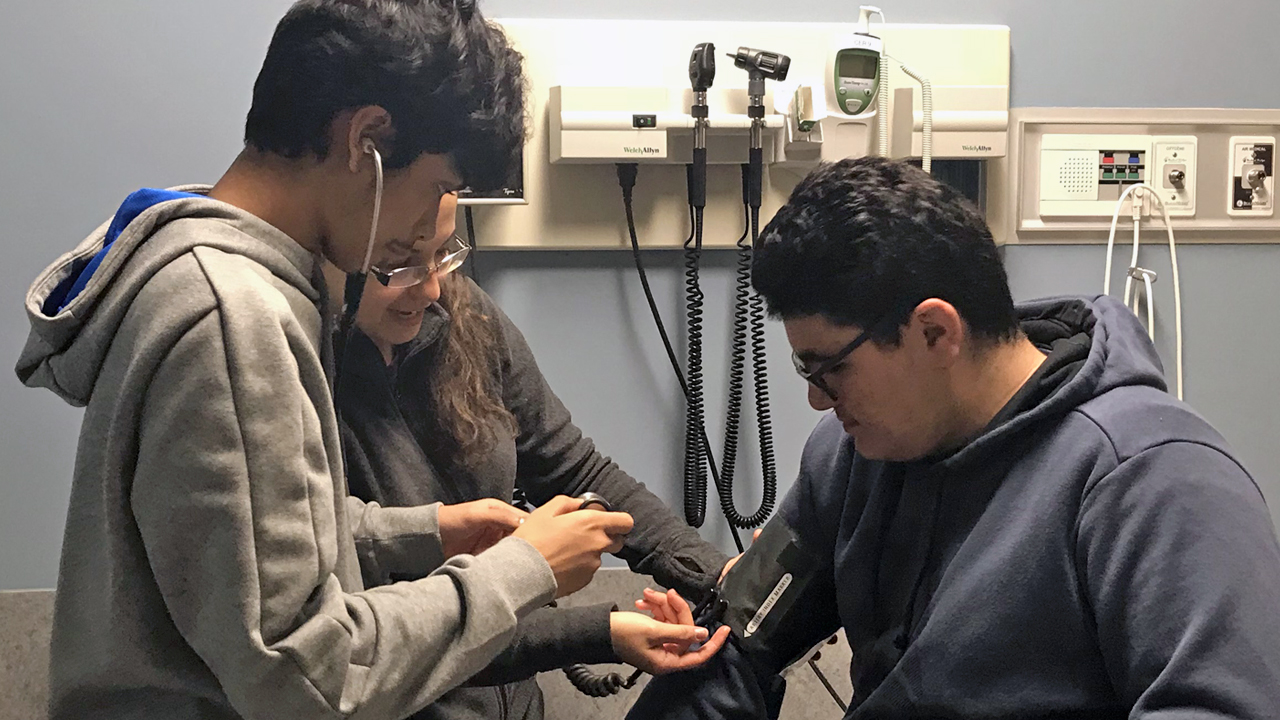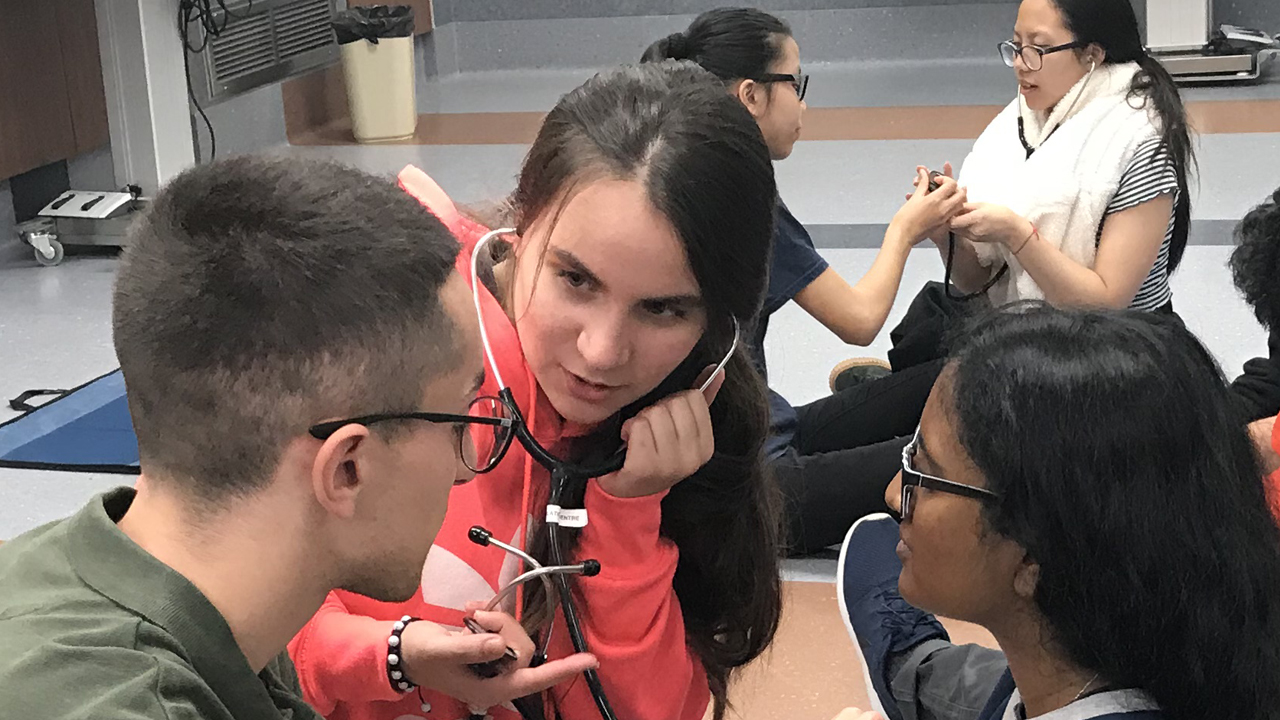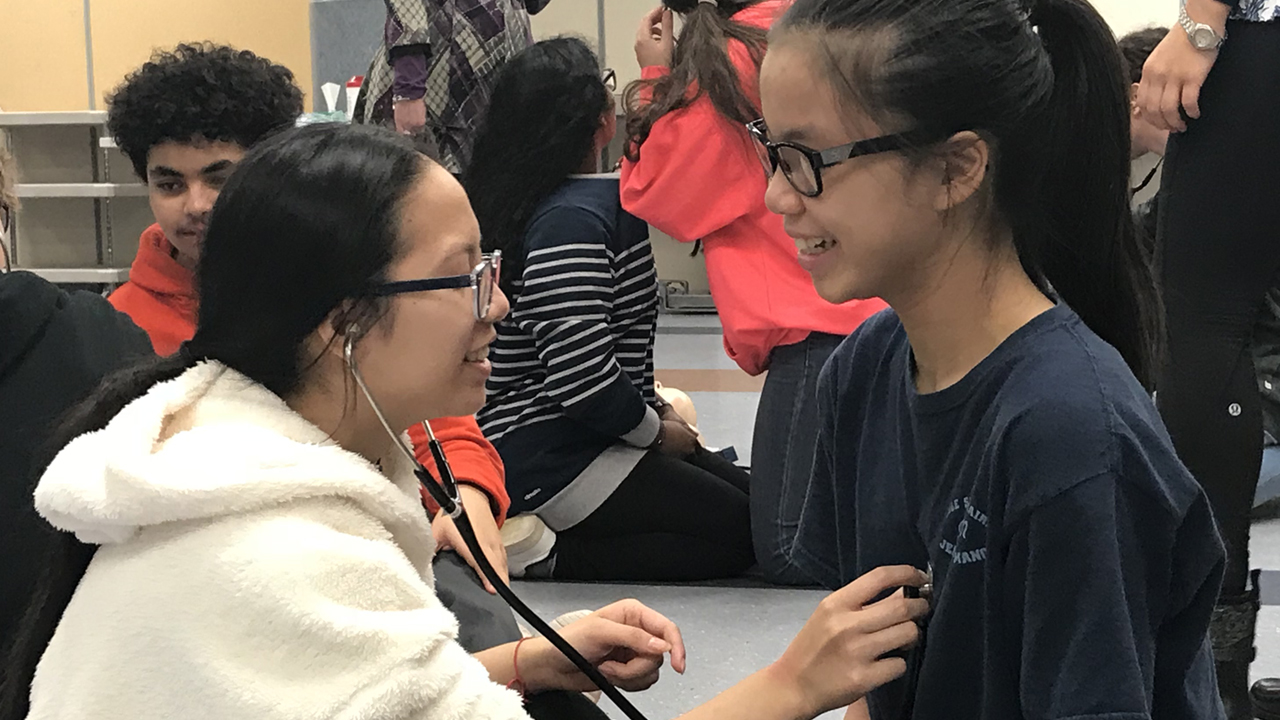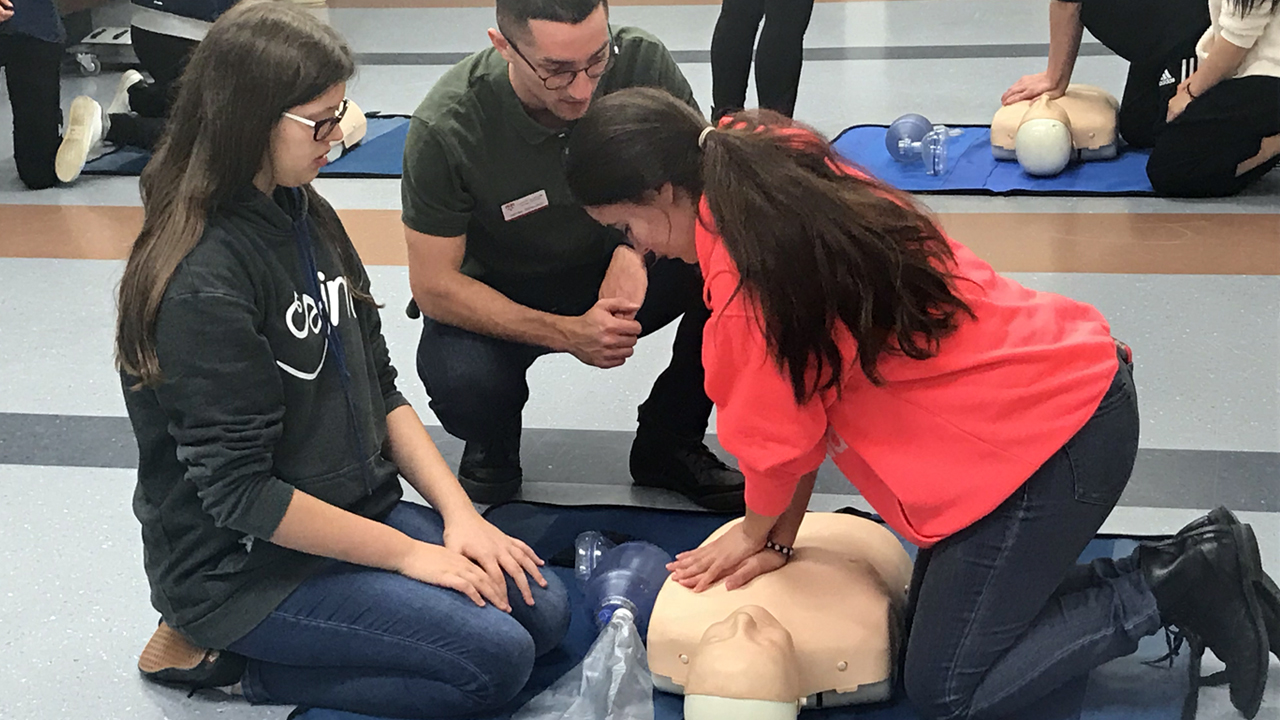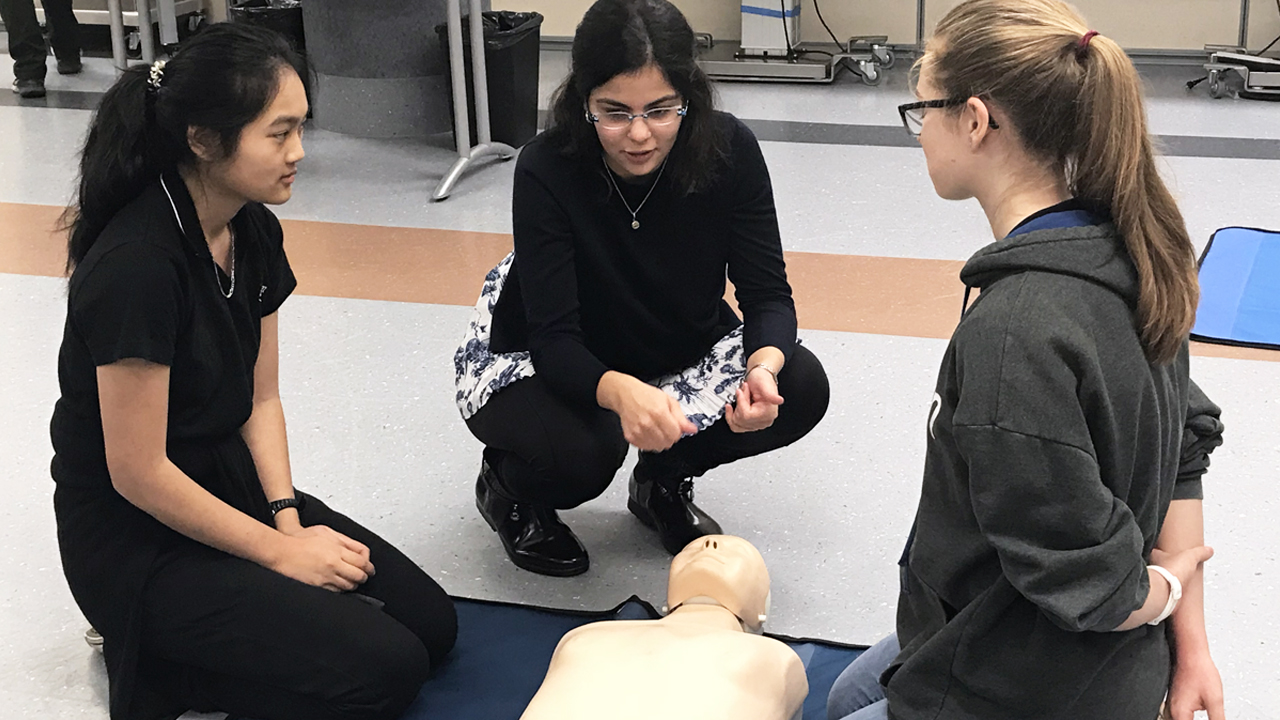 November 8, 2017