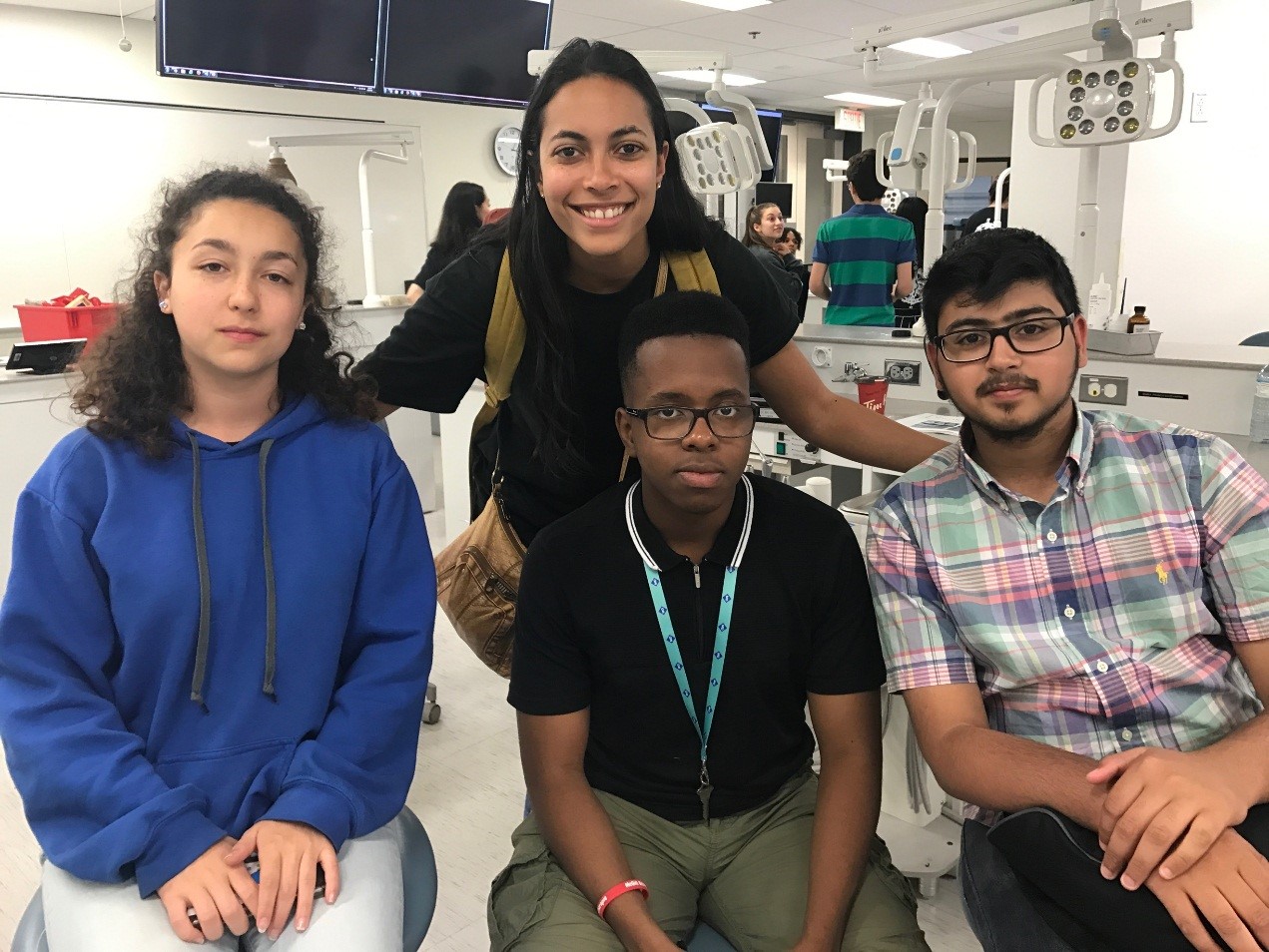 By Joanne Hui
From June 26 to 28, a group of 50 students – 42 from local high schools and eight from rural areas – gathered at McGill University's downtown campus for three days of immersion in health science-related educational workshops as part of the 2018 "Explore! Careers in Health" program.  Now in its tenth year, the annual youth outreach program is a Faculty of Medicine initiative to educate and empower students of communities that have been historically underrepresented within the Faculties of Medicine and Dentistry to pursue careers in the health sciences.

Rather than the typical classroom experience, the Explore! program allows students between the ages of 14 to 17 to engage in hands-on health science-related activities that allow them to see if they feel at ease in the roles of healthcare providers. Volunteer students from McGill's various health professions programs, eight senior counselors and 30+ workshop leaders, teach participants to perform ultrasound imaging, dental examinations and speech language pathology to name a few. Within three days of activities, participants experience simulation-based training in medicine, nursing, speech language pathology, physical therapy and occupational therapy, dentistry, anatomy, genetics and global health.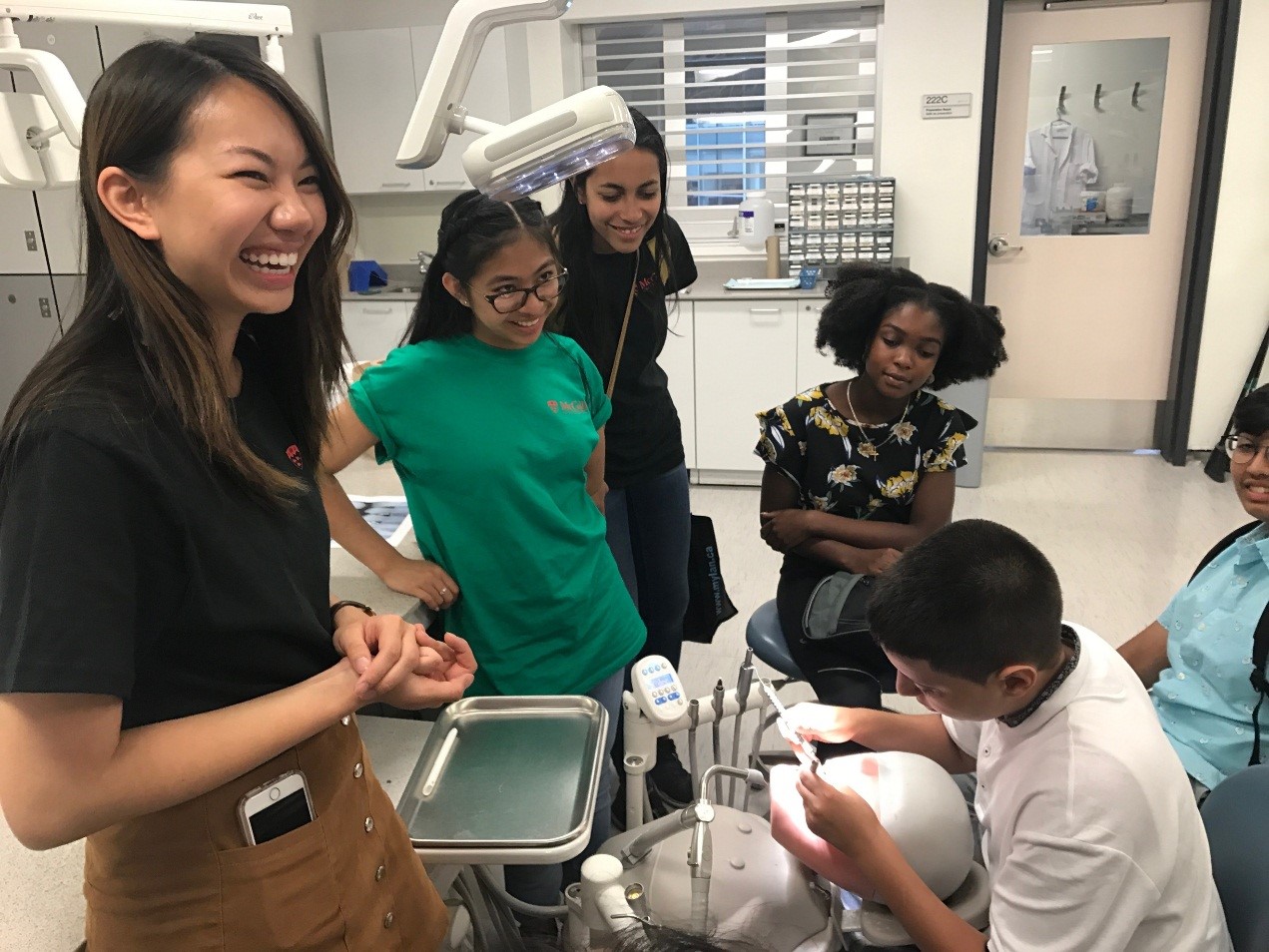 Omar Salam, aged 15, says that prior to Explore! he had little exposure to the idea of interprofessional collaboration among practitioners in the health professions. He explains that the exercises organized during the nursing and physical therapy and occupational therapy workshops helped him to fully appreciate all working professional practices within the health services that are required to provide good patient care. At the end of the program, Omar was most excited by the suturing workshop and hopes to go to medical school and eventually become a surgeon.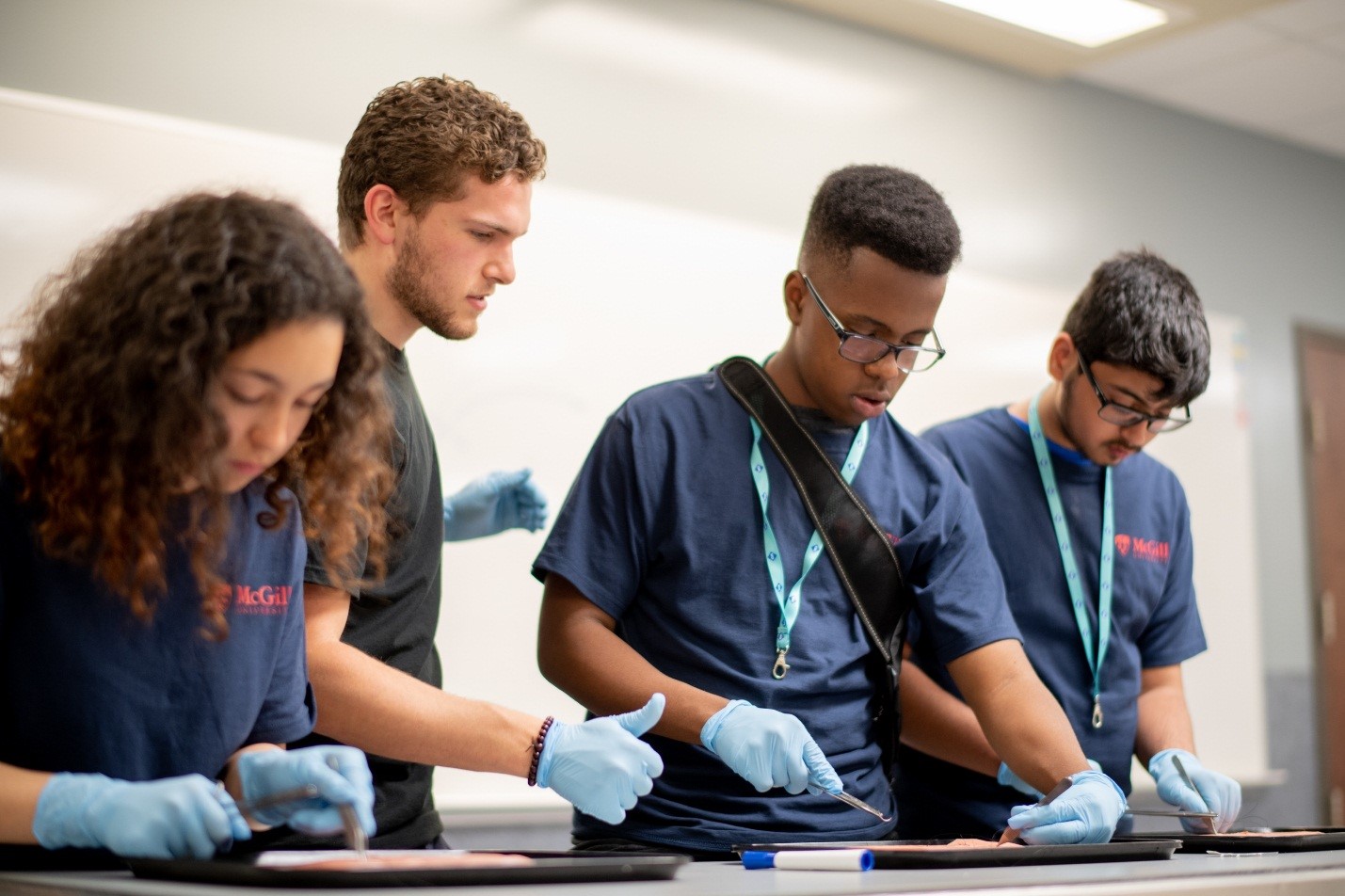 Sarah Chan-Taw and Roberto Charles, both 16, agree their experiences at Explore! represent steps towards careers in the health professions. Sarah enjoyed the procedural components of blood drawing taught in the nursing workshop. Roberto cites physical therapy as his top health professions career path. He was particularly interested in the workshop on learning how to measure joint range of motion and he really appreciated learning how important it is to interact with patients and listen to their feedback as part of their care.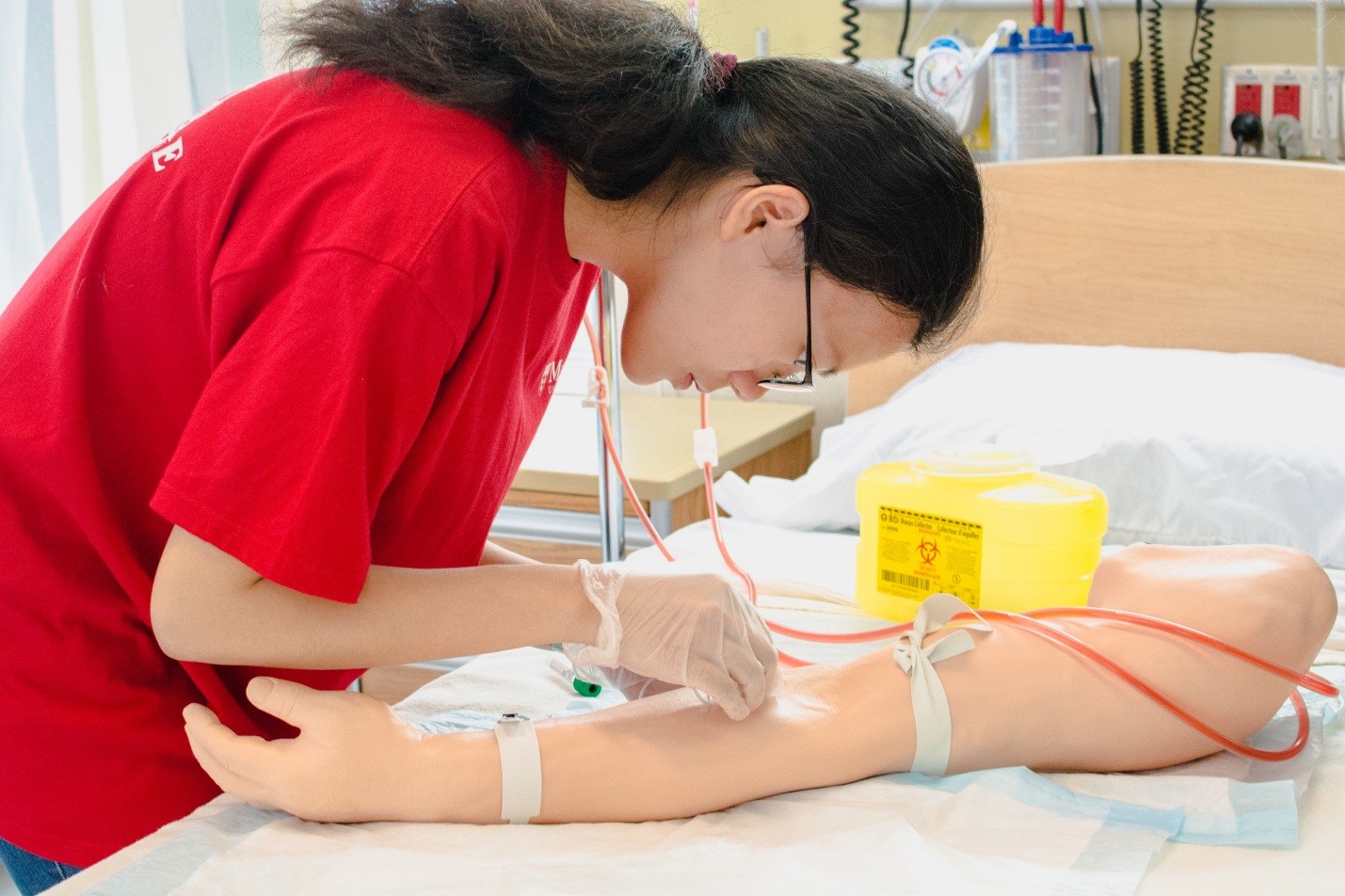 An executive team of organizers led by co-presidents, Amanda Try and Kelly Hennegan, both second-year medical students at McGill, were delighted to hear the powerful messages of interprofessionalism echoed back by this year's crop of young participants. This past May, the Explore! Careers in Health program as a whole, was recognized in an award ceremony for the McGill Award for Equity and Community Building for advancing equity, inclusion and community engagement at McGill. Amanda and Kelly believe early youth outreach opportunities provided by the Explore! program can help contribute to a greater diversity among healthcare practitioners and a more socially responsible healthcare system as a whole.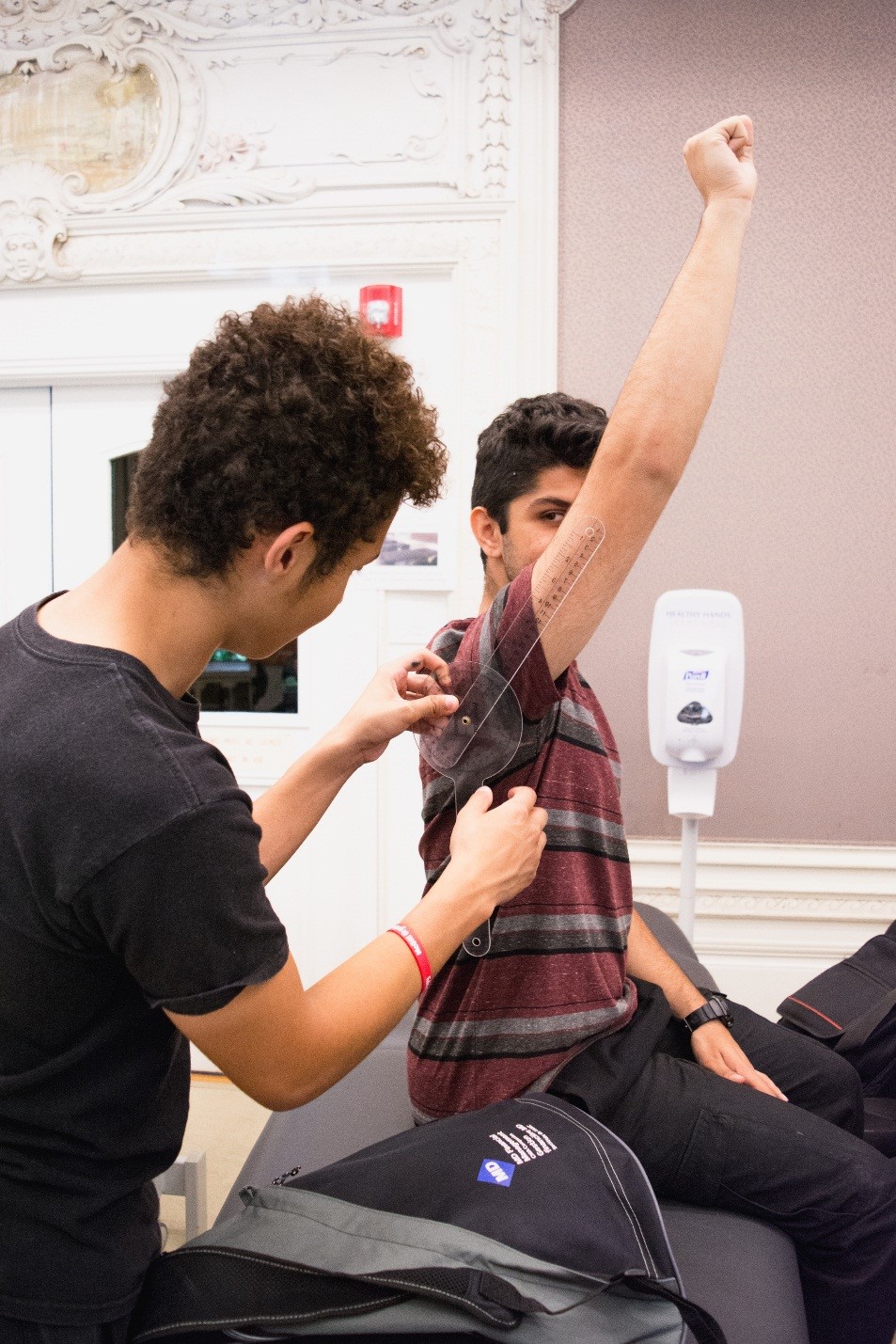 Explore! is principally supported by the Faculty of Medicine's Office of Social Accountability and Community Engagement (SACE), which has the goal of promoting diversity within health education. "Our office provides robust administrative and financial support to initiatives which invite learners from under-represented groups to consider careers in health care. The SACE Office has identified underrepresented groups within the McGill's health professional programs as the following: Black and Indigenous learners, those from rural communities, and students from families with lower incomes," says Sameer Zuberi, the Office's Diversity and Engagement Officer. "If someone sees themselves in a profession, they'll more readily access that profession. So, if we as a society care about equitable, uniform and universal healthcare, we need to ensure that our classrooms are reflective of the society we live in."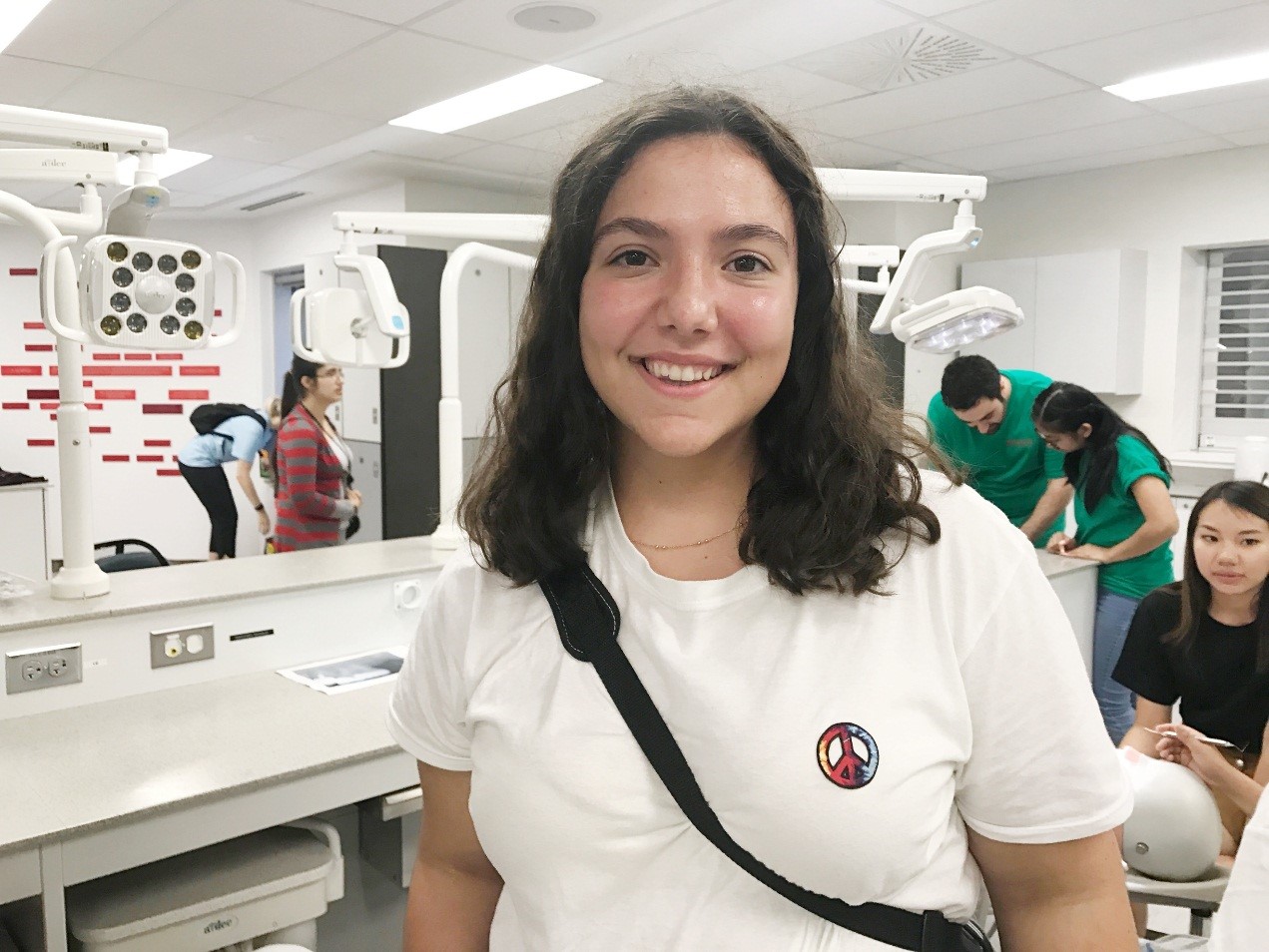 Joanna Triantafillou, aged 15, is from Laval, and says the program has given her privileged insider access to the health professions instruction and teaching facilities. Outside of Explore! Joanna is inspired by her older sister's volunteer work in hospitals and in schools for students with learning disabilities. On the last day of Explore! she says she confidently "sees herself taking on a professional role within the health services," citing the adrenaline driven responsibilities of emergency nursing as being her top pick, with surgery and dentistry close behind.

To learn more about the program or to find out how you can be involved next year, contact: mcgill.explore@gmail.com or visit www.mcgill.ca/med-saceoffice

Additional photos courtesy of Terrie Quilatan:

July 11, 2018