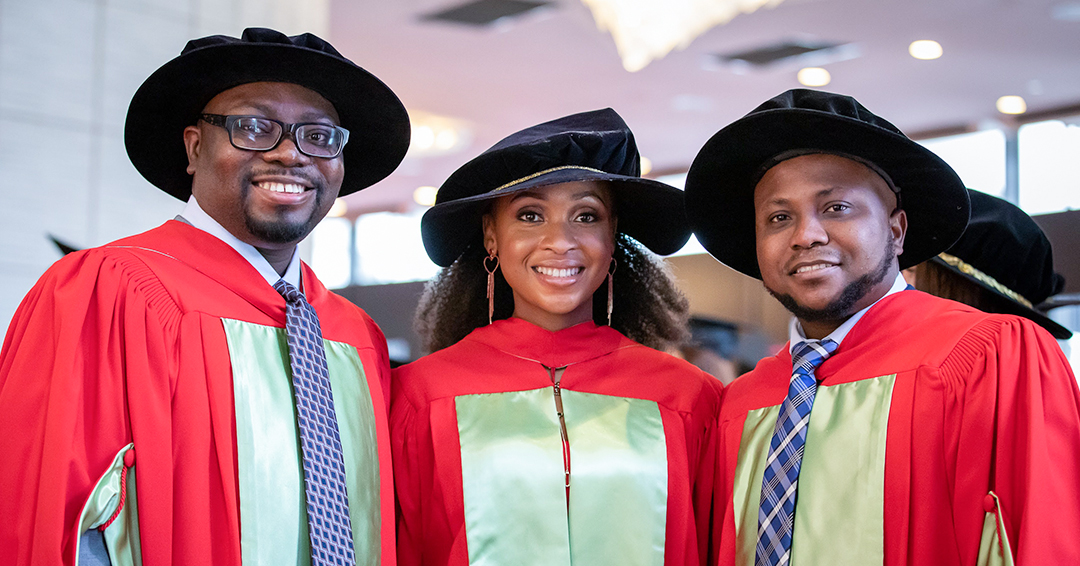 On November 25, McGill graduating students gathered at Place des Arts in downtown Montreal for the first in-person Convocation ceremony since Fall 2019. Photographers Joni Dufour and Owen Egan were on hand to capture the palpable joy of this special day for grads from the six Schools of the Faculty of Medicine and Health Sciences, who celebrated with their peers from the Faculties of Dentistry and Science.
McGill Chancellor John H. McCall MacBain presided over the ceremony, with Principal Suzanne Fortier delivering an address to the graduates. Canadian astronaut – and McGill med grad – Robert Thirsk received an honorary degree of Doctor of Science honoris causa during the ceremony. Our Dean, David Eidelman introduced Thirsk, who praised the grads for succeeding in completing their degrees under such extremely difficult circumstances, and offered them some words of wisdom gleaned from his experiences since he received his own degree at Place des Arts back in 1982.
Congratulations Bicentennial Class of 2021!
Related:
Watch the full Convocation ceremony:
Fall Convocation 2021: Program for Faculties of Medicine and Health Sciences, Dentistry and Science
Fall Convocation 2021: Meet the grads! We spoke to a few of our newly-minted grads from across our Schools to hear about what they loved about studying at McGill, what they'll remember about their time here – and what's in store for them.
In-person Convocation is back! (McGill Reporter Fall Convocation coverage)
Photos by Owen Egan/Joni Dufour