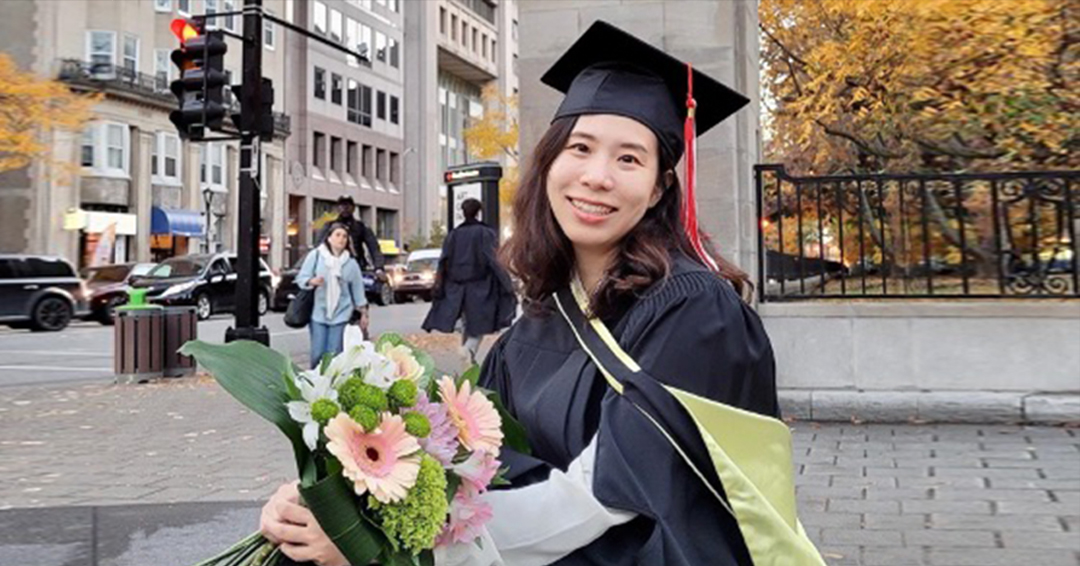 Surgical scholar Dr. Junko Tokuno pursues her passion to make high-quality surgical education more accessible by integrating new technologies into surgical training 
When Junko Tokuno, MD, was a trainee in Japan studying thoracic surgery, she noticed discrepancies in the way that procedures were being taught by different instructors, and she wanted to find a way to standardize training and assessment.   
She was also very interested in learning how to integrate innovative new technologies into surgical training after her hospital acquired a computer to analyze computerized tomography (CT) scans and create virtual 3D anatomical models. Dr. Tokuno pursued research and quickly recognized the value of this technology. However, she sometimes found it difficult to assess the benefits of these novel methods and wanted to acquire more data.  She was aware that there were many technologies that could improve the quality and safety of surgery and make learning more accessible and enjoyable for surgeons, and she looked for ways to deepen her knowledge.  
With that in mind, in the winter of 2020, Dr. Tokuno came to McGill University to complete a Master of Science degree in Experimental Surgery, with a concentration in Surgical Education, under the supervision of Gerald Fried, MDCM, Associate Dean of Education Technology and Innovation at the Faculty of Medicine and Health Sciences and Director of the Steinberg Centre for Simulation and Interactive Learning (SCSIL). The theme of Dr. Tokuno's thesis was "Development and Evaluation of Optimal Blended E-Learning and Simulation Educational Program for Procedural Training" and her projects included the investigation of effectiveness and usability of E-Learning for junior surgical residents and medical students as part of a blended learning (online and in person) methodology.   
It proved to be a very enriching experience. Working with Professor Tamara Carver and her team at the Office of Ed-TECH, and with colleagues at the SCSIL, Dr. Tokuno developed an E-Learning module that will be integrated into the McGill Surgical Foundations residency training program curriculum. She was also involved in a very meaningful project with Dan Deckelbaum, MDCM, Surgical and Procedural Skills Director at the SCSIL, to create instructional videos that provide virtual training to support Ukrainian healthcare workers. 
After graduating in the summer of 2022, Dr. Tokuno stayed on to continue working on an extension of this project that uses augmented and virtual reality to teach chest tube insertion. "The E-Learning module that I created will develop the trainee's knowledge, but I also want to develop their procedural skills. Students and residents have limited time to practice these skills," she explains. "Our goal is to develop hands-on learning tools, using virtual and augmented reality, that will allow surgical trainees to practice these technical skills, at their own pace and in their own space, to build their confidence." 
She has embraced the opportunity to study at McGill and appreciates being able to connect with so many people from diverse backgrounds, which has expanded her perspective.  As she moves forward with the development of her project, Dr. Tokuno is eager not only to focus on the effectiveness of simulation education, but also to look at the usability and cognitive load of this mode of training, which is a reflection of her passion to improve surgical care by harnessing the potential of technology.  
"Dr. Tokuno is a dynamic and brilliant young lady with a true passion for surgical education, and it has been a real privilege to work with her. I have no doubt that her work will have a lasting impact on surgical trainees for years to come. She is one of several education scholars who have come to McGill from Japan to learn about surgical education. We owe a great debt of gratitude to Richard and Satoko Ingram, who have funded this educational scholarship program. Our first Japanese scholar, Dr. Yo Kurashima, returned home to Sapporo, Japan, where he developed and directs their medical simulation centre and started a new Japanese Society of Surgical Education that now attracts up to 200 people to their annual meeting," says Dr. Fried.