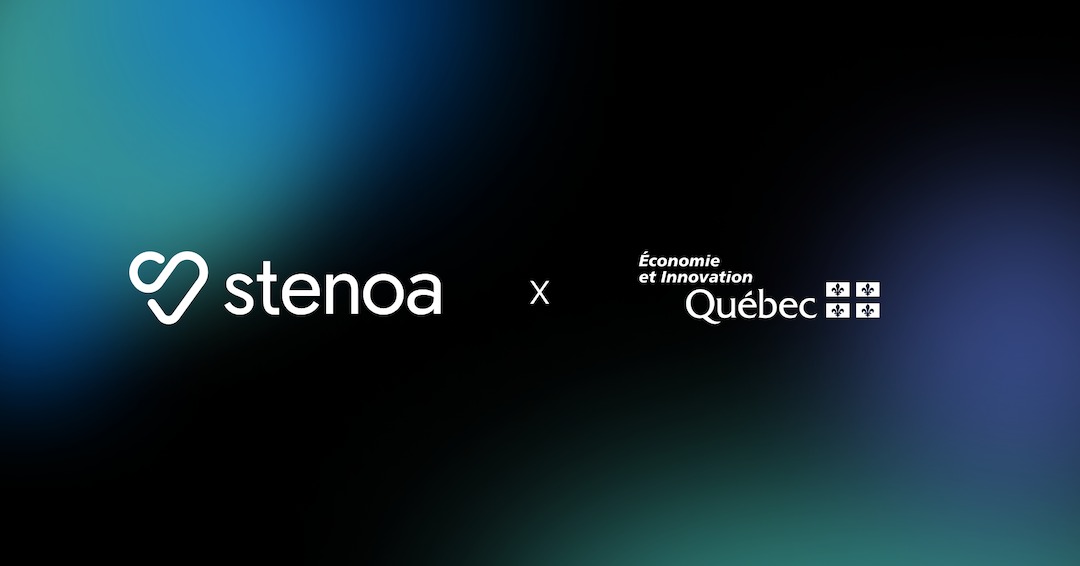 Stenoa Inc., winner of the Hakim Family Innovation Prize at the McGill Clinical Innovation Competition (CLIC) in May 2020, recently announced support from the Quebec Government's Ministère de l'Économie et de l'Innovation (MEI), through a financial contribution from its life sciences entrepreneurial support program ("Programme d'aide à l'entrepreneuriat (PAEN), volet 3 : Soutien aux jeunes entreprises innovantes à fort potentiel de croissance").
"The Ministère's support has enabled us to build the infrastructure necessary for translating Stenoa's vision from aspiration to real-world operationalization in under a year," said Dr. Marco Spaziano, Chief Medical Officer of Stenoa and project lead of the partnership with Quebec's MEI. "Pilot testing our platform through its alpha release in Quebec hospitals, and seeing the direct impact it has made for healthcare providers caring for vulnerable patients, has been a tremendous privilege."
Stenoa's cloud-based platform also enables the real-time aggregation and analysis of critical data related to heart attack care, empowering hospitals and health institutions with actionable insights into both patient- and system-level metrics. With Stenoa's platform, hospitals can now optimize cardiovascular care delivery, and minimize morbidity and mortality of heart attacks, through real-time and event-driven data analysis and quality improvement.‍
"With our support, Stenoa has made the transition from the concept stage to the market. That is precisely the objective that we are pursuing for innovative Québec businesses, all the more so because current technological innovation will enhance the quality of healthcare throughout Québec," said Pierre Fitzgibbon, Quebec's Minister of Economy and Innovation and Minister Responsible for Regional Economic Development.
About Stenoa
Founded in 2020, Stenoa's mission is to make cardiovascular care more intelligent and intuitive. Stenoa is building the first mission critical care coordination, communication, and real-time analytics software platform for heart attacks, the leading cause of death globally. To learn more, visit https://stenoa.com/.
About the PAEN 
The PAEN seeks to intervene at all stages in the life of a business, i.e., the start-up phase, growth, consolidation, and transfers or acquisitions to develop and support entrepreneurship in Québec.