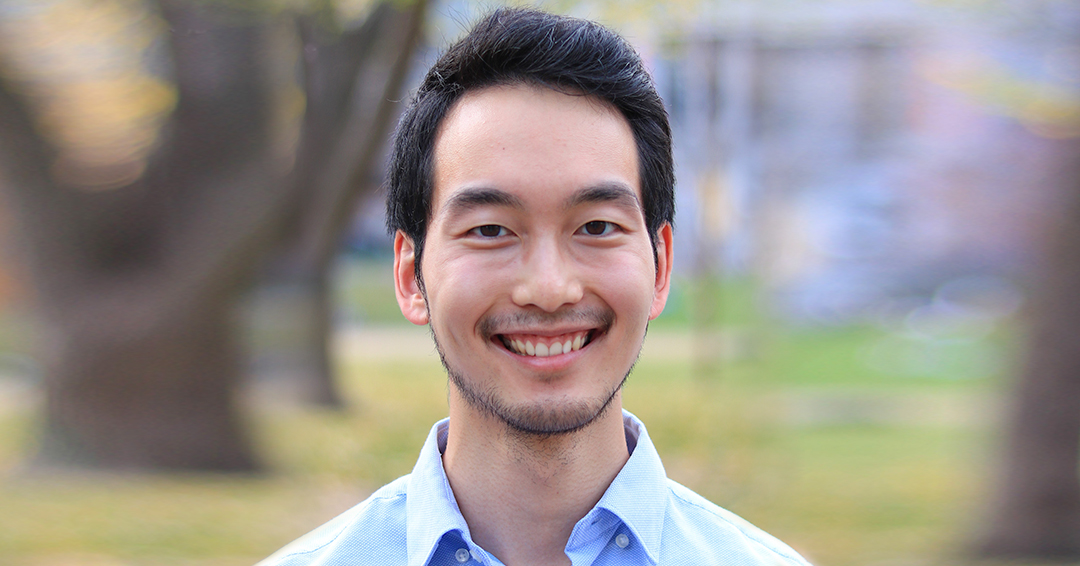 Graduating McGill Medicine student, and incoming McGill Internal Medicine resident, Owen Luo is among the 2023 recipients of the Canadian Medical Association's (CMA) Award for Young Leaders. The award is intended to celebrate the efforts of young physician leaders of tomorrow, recognizing their commitment and leadership to ensuring a promising future for the next generation of medical professionals, promoting proper care for patients and improving the health of the population.
Owen is a medical student innovator at McGill who responds to the needs he observes in his community to advance climate action and social justice. While taking part in patient care in hospitals and clinics around Montreal, Owen witnessed the health impacts of climate change on Canadians, and its disproportionate effects on structurally marginalized groups. This drove him to design planetary health medical education competencies to prepare Canadian physicians to practice in a climate crisis, in his role as Co-Chair of the Canadian Federation of Medical Students Health and Environment Adaptive Response Taskforce (CFMS HEART). He also aims to empower medical students to launch healthcare sustainability quality improvement projects across Canada as the founder and Co-Director of Project Green Healthcare/Projet Vert la Santé. Additionally, Owen co-founded the Climate Wise slides, a curricular tool that intends to support the implementation of the CFMS HEART planetary health curriculum competencies into medical school curricula nationwide. He is also involved in numerous national advisory boards to advance planetary health medical education and healthcare sustainability.
Owen also designed a social entrepreneurship curriculum to upscale health promotion initiatives co-created by McGill students and community organizations for structurally marginalized Montreal communities as the Curriculum and Cohort Director of the Community Health and Social Medicine Incubator (CHASM). Lastly, Owen founded Swab The World McGill to increase the ethnic diversity of stem cell donor registries worldwide to improve health outcomes for Black, Indigenous and People of Colour in need of stem cell transplants. Owen is excited to continue advocating for climate action and social justice as an internal medicine resident physician at McGill University next year.
"I am honoured to be selected as one of the recipients of the CMA Award for Young Leaders," says Owen. "I thank the Canadian Medical Association for their recognition of my leadership and the urgent need for collective action on climate change to safeguard the health of our planet for future generations. This award inspires me to continue taking bold steps towards building a sustainable healthcare system that promotes the health and wellbeing of our patients and our planet as I continue my training to become an internist."
Congratulations Owen!