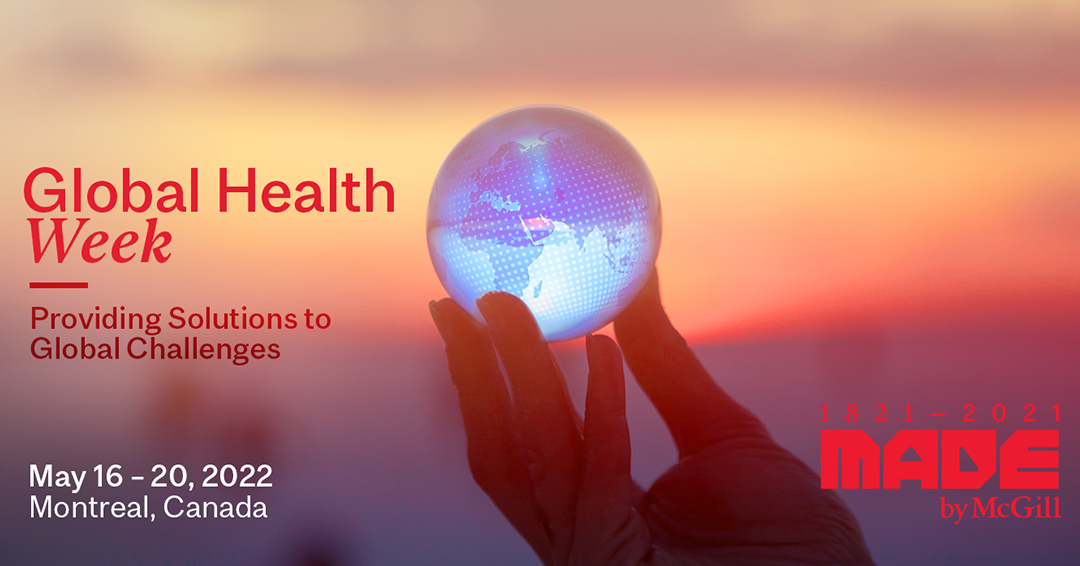 As part of its Bicentennial celebrations, McGill hosted Global Health Week from May 16-20, 2022. Built around the overarching theme 'Providing Solutions to Global Challenges', Global Health Week included activities and events that showcased McGill University as a Canadian centre of excellence for ground-breaking global health research, advocacy and training and the home of the next generation of leaders in the field.
Highlights from the week's 25+ events included a hard-hitting presentation on the dangers of vaccine inequity and misinformation by Peter Hotez, MD, PhD; avenues to decolonize global health from Agnes Binagwaho, MD, PhD, during the Victor Dzau and Ruth Cooper-Dzau Distinguished Lecture in Global and Population Health; a moving tribute to the late global health legend Paul Farmer by Victor Dzau; and a reminder from our colleagues at the Mac Campus that global health goes beyond the medical field to what we put in our bodies and to the environment we live in.
Many thanks to all the participants and speakers!
Related:
4 Burning Questions for…. Peter Hotez
Faculty of Medicine and Health Sciences' Bicentennial timeline