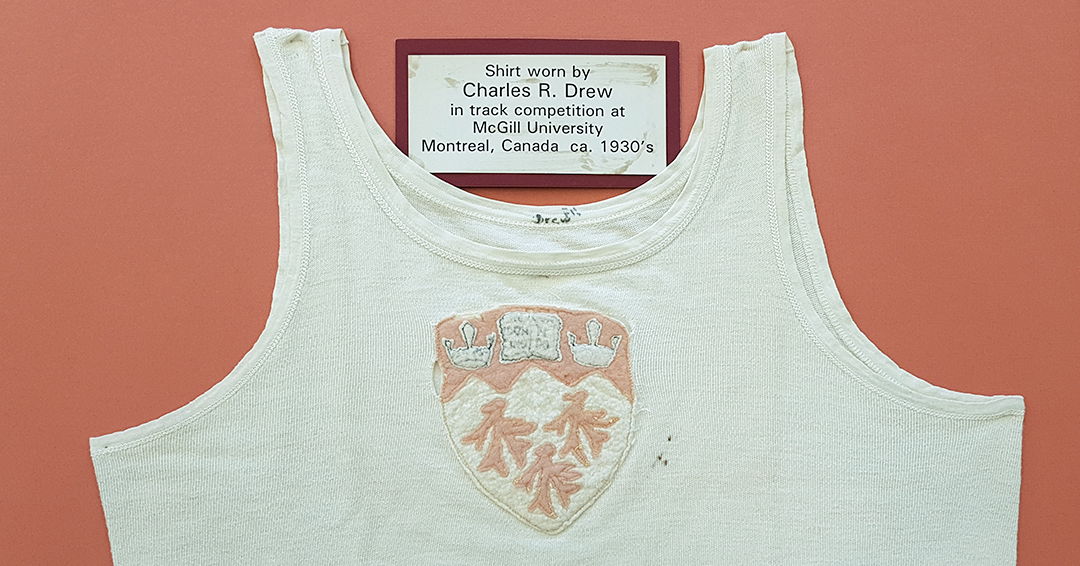 McGill grad and inventor of the blood bank's family donates items from his McGill student days
At the start of June, 2021, Charlene Drew Jarvis, PhD, sent the Osler Library of the History of Medicine a number of items that connect her father, Charles Drew (MDCM 1933), to McGill. The gift coincided with the inauguration of the Dr. Charles R. Drew Graduate Fellowships, which offer graduates of HBCUs (Historically Black Colleges and Universities) in the United States the opportunity to undertake graduate study at McGill.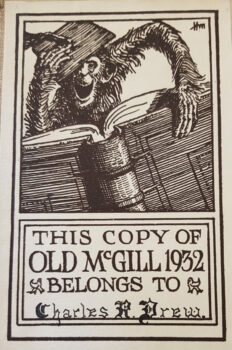 The gift includes several textbooks that Dr. Drew used as a student at McGill, among them: J. Whittridge Williams, Obstetrics; Harvey Ernest Jordan, A Text-Book of Histology; and Bradley M. Patten, The Early Embryology of the Chick. Present among the medical books is also a German translation of Oscar Wilde's The Picture of Dorian Gray (Das Bildnis des Dorian Gray).
In addition, there are unique pieces of memorabilia that tell another part of the story of Dr. Drew's time as a McGill student: medals and a jersey that reflect his status as a track star. In addition, there are documents reflecting the many public honours Dr. Drew received for his pioneering work on blood plasma, which led to his role in developing blood banks. Among the papers is a letter that Paul Beeson (MDCM 1933) wrote to Mrs. Drew following her husband's death in an automobile accident. It speaks to the great appreciation that Dr. Drew's classmates had for his talents as a doctor and his presence as a person:
April 4, 1950

Dear Mrs. Drew: I was grieved to hear of your husband's tragic death last week. Please accept my sincerest sympathy. Charles and I were classmates at medical school, where I knew him fairly well. Since graduation I had heard of his progress with great pleasure. He had already become one of the important figures in American medicine. We counted heavily on his advice and help with our problems here in Atlanta, and had indeed an appointment to confer with him in Tuskegee tomorrow. I know how tremendous his loss is to you, and to many others. It should be some comfort to you to realize that in his short lifetime he had accomplished so much, and that his influence will be felt for long years to come, in the actions of those he had taught and worked with.

Very sincerely, Paul B. Beeson
For trusting us with this letter, the books, the track memorabilia, and other items reflecting Charles Drew's experience at McGill, we are grateful to Charlene Drew Jarvis and the rest of Dr. Drew's family.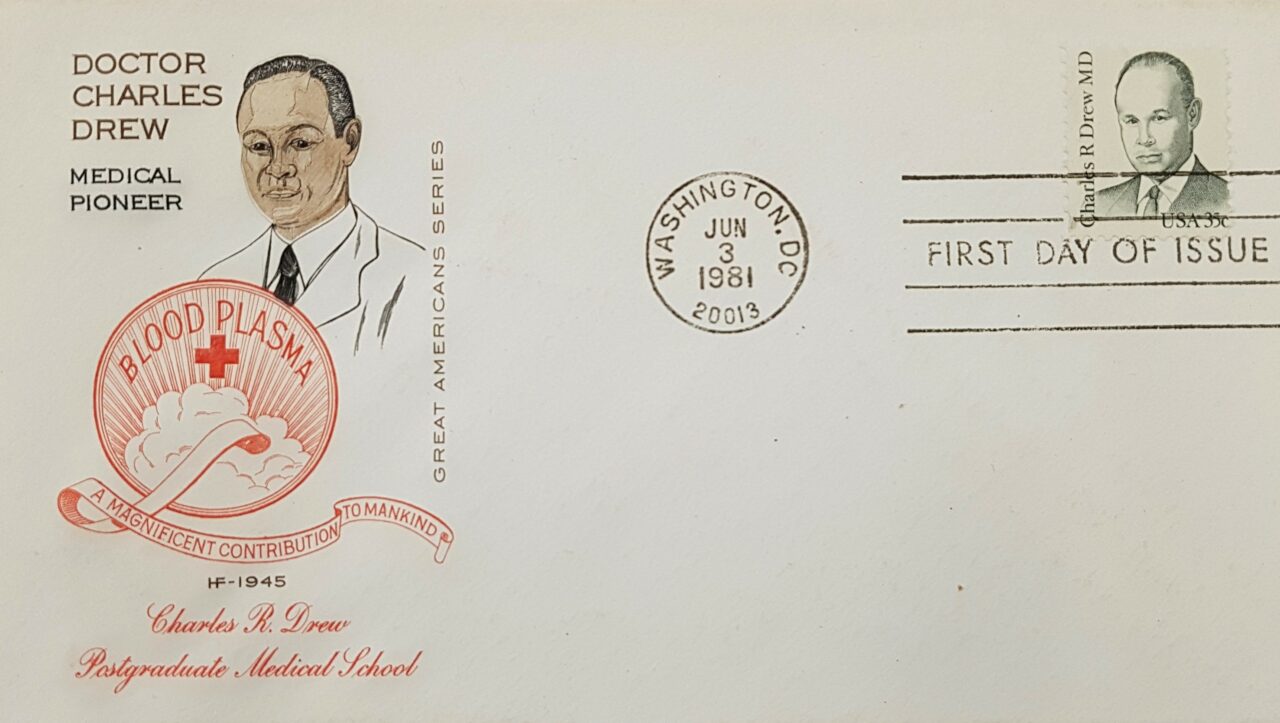 Source: This article is excerpted by permission from the article "2021 Annual Appeal of the Head Librarian," by Mary Hague-Yearl, Osler Library Newsletter, Number 134 & 135 · Summer/Fall 2021, pages 19-21.
All images courtesy the Osler Library of the History of Medicine.