New fellowships named in honour of McGill alumnus Dr. Charles R. Drew encourage graduates of Historically Black Colleges and Universities to pursue graduate studies at McGill.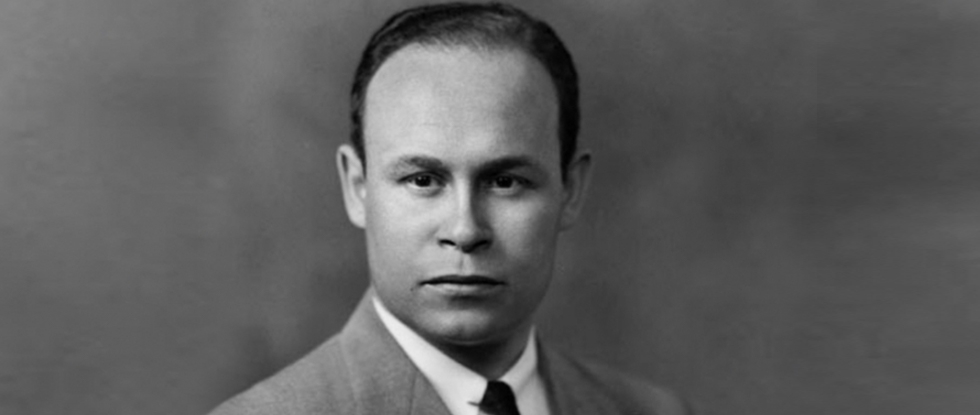 By Diana Kwon for FMHS Focus

In June 2021, McGill University in Montreal, Canada, is launching a new fellowship for Black graduate students in honour of one of the university's most accomplished alumni: Charles R. Drew, MDCM'33, (1904–1950) an American surgeon and scientist who earned the title "Father of Blood Banking" for his trailblazing work on the long-term preservation of blood plasma.

"My family and I are extraordinarily proud about this," says one of Drew's daughters, Dr. Charlene Drew Jarvis, who has led a sterling career in her own right, including as a neuroscientist, legislator and university president. "We appreciate the fact that he is being recognized in a way that will expand opportunities for other African American students."

The Charles R. Drew Graduate Fellowships will provide financial support for graduates of Historically Black Colleges and Universities (HBCUs) to pursue graduate work at McGill. This initiative is part of the university's Action Plan to Address Anti-Black Racism.

"Throughout his life, Dr. Drew represented critical values of academic excellence, perseverance in the face of adversity, leadership, and a commitment to justice," says McGill's Provost and Vice-Principal (Academic) Professor Christopher Manfredi. "We'd like to make sure that we provide future Black students at McGill the environment to thrive academically and personally that Dr. Drew was able to experience."

Blood plasma and blood transfusion pioneer
Charles R. Drew decided to study medicine after completing his undergraduate degree at Amherst College in Massachusetts in 1926. At the time, however, many universities had openly racist admission policies in place—often reserving only a single spot for African American students. "My father was, to say the least, probably dismayed by that principle," says Drew Jarvis.

Instead of remaining in the U.S., Drew decided to head north to Canada, where medical schools had fewer restrictions regarding the admission of Black students. "I think he understood that he needed to be at a welcoming place, and a place which would see his potential," Drew Jarvis says. Drew enrolled as a medical student at McGill, where he excelled in both academics and athletics—becoming a star athlete and graduating second in his class in 1933.

"The McGill experience for him was quite an extraordinary one," Drew Jarvis says. "It made him the surgeon he was."

Following his studies at McGill, Drew completed his surgical residency at the Montreal General Hospital. There, while working under the mentorship of anatomy professor Dr. John Beattie, Drew developed an interest in blood preservation and transfusion. This passion for the science of blood followed Drew when he returned to the U.S., where he became the first African American to obtain a doctorate of medical science from Columbia University. At Columbia, he developed methods for the storage and preservation of blood and blood plasma—the fluid portion of blood that is also useful for transfusions—which dramatically increased their shelf life. He joined the faculty of Howard University, a historically Black university, as a professor of surgery in 1935.

During World War II, Drew was asked to direct the Blood for Britain project, which aimed to ship much-needed blood and plasma to injured soldiers and civilians. In that role, he implemented standardized methods for collecting, processing and storing large amounts of blood plasma that helped save numerous lives. Afterwards, Drew was called on by the Red Cross to lead the establishment of a national blood banking system, innovating, among other things, mobile blood donation stations known as "bloodmobiles."

Despite these crucial contributions, throughout this time, Drew continued to be confronted by racist policies, which initially barred him from donating to the blood banks that he had helped create, and later segregated donations based on race. In 1941, Drew returned to Howard University as Chair of the Department of Surgery and Chief Surgeon of Freedmen's Hospital. There, he trained African American surgeons to emulate his rigorous standards for medical practice.

"Dr. Drew believed that excellence of performance would overcome any artificial barriers created by man," says Drew Jarvis. "He believed that his medical students could be the best. He was determined to make sure that he fully developed their potential."

Supporting Black students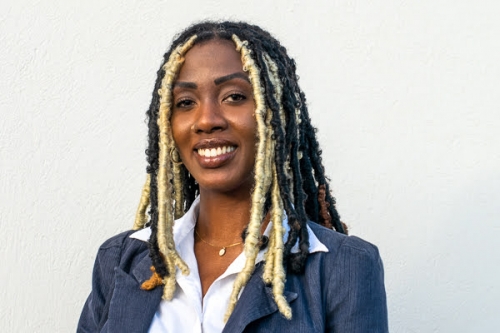 Today, Drew, who passed away in 1950 at 45 after a car accident, leaving behind his wife, Minnie, and four children, is remembered as the "father of blood banking" and an esteemed alumnus of McGill. The Drew Fellowships are meant to both honour his legacy and provide graduates of HBCUs financial support to follow in Drew's footsteps—and pursue their studies at McGill.

"Dr. Drew served as a longtime faculty member at Howard University College of Medicine and trained several generations of Black physicians and surgeons at a time where there wasn't a lot of opportunity for them to attend many other institutions," says Howard Provost and Chief Academic Officer Dr. Anthony Wutoh. "We certainly think that it's a fitting tribute to his legacy that fellowships are being created in his name that would benefit students who attended historically Black universities."

More than eight decades after Drew himself was a student, Black students continue to face obstacles in pursuing graduate studies. "There are people, to this day, going through similar things," says McGill's Black Student Affairs Liaison Antoine-Samuel Mauffette Alavo, BA'07.

"For a lot of students, there are big financial barriers to graduate studies. When you think about the commitment of graduate school, there's the cost of tuition, but you're also delaying your potential to be making income because you're prolonging your studies," says Lashanda Skerritt, an MD-PhD candidate in McGill's Department of Family Medicine and a member of the organizing committee for the Drew Fellowships. "That's a huge commitment in and of itself, and then oftentimes, for myself and a lot of my colleagues who are Black graduate students at McGill, you're in a space that is predominantly white, where there aren't a ton of people of colour present."

According to Skerritt, one Dr. Drew quote highlights such struggles. "He expressed that we spend a lot of our energy trying to overcome circumstances that we have, and in doing that, it leaves us with less energy and resources to be innovative," Skerritt says. "I think the idea that Dr. Drew was expressing fits so perfectly with creating fellowships such as these in his name, because it places the importance on people needing to feel supported and having resources so that they can achieve something amazing."

Mauffette Alavo notes that these fellowships can also help advance McGill's goal of hiring additional Black faculty, with a plan of having 85 Black tenure-track or tenured professors on staff by 2032: "Generally, there's been a lack in the pipeline for Black scholars. Graduates from HBCUs may not be thinking about Canada as a destination—McGill is a great university, but Black students everywhere may not feel like it's a natural destination for them. We need to change that with initiatives like this one."

The Drew Fellowships are "connected with institutions that have historical and institutional knowledge about Black students, so that's a way to gain experience and build sustainable partnerships," Mauffette Alavo says. "When you bring in grad students, you're building and feeding the pipeline for Black professors."

The inaugural recipient of the Drew Fellowships is Asia Blackman, a recent Howard graduate who will begin graduate studies in epidemiology at McGill this fall. Upon receiving news of the fellowship, "I was really proud of myself," Blackman says. "I definitely also felt relieved, because school is expensive."

"The trajectory that Charles R. Drew was on was definitely supported by being a McGill student. I don't think that he could have accomplished everything that he did without the tools that he gained at McGill," Blackman adds. "I think that is something that you can look at as an HBCU or a McGill student and say to yourself: I can accomplish so much."

Please join us on Thursday, June 3, at 4:30 p.m. for the inauguration of McGill University's Dr. Charles R. Drew Graduate Fellowships.