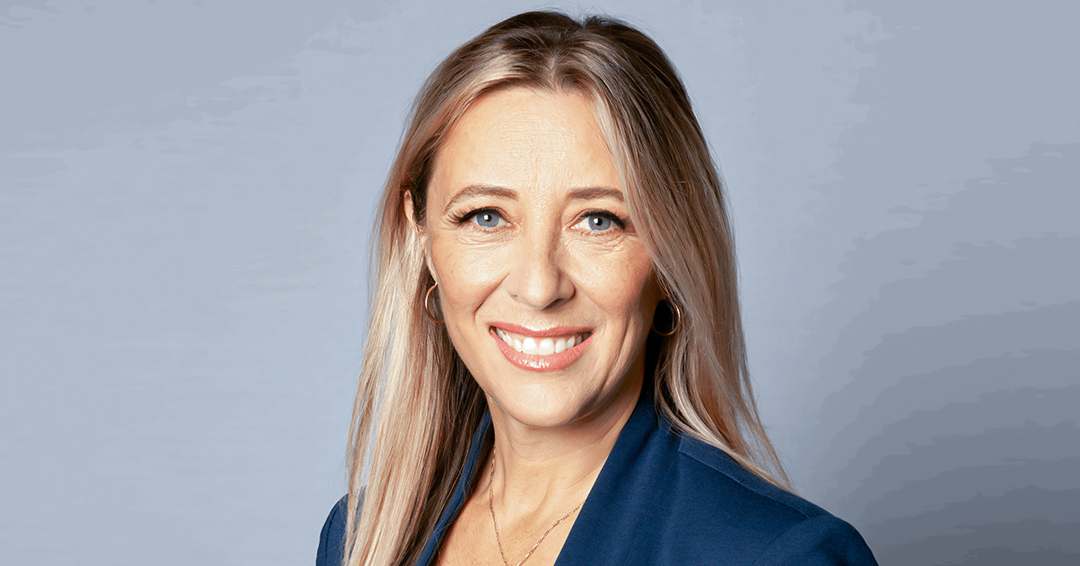 Danyèle Lacombe, MD, stepped into her new role as Vice-Dean and Director, Campus Outaouais, in January. After a successful career as a journalist and radio host for Radio-Canada in Alberta, she decided to shift gears and headed to Ottawa to study medicine. She went on to become a founding member of the Campus Outaouais faculty and management team and was instrumental in launching its undergraduate medical education program. We sat down with Dr. Lacombe to talk about her priorities in her new role, the challenges she foresees and some exciting student initiatives coming our way. 
You recently started your new position as Vice-Dean and Director of Campus Outaouais. Can you tell us what priorities will guide you in your new role? 
In my first year on the job, one priority is to promote Campus Outaouais in the community. People should be aware that we have a modern teaching unit onsite at Gatineau Hospital—where we've been welcoming students since 2020—and that within these walls, our medical students are working very hard to become the next generation of physicians.  
I also want to establish a university culture here in Outaouais. Being able to establish best academic practices and an academic culture will help with one of my other top priorities, which is to promote academic research here.  
What challenges do you foresee?  
One of the challenges that's constantly looming is in teaching—being able to recruit and retain clinician-educators. We know that burnout among physicians and nurses has become a huge problem over the last few years. With the new campus, physicians are being asked to add teaching duties to their clinical responsibilities at a time when the government also plans to increase the size of cohorts. All that takes time—and medical professionals have precious little of it. 
Is it a challenge to succeed Gilles Brousseau, who did so much as the first Vice-Dean and Director of Campus Outaouais?  
It's definitely an honour to follow in Gilles Brousseau's footsteps. After all, our satellite campus in Outaouais is the result of more than 20 years of effort and dedication on his part. He built a modern, state-of-the-art organization and an incredible  team of directors, educators and administrators.  
I'm fortunate that there's already a foundation in place. My challenge will be different from Dr. Brousseau's, in that my role is to grow the Campus, foster the academic culture within the region's hospitals, encourage academic research in Outaouais, ensure that the community is aware of what we're doing and ultimately, advance our social accountability mandate, namely to train the next generation of health professionals and address our community's health needs. 
You were Director of the Fundamentals of Medicine and Dentistry Component at Campus Outaouais for three years before taking on your new position. What did you learn from the experience?  
My experience as Component Director gave me a thorough grasp of the curriculum and the concerns of our first three cohorts of students. I also understand the needs of the 600+ clinicians and teachers who work with our students. So I'm starting my new position with this knowledge and an understanding of the issues we'll face down the road.  
You've been working to train the next generation of doctors in Outaouais since 2008. What motivates you the most day to day? 
I'd say the energy and enthusiasm of the teams working on this program within the Faculty of Medicine and Health Sciences. These professionals are eager to break new ground in medical education. And we're surrounded by young motivated students, ready to face the challenges of medicine. This work environment makes you want to give it your all, to build something for future generations.  
As a former journalist turned health professional, what role do you think the media can and should play in health care?  
I think one of the responsibilities of the media is to make sure they cover what's really happening on the ground, not just the political issues. People need to understand everything doctors do in addition to their clinical duties. In Outaouais, we have over 600 clinician-educators who find time in their busy schedules to contribute to Campus Outaouais's teaching mission. This additional effort is critical and we should be talking about it.  
Also, the media should celebrate our successes more often. Let's talk about the students, who have many innovative ideas. They're working on exciting things that deserve media attention because our students are the future and the next generation of doctors in Quebec. 
Do you have an example of one of these good news stories to share? 
Yes! Campus Outaouais recently signed a partnership with the Quebec Cancer Foundation in Outaouais for their dragon boat event. Students from the three cohorts will be paddling in the race in June. It will be a great opportunity for the community to see these students in action, doing their part for the cancer cause.  
Related 
Donation page for Campus Outaouais dragon boat team 
Danyèle Lacombe appointed Vice-Dean and Director, Campus Outaouais, FMHS 
Journée des organismes partenaires de l'enseignement : une célébration de l'engagement communautaire au Campus Outaouais de McGill – Le Bulletel 
Outgoing Faculty Leaders Series: In conversation with Gilles Brousseau