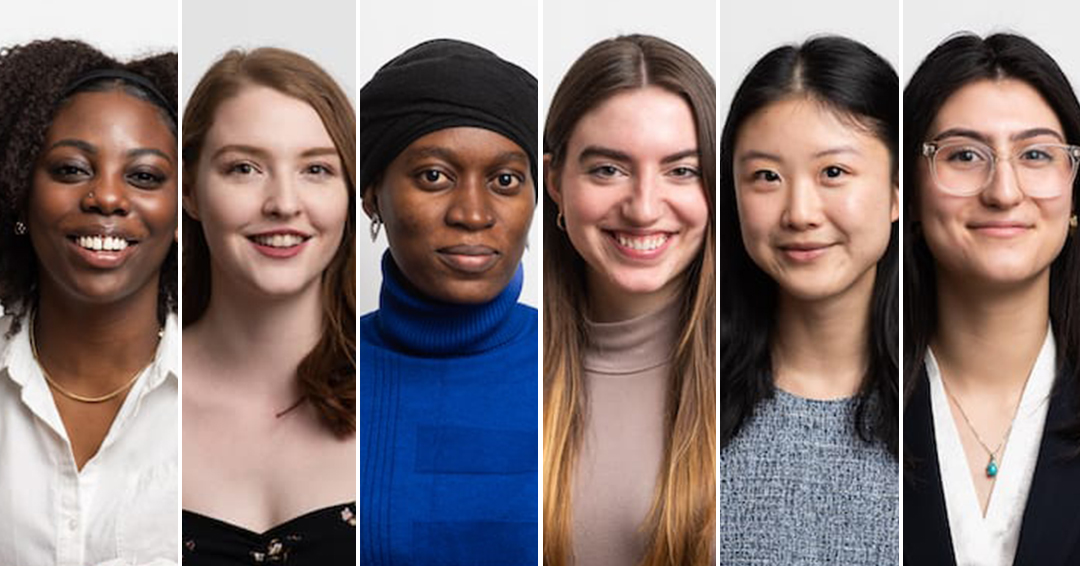 Thirty students from 10 countries will form the first global cohort of McCall MacBain Scholars at McGill University, arriving in September 2023.  
Hailing from 26 universities, the new scholars will pursue fully funded master's or professional degrees in 18 departments and schools across eight McGill faculties. Six of the new scholars will study in the Faculty of Medicine and Health Sciences. Macdonald campus will welcome a scholar for the first time. 
Designed to encourage purposeful leadership, the scholarships are the result of a landmark $200 million gift in 2019 by John and Marcy McCall MacBain. At the time, it was the largest single donation in Canadian history. 
The McCall MacBain Scholarship covers all tuition and fees for a master's or professional degree at McGill, a living stipend of $2,000 per month during academic terms, mentorship, coaching, and a leadership development program. 
Hope for the future 
Students and graduates from more than 1,200 universities applied for the McCall MacBain Scholarships in this first year of global admissions. More than 280 community leaders volunteered their time to review applications and interview 242 students regionally. From this group, 88 were invited to a final round of interviews which took place in Montreal in March. 
"It is truly exciting to see so much talent and potential," said Purnima Mane, one of the volunteer interviewers and a global expert on sexual and reproductive health, who served as President of Pathfinder International from 2012 to 2016 and held senior leadership roles in several United Nations organizations. "All of the candidates were impressive and deserve congratulations. Learning about their varied experiences and aspirations makes you feel hopeful for our collective future." 
Excellence in the classroom and beyond 
This year's cohort includes aspiring community leaders from a wide range of lived experiences. Scholars were chosen based on their character, community engagement, leadership potential, entrepreneurial spirit, academic strength, and intellectual curiosity. 
"Our committees were delighted to receive great interest from all corners of the world," said Natasha Sawh, Dean of the McCall MacBain Scholarships at McGill. "Our volunteers looked not only for academic strength, but for leadership qualities like integrity, kindness, grit, and an ability to motivate a team to address tough challenges." 
To recognize additional talent, the McCall MacBain Scholarships and McGill also offered 96 entrance awards ranging from $5,000 to $20,000 each to top candidates who were not selected for the cohort. Altogether, this year's 126 scholarships represent an estimated commitment of nearly $3.3 million in tuition and living costs alone, which will be complemented by mentorship and leadership development programming. 
Applications will open in June 2023 for September 2024 admission. 
Meet the McCall MacBain Scholars we will soon welcome in the Faculty of Medicine and Health Sciences: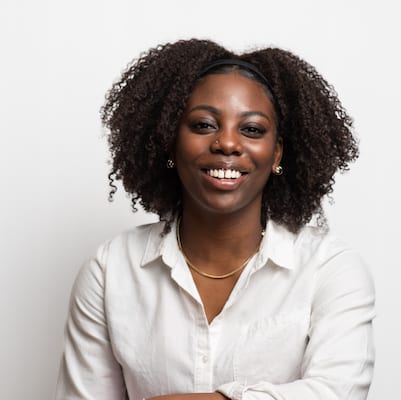 Abigail Ralph  
Degree: MSc Neuroscience 
Education: University of Toronto Scarborough (BSc'23) 
Hometown: Toronto, Ontario 
Abigail dedicates much of her time to her home community of Rexdale, in northwest Toronto. She volunteered with a junior public school breakfast program, contributed to the local Boys and Girls Club, and recently co-founded a grassroots initiative to support nearly 40 local Black students through community programs and an award. While studying neuroscience and health policy at the University of Toronto, Scarborough Campus, Abigail has served on a women's health peer advisory research board and helped oversee a vaccine equity research project. She also directed research for the Amnesty International chapter. Abigail's research interests include stem cell and regenerative neuroscience, as well as the gut-brain axis, and she plans to study neuroscience at McGill. Read more.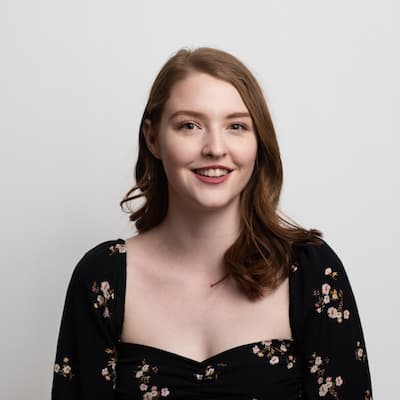 Chantel Findlay  
Degree: Nursing – Direct Entry  
Education: Dalhousie University (BSc'21), McGill University (QY'23) 
Hometown: Halifax, Nova Scotia 
Chantel is a qualifying-year student at McGill's Ingram School of Nursing and a recent graduate of Dalhousie University, where she studied neuroscience, microbiology, and immunology. She was involved with Boys and Girls Clubs of Greater Halifax from a young age, and has given back as a volunteer junior leader and staff member. Chantel also managed public relations for a student society providing live music in seniors' homes and hospitals, assisted an elderly family member every week during the pandemic, and volunteered with Kids Help Phone. She now volunteers at the Teddy Bear Hospital in Montréal and plans to enter the master's degree in direct-entry nursing at McGill. Read more.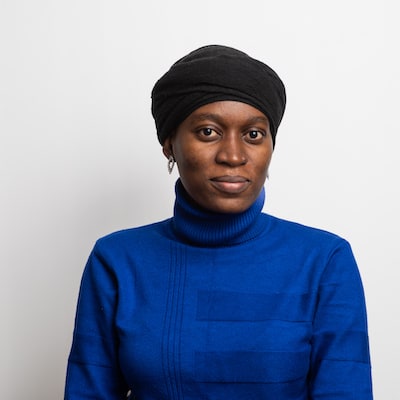 Farida Zakariya  
Degree: MSc Experimental Medicine  
Education: Ahmadu Bello University (BSc'22) 
Hometown: Kaduna, Nigeria  
Farida is the specialty research team lead at Ahmadu Bello University Teaching Hospital. She recently graduated from Ahmadu Bello University as the top student in her faculty. Farida volunteers with a local charity foundation, counselling patients, and initiated a patient identification scheme for free services. Based on this experience, she started a group raising funds for health-related issues. Farida also tutored students in the Muslim Students Society of Nigeria, led a group within a drug policy student society, and coordinated a cohort of 15 student union leaders interested in entrepreneurship. Through the latter, she helped advocate for a startup bill proposal to the Nigerian government. Farida will begin a master's degree in experimental medicine at McGill. Read more.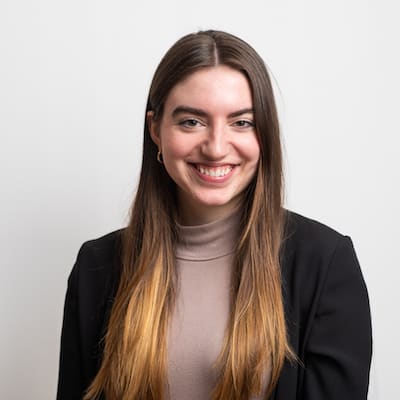 Kyla Christianson  
Degree: MSc advanced nursing with concentration in global health 
Education: University of British Columbia Okanagan (BSN'23) 
Hometown: Kamloops, British Columbia  
Kyla studies nursing at the University of British Columbia, Okanagan campus, and serves as a student senator. She co-founded a Rotary Youth Exchange (ROTEX) club for past, present, and future international exchange students and, building on this experience, was recently elected co-president of ROTEX International. Kyla also volunteers with UBC Okanagan's emergency first response team and the nursing course union. She is a member of The President's UBC Okanagan Non-Academic Misconduct Committee. After completing her bachelor's degree, she plans to pursue a master's degree in advanced nursing with a concentration in global health. Read more.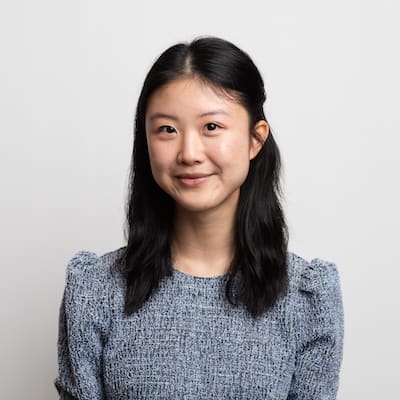 Lynda Li  
Degree: MSc Family Medicine 
Education: University of British Columbia (BKin'23) 
Hometown: Burnaby, British Columbia  
Lynda is a kinesiology student at UBC. Recognizing the need for culturally responsive care, she co-founded a volunteer network providing free interpretation services to immigrants and newcomers in Vancouver. This network has since expanded to 40 clinics and 10 community centres. Lynda also spearheaded an initiative delivering weekly fitness sessions for older adults in assisted living homes during COVID-19, organized a meal distribution service for healthcare workers to address food insecurity, and led merchandising for the UBC Kinesiology Undergraduate Society. She volunteers at a hospice and is creating a mobile application for rehabilitation patients. As an aspiring clinician-researcher, Lynda hopes to advance healthcare equity by improving rehabilitation practices. She plans to pursue a master's degree in family medicine at McGill. Read more.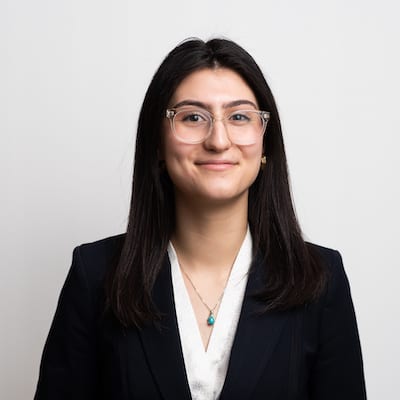 Rojine McVea  
Degree: MSc Microbiology & Immunology 
Education: University of Alberta (BSc'22) 
Hometown: Edmonton, Alberta  
Rojine recently completed an honours degree in immunology and infection at the University of Alberta. In 2019, she co-founded a campus-wide initiative offering reusable takeout containers and mugs to the campus community, to reduce waste. Rojine also coordinated a sustainable dish program, managing a team of 15 volunteers, for the student union. She has served on the board of the Alberta Public Interest Research Group for several years, and volunteered as treasurer for an international development student club. Rojine aspires to eventually work in a public health career, with an emphasis of community and environmental health. She intends to start a master's degree in microbiology and immunology at McGill. Read more.