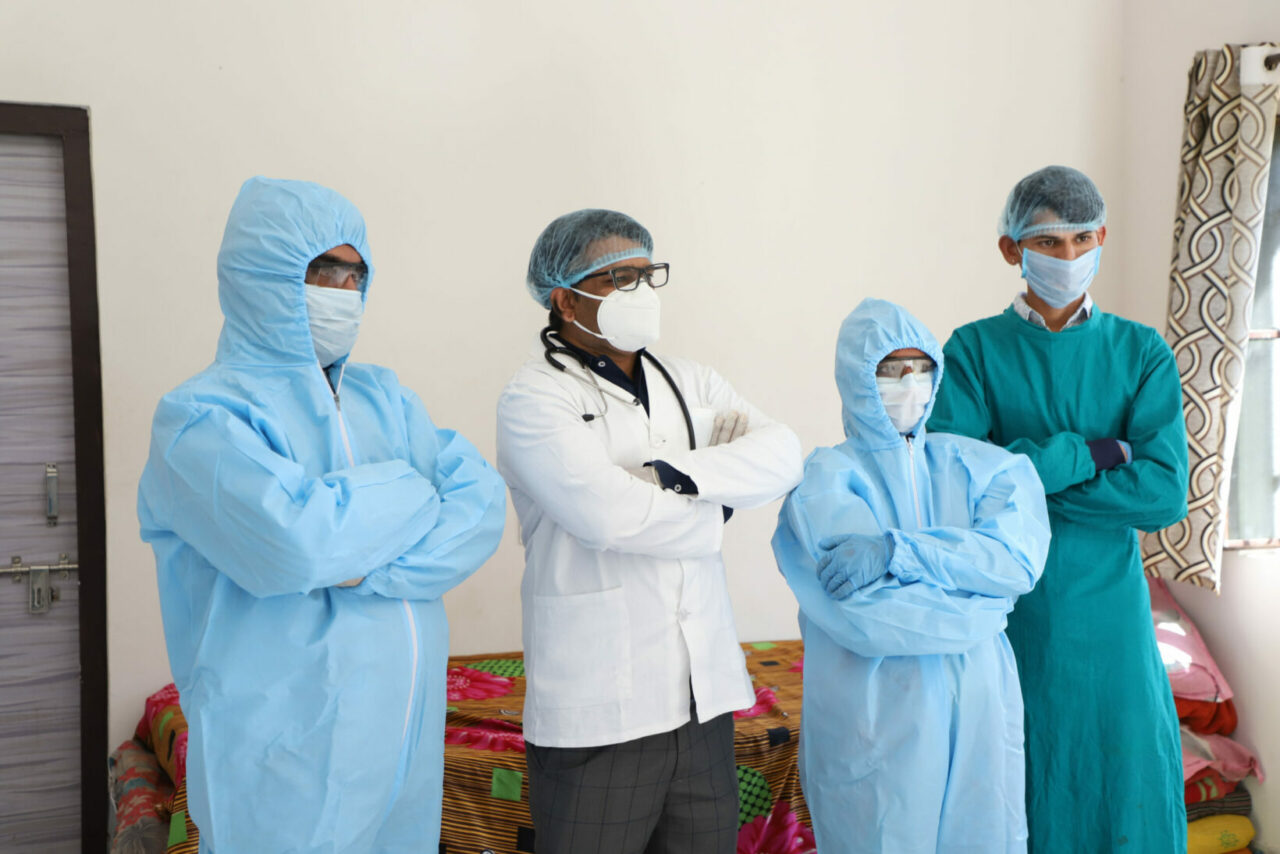 By Dr. Nitika Pant Pai

My worst nightmare came true ten days ago. My entire family came down with corona.  They said it's just a flu. I said- no its corona. They said- how do you know? Well, I said, its summer, corona is in the air, and thanks to gatherings, corona will spread. Get tested. They tried getting tested, but labs were all shut down. And then they came down with cough, and soon breathlessness. Everyone on the street, in the city of Allahabad, that I grew up in, families in every bungalow were down with it. Soon I learnt that neighbourhoods were down with it. Prevalence of 50%-70%.

My friends were calling in from India and overseas to report. They were crying about their moms/dads/uncles/aunts.

My mom and bro both have co-morbidities, so I was worried sick. They refused to go to the hospital because whoever went there, was not coming out alive. They were in denial for awhile. Desperate to help them, we approached our ID colleague,  Dr. Zain Chagla, in Ontario who suggested a home management plan. This home management plan saved my family.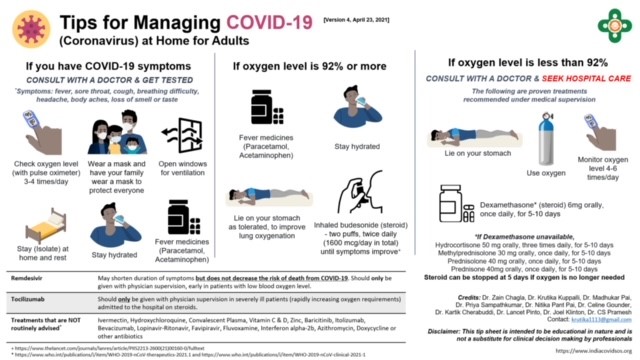 My family bought steroids for home management. But soon oxygen levels (with a pulse ox) began to decline. I was on the phone for 8 hours last Wednesday trying to procure oxygen cylinders for them. Finally, we had three at the end of the day. My local physician colleagues set it up at home.  With steroid therapy and oxygen, they are both out of it.

We improved the home management plan with inputs from our ID colleagues. Dr. Madhukar Pai, my husband, tweeted a first version. He thought that it could save lives of others in a similar situation. It is now being adopted by many provincial governments in India. They have put their logos. And glad that it is saving lives. Oxygen is still a challenge. But those who can pay for it are surviving through it. Because they don't trust the health system and there is nothing left of it.

If this is the nightmare of families with privilege and resources, is any-one thinking of the rural poor?

They are all going to be decimated. The poor are being shunted out of villages to cities and denied beds, they are left to die.

Then they are driven to the crematoriums. Bodies are being burnt by the hour.

We banded with a group Indiacovidsos.org founded by a Stanford Professor, Dr Manu Prakash. It was cathartic. It grew in a week to 500 plus people. We are working directly with NGOs on the ground. We have many groups within it that we are working on oxygen delivery, diagnostics, rural health, telemedicine, advocacy and fund raising to help India.  North Americans of Indian origin who wish to help us, join us.  It will be great if more people could join us.

Epi curve has not peaked yet, and so it will take weeks for it to come down.

Controlling India's pandemic is relevant to all countries, including Canada.

To end the pandemic, we need to end it everywhere.

Best,

Nikki

ORGANIZATIONS ACCEPTING INTERNATIONAL DONATIONS: