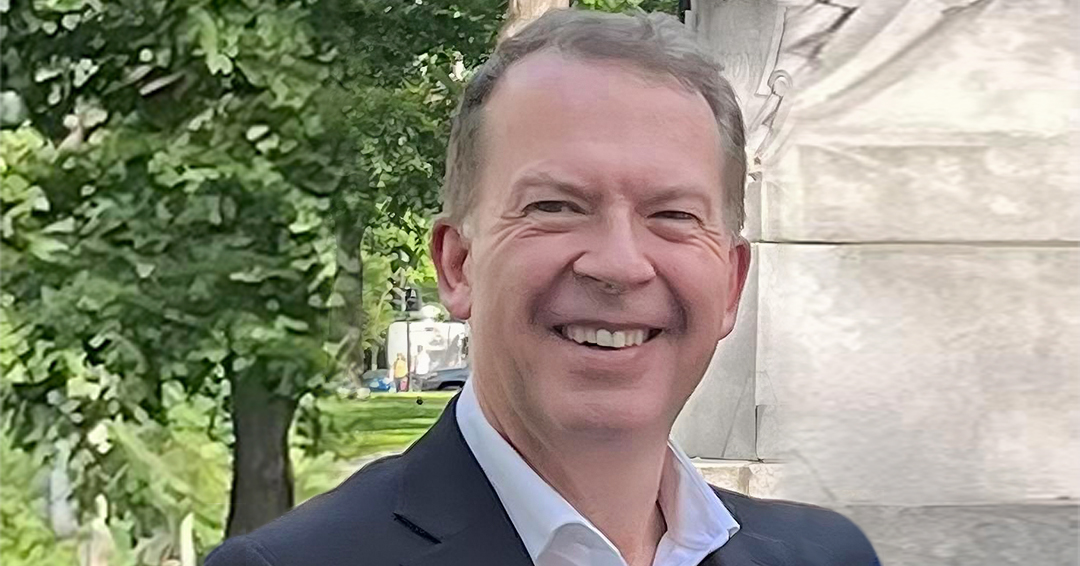 I am pleased to announce the appointment of Christian Pineau, MDCM, as Vice-Dean, Academic Affairs, Faculty of Medicine and Health Sciences (FMHS), McGill University, effective November 1. Dr. Pineau replaces Marc Pell, PhD, who served as Interim Vice-Dean for the past few months. I thank Prof. Pell for assuming these responsibilities on an interim basis. Prof. Pell will now focus on his permanent role as Assistant Dean, Academic Affairs.
Dr. Pineau completed his medical degree and residencies in internal medicine and rheumatology at McGill. He then completed a research fellowship in epidemiology/systemic lupus erythematosus (SLE) at the University of Toronto, studying the association between lupus disease activity and coronary artery disease in SLE, as well as bone mineral density abnormalities in SLE.
Dr. Pineau is Associate Professor, Department of Medicine, FMHS, and a member of the Department of Medicine, Division of Rheumatology at the McGill University Health Centre (MUHC). Since 2005, he has been an investigator at the Research Institute of the MUHC in the Infectious Diseases and Immunity in Global Health Program. He was the Rheumatology residency Program Director from 2007 to 2012, and was both the McGill Director and MUHC Division Director of Rheumatology from 2012 to 2022.  At the MUHC, he is Director of the Lupus and Vasculitis Clinic, and since February of this year, has been a rheumatology consultant at the Lethbridge-Layton-MacKay Rehabilitation Centre Rheumatology program. He received the McGill University Department of Medicine Leadership Award in 2022.
Dr. Pineau's research program focuses on the reduction of morbidities in patients with systemic autoimmune rheumatic diseases. He is Director of the MUHC lupus registry, a longitudinal cohort of more than 900 patients, which has allowed for the exploration of a variety of research questions on lupus disease activity, cumulative damage and comorbidities. The registry also is a key tool in the research training of students from the rheumatology and epidemiology programs. He has also completed the largest international multi-centre study on cardiac conduction abnormalities in SLE patients. In addition, Dr. Pineau founded the MUHC vasculitis registry in 2016. He has co-authored more than 120 peer-reviewed publications and presented more than 30 invited lectures, talks and presentations, and 200 abstracts and conference presentations. He is the creator and director of the McGill SLE/Vasculitis Fellowship Program. Dr. Pineau also co-created the transition clinic for paediatric lupus and vasculitis patients transitioning to adult hospitals.
As Vice-Dean, Academic Affairs, Dr. Pineau will oversee academic hiring, appointments, promotions, career awards, tenure and mentoring within the Faculty, incorporating principles of equity, diversity and inclusion throughout. Dr. Pineau will be responsible for leading the development of policies, procedures and mechanisms to promote a culture of academic excellence, engagement and accountability across the Faculty, at both the Montreal and Outaouais campuses. He will advise Chairs and Directors on strategic and operational matters related to Academic Affairs. Dr. Pineau will oversee and be supported by the Academic Affairs Office, participate in the Dean's Operating Committee and other Faculty academic leadership forums and be responsible for performance evaluations and grievance and disciplinary issues for academic staff.
Please join me in congratulating Dr. Pineau on this appointment and wishing him every success in his new role.
Lesley Fellows, MDCM, DPhil
Vice-Principal (Health Affairs)
Dean of the Faculty of Medicine and Health Sciences