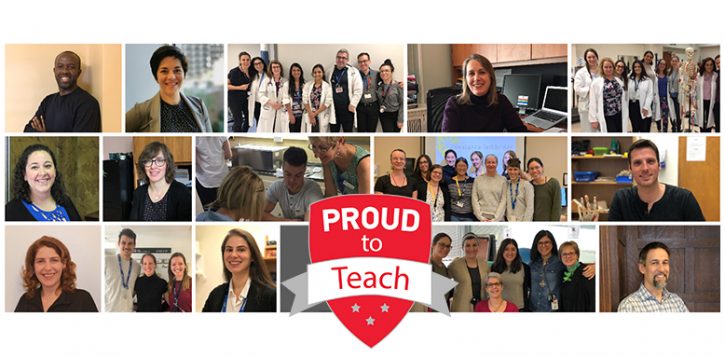 By Monica Slanik

This week, the School of Physical & Occupational Therapy (SPOT) celebrates teaching as part the Faculty of Medicine's Proud to Teach campaign, recognizing the excellence and innovation in teaching across the Faculty of Medicine.

With over 600 students learning in the various programs offered at the School, we decided to ask some of those responsible for educating our students to comment on what teaching means to them.

Recognized globally as a top-ranked academic entity, excellence in teaching and research is at the core of the School. The educational programs apply and promote principles of interprofessional education, evidence-based practice and knowledge exchange with the expectation that students become self-directed, life-long learners.

Beginning with the School's Director and Associate Dean, Dr. Laurie Snider, comments repeatedly highlighted pride, inspiration and motivation. Included here are only a few of the responses gleaned from faculty members and clinical educators, with more shared on our social media channels. Thank you to all who teach our future clinicians and rehabilitation researchers daily.  #proudtoteach

February 6 2020