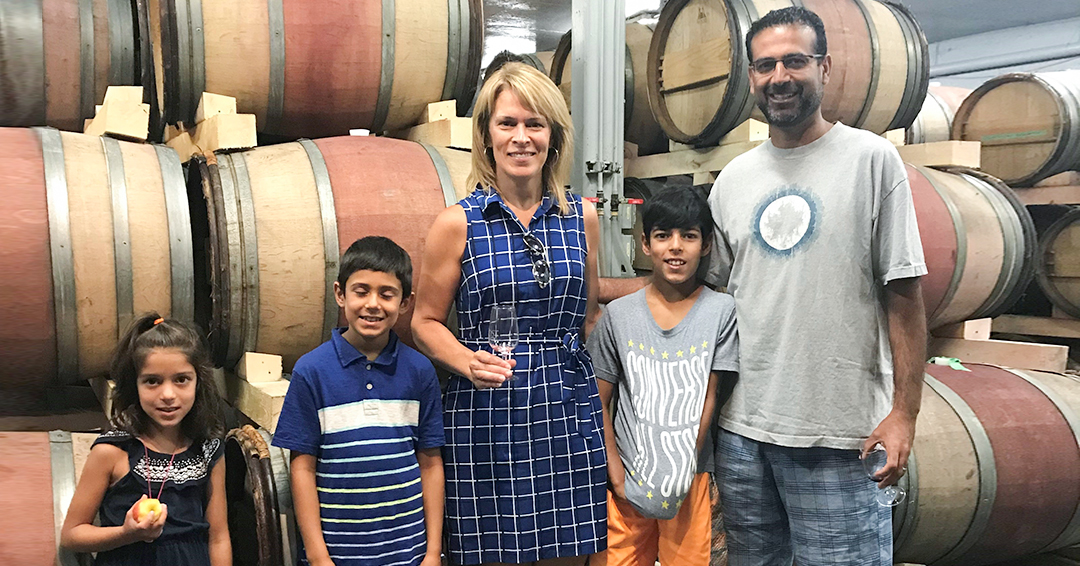 Farhan Bhanji, MD, was recently appointed Vice-Dean, Education, taking over from Annette Majnemer, OT, PhD, who served two terms as the inaugural Vice-Dean. A Professor of Pediatrics, Director of Education at the Steinberg Centre for Simulation and Interactive Learning and an Associate Member of the Institute of Health Sciences Education, Farhan is also an attending physician in the Montreal Children's Hospital's Pediatric Critical Care unit. We spoke to Farhan about some of his priorities as Vice-Dean, what's on the horizon in the education field, and what keeps him energized as a teacher.
It's all very new, but have you had a chance to identify some priorities as you begin your role? Yes, there are a few! Health care is about to go through some major changes in the next several years. The obvious one will be the greater integration of artificial intelligence into clinical practice – it will NOT replace healthcare practitioners but we will need to learn how to utilize it in our practice. There's also going to be substantially more interprofessional work in clinical practice and in education. There will be an increased focus on patients as part of their own health care team and as part of the educational team. Health care education will start to align better with patient/population needs and we will move towards social accountability that lines up with public health and important equity, diversity and inclusion principles.
To meet all these changes, we will start to use more evidence informed education methods (which requires greater investment in educational research). Education will move away from focusing on just the competence of the individual, and more on improving the interprofessional team within the larger organization and getting that organization to be a learning institution that can constantly improve, as all these competencies are directly linked to patient outcomes i.e. aiming for competent individuals, withing a competent team, that is working within a competent/learning organization.
In order for all of the above to take place, we need to think along the continuum of healthcare practitioners career – not just the time they spend in university, and clinical placements but also their life-long learning/continuing professional development. Healthcare is changing rapidly and we must prepare our learners to embrace that progress as they move into their own unsupervised practice.
Change can be tough – what do you think should be done to support teachers and learners? We're going to have to concentrate even more on health care provider, teacher and learner wellness. We're at a crisis in healthcare right now. We've always been on the edge and the pandemic has made things even worse, so we have to think of all our teachers (university and clinically based) and supporting them as well as our students and making things better for them.
Will the way students learn be affected? There will be more simulation, virtual reality, online learning – things that are going to activate our learners and have them learning more of those interprofessional skills. Artificial intelligence will start to be used in teaching and in assessment of our learners.
Another thing that is crucial is that we need to continue to engage our learners in the education process. We need to have them as our junior colleagues working towards common goals. We're very, very fortunate at McGill to have a such a great student body, with such bright, intelligent young people who help us stay at the top of our game – we're lucky to get to work with them.
You're taking over from Annette Majnemer, who was the inaugural Vice-Dean, Education – is she a hard act to follow?  Small in stature, but somehow the largest shoes to fill! We were very fortunate to have such a bright, motivated, dedicated leader at McGill. Someone who quietly, efficiently gets people working together for the greater good. It was a privilege to watch Annette work and I hope that I can continue on many of the great things that she's built. What I learned most from her was the importance of collaboration, of working with people toward that common goal and how to move toward it.
Speaking of common goals, equity, diversity and inclusion, which you mentioned earlier, is a big priority for the Faculty and McGill as a whole. How do you think we can bring EDI principles into our milieux? I think the tagline of the Faculty's Our Words Matter initiative is perfect. It's about how we talk to people on a day to day basis to our colleagues and learners, and our patients, in a way that's inclusive. The vast majority of people we work with did not wake up today thinking, 'How do we cause some problems?' They woke up thinking, 'How do we do really good things?' They need support and an environment of safety and trust to thrive. There's always been inequity in our education and health systems. It's our job to shine a light on it to make a difference in people's lives.
You've won a lot of teaching awards and you're very passionate about teaching. How did you become interested in education? When I went into science in university I was deciding whether I was going to teach, at the high school or university level, or go into medicine. I had no idea that medicine offered the opportunity to teach within it. I chose medicine because I care about patients and that's what drives me. Once I learned that there's an academic pathway in medicine where you combine clinical care with education, that was clearly something that I really wanted to do.
What do you think makes a good teacher, in a clinical setting or in a classroom?  In my mind a good teacher is someone who respects the expertise of their junior colleagues and helps them think through all the interesting issues and challenges that we have in clinical care, research, education or administration/leadership (or whatever domain they are working in). Some of the best teachers I've had have never taken a formal degree or courses in education and just have that ability to engage their junior colleagues. We can all benefit from faculty development that helps us become better teachers and role models for our junior colleagues. Where I think we don't do enough is valuing all of our teachers across the Faculty in terms of giving them the respect, autonomy and time to do the things that they're really good at.  I think that's something we have to think about as a Faculty: How do we support/reward all our great teachers?
For the past few years, you've been involved with the student-led World Restart a Heart (aka WRAH) Day which is coming up on October 16. What do you like about being part of that? It's probably the most energizing thing that I do. The students have unbelievable amounts of energy.  It's wonderful to see how much they want to make a difference in the world. In the last few years, they've reached well over a million people and they've received multiple local and national awards for the work they've done. Hopefully the skills they're learning here will be transferable into their next activities when they move into clinical practice or residency programs. They've got so many ideas, and I don't think we leverage that as much as we can.
Related:
Farhan Bhanji appointed Vice-Dean, Education, Faculty of Medicine and Health Sciences
Our Words Matter: Inclusion and Respect