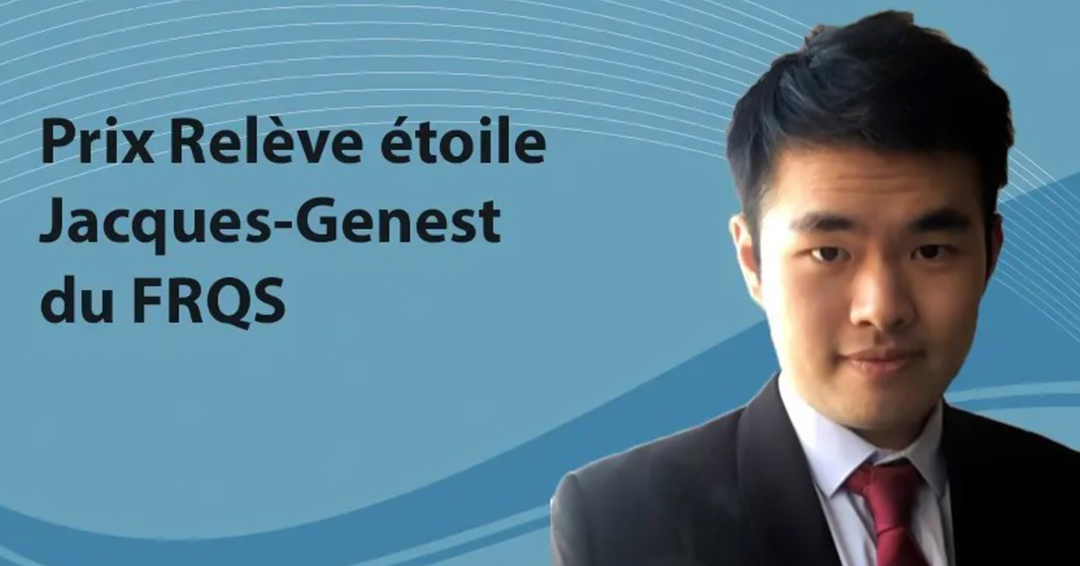 Tianyuan Lu, a Post-Doctorate, expert in Statistical Genetics/Genetic Epidemiology at the Lady Davis Institute for Medical Research, Jewish General Hospital, is the winner of the Relève étoile Jacques-Genest award of the Fonds de recherche du Québec – Santé (FRQS). His Award-winning publication Circulating Proteins Influencing Psychiatric Disease: A Mendelian Randomization Study (see abstract) is published in Biological Psychiatry. 
The Relève étoile awards are being given by the three Fonds de recherche du Québec to recognize student researchers in training. 
To learn more about this award, click here.