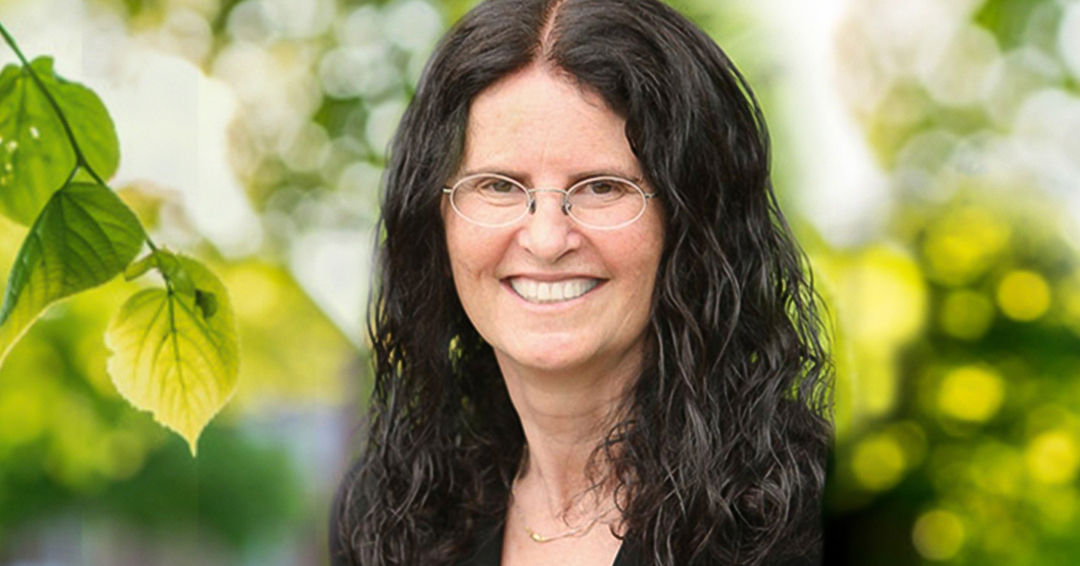 McGill Professor Yvonne Steinert, PhD, was recently honoured with the Association of American Medical Colleges (AAMC) Award for Excellence in Medical Education. The award honors an individual or a team of two individuals whose contributions have had a demonstrable impact on advancing medical education.
"I am truly honoured and humbled by this award, the AAMC's most prestigious honour," says Prof. Steinert. "I am delighted that my work in faculty development, the teaching of professionalism, and the support of professional identity formation, in collaboration with many colleagues at the Institute of Health Sciences Education (IHSE), has been recognized internationally.  I am also very grateful for the opportunities and support given to me by the Faculty of Medicine and Health Sciences and McGill."
A psychologist by training, Prof. Steinert, a Professor in the Department of Family Medicine and Institute of Health Sciences Education at McGill, has brought her unique international perspective on faculty development and professionalism and professional identity formation to medical education.
Born in the Netherlands, Prof. Steinert speaks five languages: English, French, Hebrew, Dutch, and German. Her decidedly international viewpoint and ability to communicate in multiple languages is just part of what makes her such a dynamic educator.
Prof. Steinert's research, teaching, coaching, and extensive mentoring has also been highly influential; her supervision of graduate students, postdoctoral fellows, residents, and medical students has supported a generation of health professionals. She has also mentored countless colleagues, advancing their capabilities as scholars and educators.
In 2019, Prof. Steinert launched the IHSE at McGill. The first institute of its kind in Canada, the IHSE fosters interprofessional collaboration across health professions and biomedical sciences to advance research and scholarship in health sciences education.
The driving force behind the now biennial International FACDEV Conference and FacDev tracks at the Association for Medical Education in Europe conference, Prof. Steinert has also played a major role in Canadian and Asia-Pacific medical education conferences. Her publications, which have consistently presented seminal work on faculty development as well as professionalism and professional identity formation, have become go-to references for medical educators around the world.
David Eidelman, MDCM, Vice-Principal (Health Affairs) and Dean of the Faculty of Medicine and Health Sciences, notes that, "Prof. Steinert has been a foremost leader in medical education on the world stage. Her leadership, innovation, mentorship, outstanding scholarly work and translation of findings into evidence-based teaching have changed the landscape of med ed."
Few medical education researchers have been as prolific in offering their scholarship to as many diverse audiences; Prof. Steinert has given more than 400 invited lectures, keynote addresses, presentations, and workshops at national and international scientific meetings on five continents. She's penned more than 150 papers in peer-reviewed journals, as well as 29 book chapters, books, or monographs, and she has earned over 70 research grants.
In 2018, Prof. Steinert was honoured with Canada's highest honour, the Order of Canada, in recognition of her transformative contributions to the field of medical education.
Prof. Steinert earned her BA in honors psychology from Hebrew University in Jerusalem in 1971 and completed an MA in applied psychology and special education at the Ontario Institute for Studies in Education from the University of Toronto in 1972. She completed her PhD in clinical psychology at the University of Montreal in Québec in 1977.
Congratulations Prof. Steinert!