New website offers a layperson's guide to neuroscience studies on cannabis and the developing brain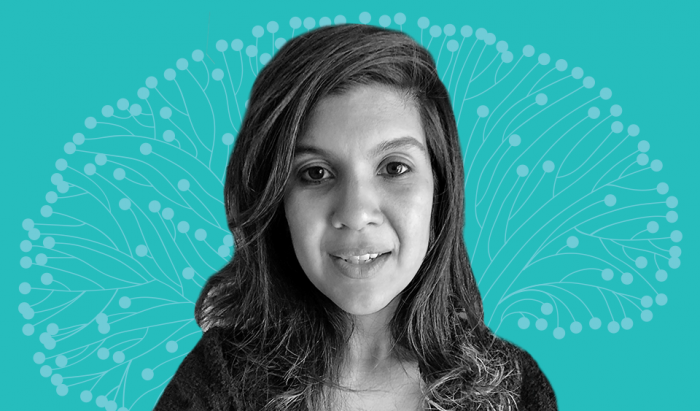 By Chris Maskell, Healthy Brains Healthy Lives

Following the recent legalization of cannabis in Canada, neuroscience research exploring the links between its use and brain development has come into the public eye more than ever. For the those seeking more information, navigating the intricacies of these studies can prove challenging.
In an effort to make the latest cannabis research more accessible, the Cannabis & The Developing Brain Knowledge Hub (CADB) website provides a one-stop shop for breakdowns of important studies on the subject. Led by a team of researchers from McGill's Department of Psychiatry, the McGill Institute for Health and Social Policy and the Montreal Neurological Institute & Hospital (The Neuro), the project is funded as part of Healthy Brains, Healthy Lives' Knowledge Mobilization Program.

To learn more about the initiative, we spoke to Dr. Suparna Choudhury, CADB Principal Investigator, in a recent email exchange.

Can you describe the focus of your HBHL-funded project?  
The project's overall goal was to bring together interdisciplinary researchers to consider the potential and challenges of drawing on neuroscience research to inform cannabis policy, and to assess the current state of the science specifically related to cannabis and the adolescent brain.

As a first step, the team has created an accessible website that critically analyzes and summarizes the latest neuroscience research on the links between cannabis use and the developing brain. With increasing public interest in this topic, we wanted to make sure that the latest findings related to neuroscience and youth brain development are readily available to the media, policy makers, educators and parents.

Why is the impact of cannabis use so important to monitor in the adolescent brain?  
During the last couple of decades, there has been a wealth of data from structural and functional neuroimaging studies to show that the brain continues to develop well into adolescence and young adulthood. This has led neuroscientists to propose that adolescence may be a "sensitive period" for development—a period during which environmental input (good or bad) can have profound effects on brain development and mental health. While cannabis use can have positive short-term effects, we don't have much data yet on the long-term effects of consumption during this window of brain development. We do know from epidemiological studies that high levels of cannabis consumption in early adolescence, particularly when it contains more THC, is linked to a greater likelihood of later psychosis, which suggests important mental health risks. We need psychosocial and neuroscientific research to be done to unpack these links and to look at the other possible effects at particular developmental stages.

How might this resource lead to better health for Canadians?  
It's important that with legal access to cannabis, young people, parents, educators and those drawing on brain science to inform policy decisions or engage the public in the media are all are well-informed about its effects on cognitive development and mental health. Our goal is to contribute to this process. There has been a great deal of excitement about brain research related to cannabis use in the media and among policymakers but often little attention to the details of the studies. It's increasingly important in these times to promote scientific literacy and critical thinking around how scientific findings are produced. For example, in order to make informed interpretations of neuroscience studies of cannabis and the developing brain, people need to understand key aspects of the methodological tools used (and their limits), the population samples, and the social and cultural contexts or biases involved in a given study.

We plan to keep tracking the most robust brain research as it emerges, and to cast a critical eye on it, analyzing its strengths and limitations. From here, we will be able to create accessible, accurate summaries so that the public can be well informed about what neuroscience can (or cannot) tell us. Our hope is that this can lead to more informed decision making about cannabis policy and use, as well as improve neuroscience literacy in general.

What other activities does the team engage in as part of the project? 
We have a commitment to young people's perspectives on these issues, and have a qualitative project planned about adolescents' perceptions and motivations around cannabis use and its risks. We are also planning to work with young people to develop a school outreach program. With everything we do, we take a multi-disciplinary perspective. Neuroscience is one part of the work, but there are a range of social issues to consider when studying cannabis use among adolescents. For example, neuroscience studies may suggest young people are vulnerable at certain times to the effects of cannabis, but it may not be the only useful evidence base for informing policy (e.g. on the age of access). We need to remember that while brain research as a source of evidence is highly appealing for many reasons,  there are a whole host of social and ethical issues involved in translating it to policy, and it may not always be the most appropriate evidence base for certain policy decisions. It's our hope that the kind of analysis and translation of emerging research on the CADB website will help clarify these issues.

In addition to research summaries, the CADB website includes links to further resources on cannabis research, collected press articles, FAQs and more. Stay up-to-date with the CADB's activities by subscribing to their newsletter.
June 17 2020