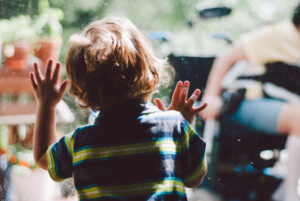 Scientists shed light on ARSACS a genetic disease affecting Quebecers in regions of Charlevoix and Saguenay-Lac Saint-Jean 
MONTREAL: Recent advances in understanding a neurodevelopmental and neurodegenerative genetic disease that has a higher incidence in Quebec will be discussed at a two-day international scientific symposium. The 3rd International Symposium on Autosomal Recessive Spastic Ataxia of Charlevoix-Saguenay (ARSACS) on November 12-13 is hosted by the Montreal Neurological Institute and Hospital -The Neuro. World experts in this disease will combine efforts in their search to uncover a treatment for ARSACS. The symposium is sponsored by the Fondation de l'ataxie de Charlevoix-Saguenay, and the multidisciplinary and multi-institutional CIHR Institute of Genetics New Emerging Team on ARSACS.

ARASCS is recognized as one of the most common recessive ataxia in the world, but, due to a founder effect, its highest prevalence is in the Quebec regions of Charlevoix and Saguenay-Lac Saint-Jean. The carrier rate there is 1:21 for a SACS mutation. This ataxia begins affecting coordination in infancy. ARSACS patients in their forties are usually confined to wheelchairs.

Last month, scientists at The Neuro published in Human Molecular Genetics a complete characterization of the first transgenic mice model of ARSACS, which, they showed, reveals many clinical and pathological features of the human disease. "The animal model displayed an abnormal gait with progressive motor, cerebellar and peripheral nerve dysfunctions highly reminiscent of ARSACS, and will aid in examining the pathophysiological basis of ARSACS" says Dr. Bernard Brais, co-director of The Neuro's Rare Neurological Disorders Group. "The data points to alterations in the neuro filament cytoskeleton and defects in mitochondrial dynamics as the underlying pathophysiological basis of ARSACS." Dr. Roxanne Larivière is first author on the paper. 

ARSACS FACTS
The large majority of ARSACS patients in Canada live in the Charlevoix-Saguenay region. More than 300 cases live in Quebec. ARSACS is recognized as probably the second most-common recessive ataxia after Friedreich's ataxia. 

ARSACS symptoms
Patients typically have a variety of mobility problems such as ataxia (inability to coordinate muscles), spasticity (involuntary muscle tensing) and muscle atrophy. Other symptoms include involuntary movement of the eyes; difficulty in speaking; physical deformity of the hands and feet; insensitivity or weakness in the arms and legs. On average patients start to use wheelchairs in their forties.  

ARSACS gene
The SACS gene is responsible for producing the sacsin protein, which can be found in many parts of the body including the brain, the skeletal muscles and in skin cells. It's believed that mutations of the SACS gene leads to the production of abnormally functioning sacsin. How abnormal sacsin disrupts body function is still unknown. If both parents carry a mutated copy of the recessive ARSACS gene and their child receives both copies, the child will develop ARSACS.

November 12, 2014