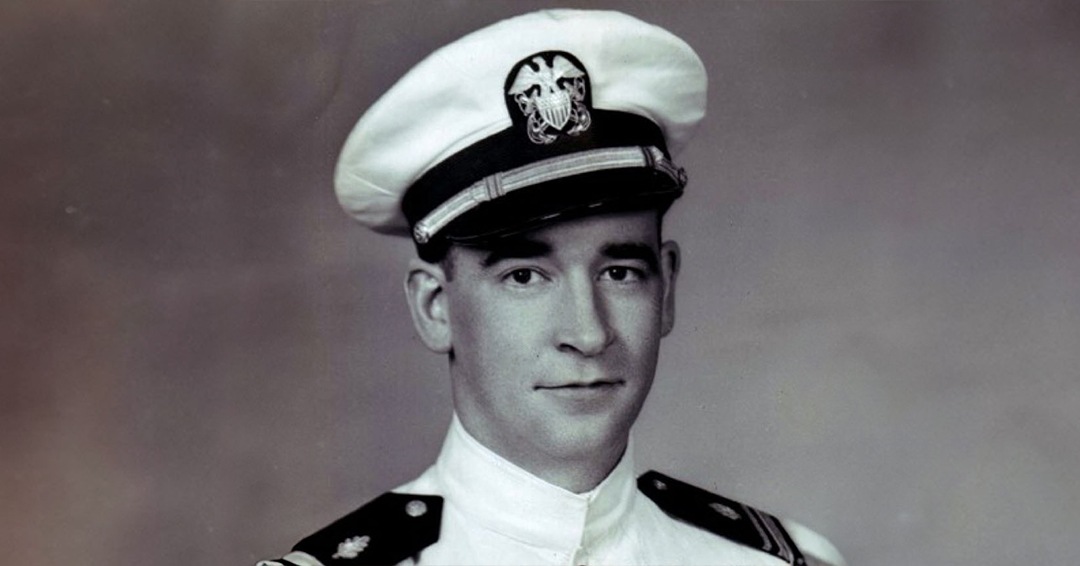 McGill alumnus was awarded Navy Cross posthumously and had a U.S. Navy ship named after him for "his courageous spirit of self-sacrifice"     
The legacy of McGill's Faculty of Medicine and Health Sciences is world renowned. Its contribution to research, teaching and practice over the decades has been honoured so many times with so many awards it would be an impossible task to identify all of them. However, the wartime courage and sacrifice of one medicine graduate 80 years ago is unique in the 200-year history of the Faculty and University.
Fay Begor arrived at McGill from his hometown of Moriah, New York in 1937 after graduating from Union College in Schenectady. While on a ski trip in the Laurentians, Begor met a local woman, Katherine Anne Savage. They were married in August 1940.  An outstanding student, he graduated with his MDCM from McGill in 1941, securing the Lieutenant-Governor's Medal. 
When the United States entered World War II in December 1941, the now Dr. Begor waited to complete his internship at the Montreal General Hospital before enlisting in the U.S. Navy in July 1942. Initially posted to U.S. mainland bases, his request for sea duty was approved and in April 1943, he was posted to the U.S. Marines as the medical officer for Tank Landing Craft Group 22. 
On September 4, 1943, this unit was involved in a beach landing of Australian soldiers near Lae, New Guinea (now Papua New Guinea). Fierce air and ground fire from Japanese forces resulted in many casualties. The wounded were brought to the landing craft anchored just offshore where Dr. Begor had set up a casualty treatment station. Despite the ship being under constant aerial attack Dr. Begor stayed at his post until the vessel was struck by a bomb. He was badly wounded and died five days later on September 9. He left behind his wife and a daughter, Anne, who was only 21 months old. 
His extraordinary courage and dedication earned Dr. Begor the Navy Cross and the singular honour of having a U.S. Navy ship named for him citing "his courageous spirit of self-sacrifice." The USS Begor was launched in May 1944 and commissioned in New Orleans in March 1945, both occasions attended by his widow, Katherine Begor. McGill created a brass plaque that was installed in the wardroom. The ship served in various capacities in the Navy until 1962. 
Follows in her father's footsteps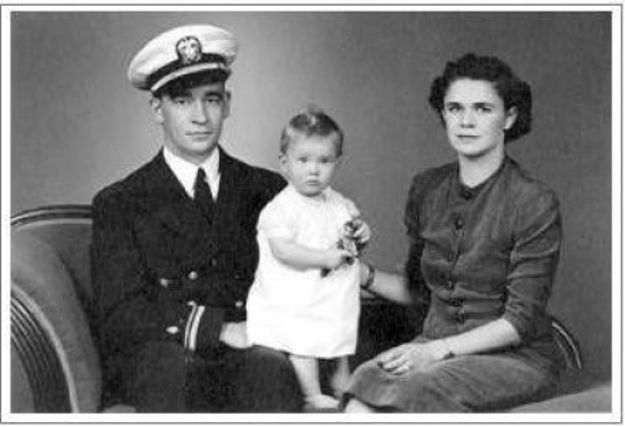 Dr. Begor's family remained in Montreal for many years. His wife, Katherine, who worked in the Royal Victoria Hospital research laboratories, lived in Montreal until 1992, and passed away in 1999 in Toronto. Their daughter followed in her father's footsteps and graduated from McGill with a BA in 1962, before completing her studies at Harvard University. Anne Lancashire, PhD, is Professor Emerita of English at the University of Toronto.  
Over 5,500 members of the McGill community served in the Second World War with 298 losing their lives in civilian and military service in many countries. Dr. Begor left behind enduring legacies in both countries. "We are richer for his memory and humble in the light of his example," wrote McGill Principal Cyril James in 1944.  In 1971, the Medicine Class of '41 donated a display case to the Osler Library of this History of Medicine to honour his sacrifice and and that of three other classmates.   
[The author wishes to acknowledge the assistance of Dr. Anne (Begor) Lancashire in completing this article]