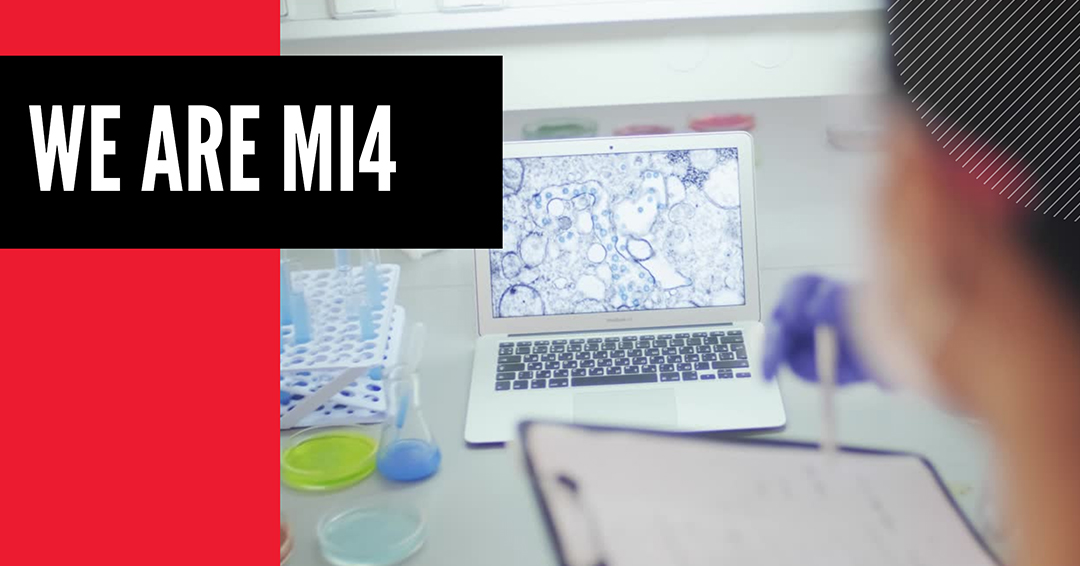 For centuries, infectious and immune diseases have represented one of the greatest threats to human health. Since 2018, the McGill Interdisciplinary Initiative in Infection and Immunity (MI4) has united over 250 researchers from a wide variety of backgrounds to focus on finding 21st-century solutions to these threats.
We Are MI4, a video initiative, highlights the diversity of work accomplished by MI4 researchers. Launched in November 2021, the series showcases the successes of MI4 investigators and celebrates how MI4 funding translates into research with impact.
"Our team of investigators has a stellar reputation internationally, so it's all that more important to recognize them at the local level. It's our onus to know who the MI4 stars are, here, in Montreal," says Marie Hudson, MD, MI4 co-director.
In episodes of five minutes or less, We Are MI4 gives carte blanche to MI4 investigators and lets them explain, in their own words, their research, outlining the impact of their work or explaining the inspiration behind their projects.
The first episodes of the series are now available online
In the inaugural video, Nicole Basta, PhD, MPhil, infectious disease epidemiologist, explains how she and her team developed the COVID-19 Vaccine Tracker with the help of MI4 funding. As of February 2022, there were more than six million users who visited the tracker.
As MI4 seeks to leverage the power of inter-disciplinary research in its fight against infections and immune threats, the second episode of the series features Lara Khoury, Ad. E., Associate professor at the Faculty of Law. She and her team scrutinized the complex legal repercussions of the COVID-19 pandemic, from the powers of government to the rights of citizens.
Upcoming episodes will be available throughout 2022 and will feature a variety of topics. Up next will be antimicrobial resistance. You can be notified of the arrival of new episodes by subscribing to MI4's YouTube account.