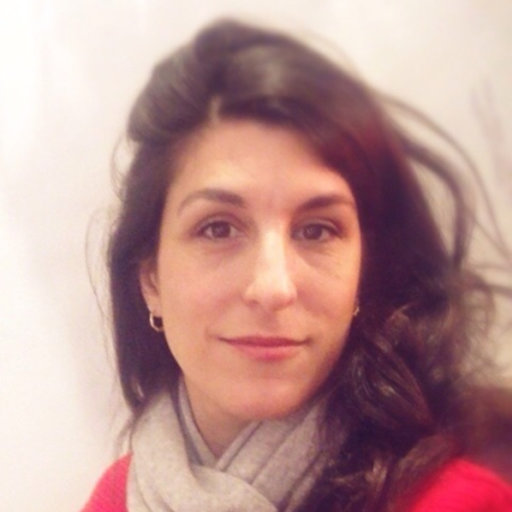 As part of our series of Q&As to mark International Day Against Homophobia, Biphobia and Transphobia, we speak with Assistant Professor Hiba Zafran
May 17 is International Day Against Homophobia, Biphobia and Transphobia. The day was created was created in 2004 to draw the attention to the violence and discrimination experienced by lesbian, gay, bisexual, transgender, intersex people and all other people with diverse sexual orientations, gender identities or expressions, and sex characteristics.
It also offers people an opportunity to reflect upon the importance of building more inclusive communities, including here at McGill.
"Having a more diverse and inclusive campus community means there is the potential for all to thrive at McGill," says Andrea Clegg, Equity Education Advisor, Gender Equity and 2SLGBTQ+ Education. "Having more diverse experiences actively represented on our campuses enhances and enriches the University's core activities of research, teaching, and service to the broader society."
"We need to continue to work towards building a campus environment where all students, staff, and faculty – including members of 2SLGBTQ+ communities – can reach their full potential. I don't think work in this area will ever be finished, and we also need to remain vigilant in ensuring that progress on 2SLGBTQ+ issues made thus far remains in place," says Clegg.
Series of Q&As
To mark the International Day Against Homophobia, Biphobia and Transphobia, the Reporter has prepared a series of Q&As with staff and faculty members of McGill's 2SLGBTQ+ community. We asked them about everything from their personal experiences as students – and later staff and faculty – who identify as 2SLGBTQ+, to the efforts McGill is making to support 2SLGBTQ+ people, to how instructors can make their classrooms more inclusive.
"Building an inclusive campus community means marking internationally recognized days of significance that honour the experiences of diverse social groups that have faced adversity in higher education contexts. These commemorative efforts must centre the voices and experiences of McGillians who are members of those communities," says Angela Campbell, Associate Provost (Equity and Academic Policies).
"For that reason, I am so pleased that colleagues who are members of our 2SLGBTQ+ community at McGill have agreed to share their perspectives as we mark the International Day against Homophobia, Transphobia, and Biphobia 2022. Their insights show that, while McGill is making strides in relation in relation to advancing EDI, we still have much important work left to do."
Hiba Zafran
Hiba Zafran, PhD., (she/her) is an occupational therapist-psychotherapist who works with queer, trans* and racialized emerging adults in her private practice. Academically she is involved in Indigenous health curriculum development both in the Faculty of Medicine and Health Sciences and in the occupational therapy (OT) program of McGill University.
Zafran's equity-focused commitments at McGill include establishing and chairing the OT Program's  Reconfiguring for Equity, Praxis, Accountability, Inclusion and Reconciliation (REPAIR) workgroup and chairing McGill's Joint Board Senate Equity, Diversity and Inclusion subcommittee on queer people.
Nationally, Zafran was a member of the CORECOM advisory group on Indigenous engagement in developing the new OT competencies (2021). She co-chairs the Canadian Association of Occupational Therapists' new Justice, Equity, Diversity and Inclusion practice network and is participating in the workgroup developing a national OT joint position statement on equity and accountability. 
Why is it important to celebrate Queer identities in our universities and in the academy? 
Queerness is already part of the fabric, history and daily reality of McGill – and has been for ages. Queerness is part of the innovation and excellence that is already here, it just has historically been invisible, and more so – silenced and marginalized.
For those who are willing and able to share, we need to hear and celebrate their stories – now, the past, and especially their vision for the future.
Queerness is a political identity, a sexual orientation, a gender expression – and, queerness is also an embodied analytic lens through which the taken-for-granted world around us is questioned, socially constructed artificial binaries and boundaries are challenged and removed.
This doesn't just benefit 2SLGBTQIA+ communities, it makes the world more freeing and inclusive for all of us and certainly makes for innovative research and progress in all spheres. For a sampling of what that might look like, I recommend attending the first ever Out Loud: The Queer Voices in Research Symposium, sponsored by the Equity Office, Graduate Engineering Equity Committee, Prism, Queer Grad Club, Mac Women+ in Science, and the Subcommittee on Queer People. It takes place on June 3.
What are some of the ways in which the McGill community is promoting EDI, especially in relation to 2SLGBTQ+ inclusion?
The question of true (or preferred) first names in our IT systems has been an SQP project for a decade now. It is a huge and complex dossier given McGill's electronic systems.
With the 2021 ruling of the Centre for Gender Advocacy vs. Attorney General of Quebec, the Equity Team worked with IT to create a designated team to change IT systems and facilitate student rights to have their documents at McGill reflect their true names. I used to get an email every month from a distraught student who had been deadnamed in class and didn't know where to go. Since summer 2021 I have not received one email. I take that as an improvement.
I teach in the Faculty of Medicine and Health Sciences – the largest at McGill – and I want to mention the incredible work that both the office of Social Accountability and Community Engagement and the WELL Office are doing for the queer community.
For the first time, equity-denied faculty, staff and learners have a specific and safer place to go; we have diversity data that is collected regularly with specific details; and students have closed spaces that are tailored to amplify their voices and build community.
The Wellness Hub has also been engaged with multiple stakeholders for over three years now to provide gender-affirming care. The websites may not yet be updated to reflect the behind the scenes, and thousands of hours of work, professional development and planned changes have taken place in conversations with trans and non-binary students.
The Equity team's support of the institutionalization of Queer History Month at Senate in May 2021 is a landmark event. Not only is McGill the first to have a QHM, this is now a sustainable and formally legitimate series in McGill culture (and budget!).
What still needs to be done?
Passing is still a concern for many faculty in relation to promotions; their own safety in classrooms if they are out (especially if also racialized or disabled); and/or their queer family-making and lives.
The stories I hear in my role vary greatly across departments and absolutely hinge on leadership. A director can either foster a supportive climate (which in my case is why I chose to be out and do this work), but a director and faculty member with power can also close doors in subtle and not so subtle ways – I've heard those stories too.
We need to get better and be more detailed with how we collect employment equity data and exit interviews, and focus on the qualitative experience of navigating academia, putting in a complaint, and deciding to leave. We need intersectional analyses that are context specific. This is all underground right now, and so it appears that everything is fine, when it is not in some departments.
Like other historically excluded groups, 2SLGBTQIA+ faculty may be engaged in more 'service' work that aligns with queer advocacy, or simply mentoring queer learners. I support students well beyond my assigned academic advisor list, and even beyond my own program, as queer-identifying learners seek me out. And again, this is intersectional – racialized queer learners especially come to me. And I cannot close my door. It's helpful to have more resources for them to access, and, in a pandemic where homelessness is a risk for some if they come out to their families, that support is essential and at times, lifesaving.
What about in terms of the classroom? What needs to be done to make them more inclusive?
In terms of teaching, we have a long way to go to support both 2SLGBTQIA+ faculty and in making classrooms more inclusive. I'll give two contrasting examples:
The evidence against the validity of course evaluations is clear, especially for faculty from equity groups. If I shared some of the feedback that queer faculty get on their evaluations for simply being themselves, it can be ghastly. Beyond the emotional impact, these are tools that the institution uses to gauge merit and promotions. If we had medications with the same level of data for invalidity, we would never allow doctors to use them, and yet with course evaluations, we trudge along.
All learners have a right to a classroom that may not always be comfortable, but certainly does not harm them. This comment goes for all disciplines and contexts: where is the representation and questioning of the gender binary in the curriculum? In research projects? In sources of knowledge? Faculty understanding and acceptance in their everyday classroom interactions? Faculty ability to manage tense moments in the classroom?  I think there is a baseline minimum equity development that all faculty should engage in, and I look forward to the Equity team and TLS continuing to expand this.