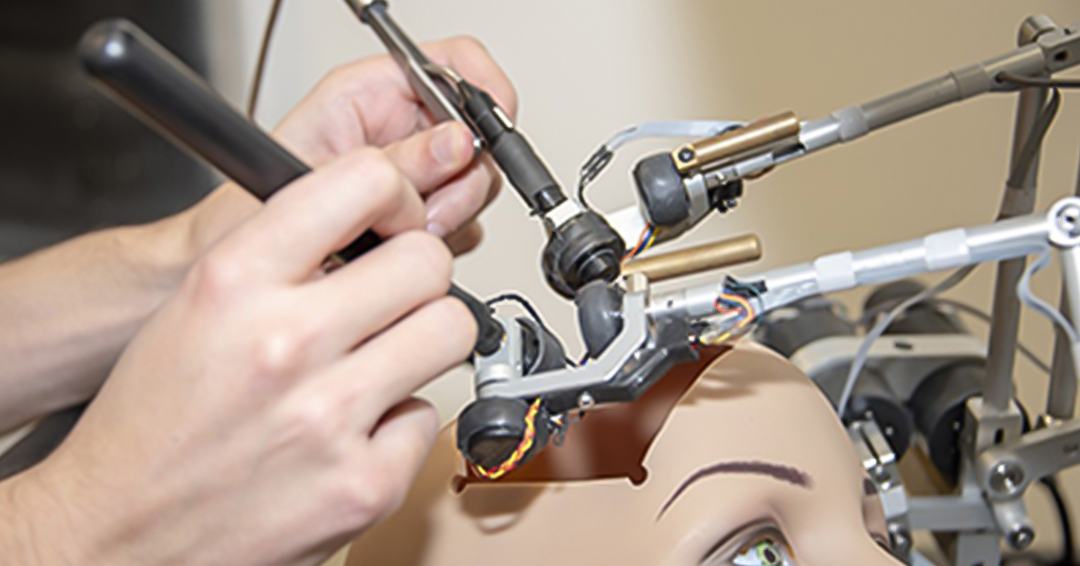 AI-assisted training makes brain surgery safer
Technology being developed at The Neuro aims to revolutionize how brain surgery is taught around the world.
A team led by Dr. Rolando Del Maestro, director of the Neurosurgical Simulation and Artificial Intelligence Learning Centre, is working on perfecting an advanced AI-assisted virtual neurosurgical simulator.
Simulators are used to train pilots and maintain their skills. "There is no way in the next few years that medical students going into neurosurgery will operate on humans without first being trained on simulators," says Dr. Del Maestro.
During simulations, tiny motors inside the handles of the surgical instrument create resistance so users can feel the density of a virtual tumour compared to normal brain tissue. "You can get information with a simulator that you'd never get simply by watching a person operate. The data can outline all the multiple forces that the individual applied during the complete operation — every single force applied by every instrument during every part of the operation. We call this the surgical force fingerprint."
The simulator has important applications for training and testing aspiring neurosurgeons. It evaluates skill and gives tailored feedback on how to improve operative performance. The algorithm can correctly determine whether the surgeon is an expert, a beginner, or somewhere in between 90 per cent of the time, according to a study published in the open-source Journal of the American Medical Association.
Montreal neurosurgical residents and researchers have used the simulator for the last decade, although it's not yet integrated into the broader curriculum. "The more skillful and confident the surgeon, the better outcome for the patient," Dr. Del Maestro said. "What we're really trying to do is make people better."
To know more about the transformation of the surgery over the last 25 years, please read this article.