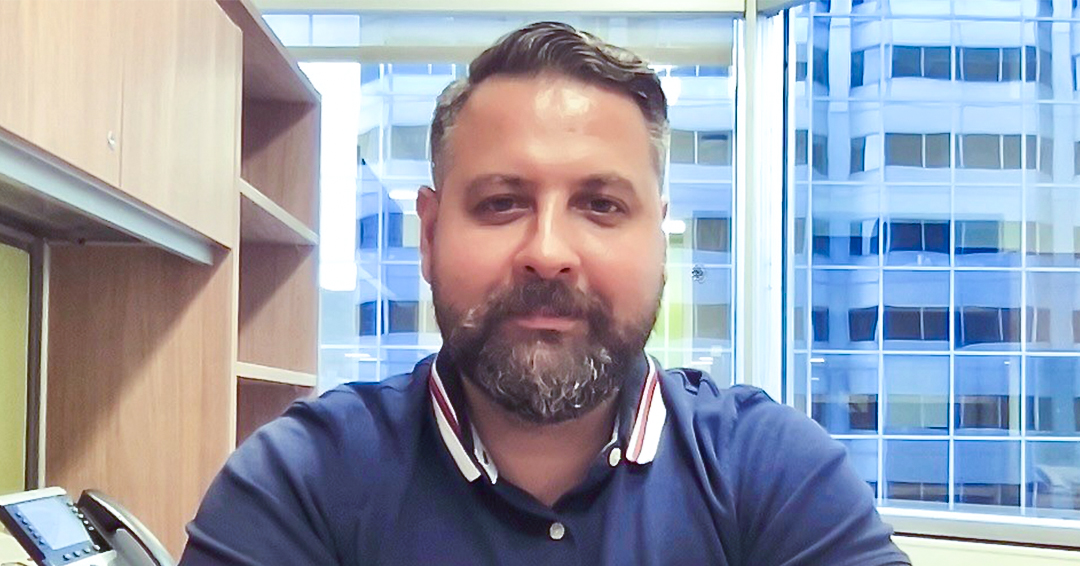 Some 200 volunteers – psychologists, psychotherapists, social workers, counsellors, psychiatrists, and nurses – have been seeing 60 refugees since the beginning of October
Even though Ukrainian refugees arriving in Montreal have escaped their war-torn country, many still face considerable challenges – not the least of which are mental health issues.
"Refugees in war experience enormous amounts of psychological trauma that impacts their acculturation outcomes negatively," says Nate Fuks, PhD, and Director of McGill's The Professor Virginia I. Douglas Centre for Clinical Psychology. "Often it prevents them from adjusting well in a new country."
Fuks, himself a native of Kharkiv, Ukraine, is spearheading a unique initiative that provides free mental health services to Ukrainian refugees.
Some 200 volunteers – psychologists, psychotherapists, social workers, counsellors, psychiatrists, and nurses – began seeing 60 refugees at the beginning of October. The sessions will run a minimum of 12 weeks. "We are working mostly with women and children, because most men aren't allowed to leave the country," says Fuks.
"No two cases are the same, but the issues we are dealing with include everything from post-traumatic stress or complex trauma, to navigating their new life in Canada," says Fuks. "We're helping people deal with nightmares or flashbacks; depression; anxiety, obsessive thoughts, and grieving the loss of people and the loss of the land. And now that they are here, we are working with them to find their place in this society and what to plot a course for their future."
Therapy directed toward children
Fuks says organizers worked hard to recruit therapists specializing in working with children. "Because children experience trauma differently, they require different forms of therapy," he says.
For example, art therapists allow children to express themselves by drawing pictures, by acting out their feelings, or by creating something collectively – an important focus of the therapy.
"Our initiative focuses a lot on connecting people and community building because that's one of the main interventions to deal with trauma," says Fuks.
A lot planning has been done to pair activities so that both children and parents can benefit. While children undergo art therapy sessions, parents have access to tai chi or trauma-informed yoga. "It gives people the chance to disconnect," says Fuks.
Interpreters needed
Most of the refugees don't speak English or French, so mental health specialists work in tandem with interpreters. Because of the disturbing nature of many of the refugees' experiences, interpreters may experience "vicarious trauma," says Fuks. To counter that, interpreters have access to a special support group specifically organized for them.
Unfortunately, there is a shortage of interpreters at present. "We are trying to raise funds so that we can pay professional interpreters because, at the moment, we have more therapists than interpreters," says Fuks, pointing to a McGill crowdfunding page where people can donate to the initiative.
Community commitment
To prepare for their work, the volunteer mental health workers were provided free training on the assessment, causes, symptoms, and effects of trauma. They were also introduced to cutting-edge evidence-based approaches to working with trauma. As well, they took part in cultural and linguistic competencies workshops and will be offered peer supervision groups to prepare and support them in their work. In total, there was over 30 hours of training in eight modules and one full day. It was, says Fuks, a major commitment.
"People did it in September, one of the busiest months in academia – twice a week, Tuesdays and Thursdays for four weeks and a full Saturday," says Fuks. "It's a lot to ask, so this is huge. We are really appreciative of this incredible response. People are so motivated."
Invaluable training
But, Fuks says, the volunteers are also gaining from the experience. "People feel empowered, because the training was quite comprehensive," he says.
Some of the volunteers are McGill graduate students in clinical programs. Having received the extensive trauma-focused training in September, they are now seeing clients under the supervision of licensed professionals, who review their work and give them feedback.
"The training the graduate students received is invaluable," says Fuks, "and they are doing supervised trauma work as well. It is quite a unique skill set, and one that is very needed."
Standing in solidarity
Fuks says the project was his way of "coping with the situation."
Like the rest of the world, he watched helplessly as his home town was bombed relentlessly in the early days of the Russian invasion. His university was destroyed and rocket attacks almost hit his family's home. Unable to convince them to leave Ukraine, Fuks was able to relocate them in the western part of the country.
"It has been horrific. The first couple of weeks I was in shock," he says. "But I decided to find something where I could make a positive contribution. I've been channeling all of that horror and fear and grief and everything else into just making this happen – and it helps."
"Everybody has been extremely supportive and extremely involved," says Fuks. "People have dedicated time. People have come up with ideas. The support I've received is incredible – from my colleagues and graduate students in the Department of Psychology, and from the broader community. We have built an amazing team.  To see people standing in solidarity with the people of Ukraine is very inspiring. It feels good knowing we are doing our part."
Learn more about how you can help with the crowdfunding efforts.