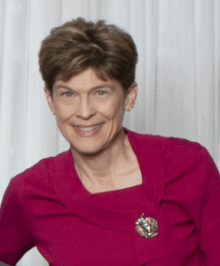 Selected each year by the graduating medical class at McGill University, the Osler Award for Teaching Excellence recognizes an extraordinary educator who made a lasting impact on the cohort over the course of their four years of medical school. For the Class of 2020, rather than selecting one recipient, they elected to honour two co-recipients, Dr. Claire LeBlanc and Dr. Stuart Lubarsky.
"I am very honoured to have been chosen by the senior medical students to receive the 2020 Osler Award," says Dr. LeBlanc, who is an Associate Professor in the Faculty of Medicine's Department of Pediatrics and Head of Pediatric Rheumatology at the Montreal Children's Hospital. "As an academic pediatric rheumatologist and sport medicine physician, I am privileged to pass on my knowledge through postgraduate and undergraduate teaching."

For the past six years Dr. LeBlanc has been the INDS 118 block leader, which she says allows her to share her passion for her field and her dedication to improving the health of children affected with arthritis. "Seeing the joy in a student's eyes as they gain an understanding of musculoskeletal medicine is my 'joie de vivre'," she says. "I can only hope that I have kindled a similar passion in these students to become future leaders in this field."

It certainly had that effect on Dr. Kimberly Wong, the President of the Class of 2020, who will begin her residency in Pediatrics at the Montreal Children's Hospital next week. "Dr. LeBlanc's energy and passion for teaching has impacted our class greatly," she notes. "Three years after the end of Block H, we smile when we hear her voice around the corner at the Montreal Children's Hospital. Every hour spent with Dr. LeBlanc is a lesson, but never limited to anatomy or pathophysiology – always the joy of lifelong learning and translating clinical thinking into every space."

An Associate Professor of Neurology and Health Sciences Education, Dr. Lubarsky is also the Co-Director of the Foundations in Medical and Health Sciences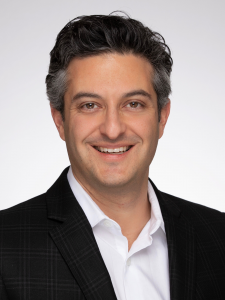 Education Elective at the Institute of Health Sciences Education. He has been a constant presence for the Class of 2020.

"Dr. Lubarsky has been a part of our MDCM degree from beginning to end and his love for medical education has been apparent since day 1," says Dr. Wong. "He is a true role model for aspiring clinician-teachers, adapting to our needs for every context and level of learning. Even during Zoom teachings, we left with a sense of 'wanting to be like him when we grew up.' His influence will stick with us as we transition to our new role as residents on July 1st!"

For his part, Dr. Lubarsky is thankful for the recognition from the students while cognisant of the unique circumstances the new graduates have found themselves in these past few months – and their resolve in the face of uncertain times. "I am deeply appreciative of the honour of being named one of this year's Osler Award recipients," says Dr. Lubarsky. "I am grateful to the Faculty of Medicine, to the Department of Neurology and Neurosurgery, and in particular to the Institute of Health Sciences Education at McGill, for providing me with such supportive communities of practice in which to develop my career as a clinician-educator. Above all, I feel privileged to have been selected for this award by the students themselves, for whom I continually strive to be innovative and scholarly in my teaching practices. Their resilience in the face of this year's challenges is nothing short of inspirational; we, their teachers, have as much to learn from them as they do from us."

Congratulations Dr. LeBlanc and Dr. Lubarsky!

June 22, 2020