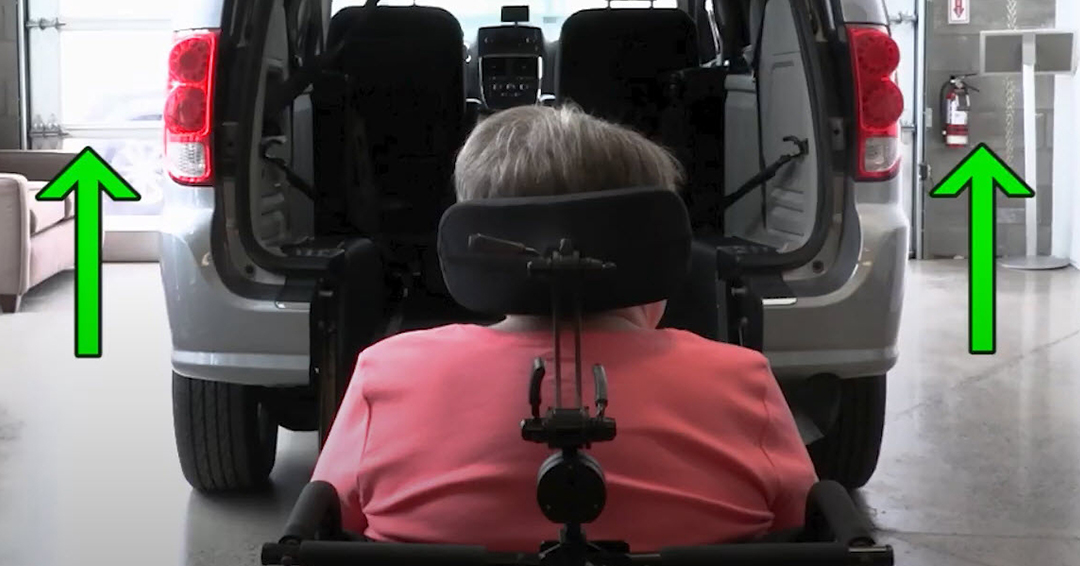 Instructional Videos Created for Clients, Caregivers, and Clinicians to Safely Secure Wheelchair Users
For wheelchair users to be able to get around the community and participate in their daily activities, specialized wheelchair transportation vehicles and services are required.
A Montreal study conducted in 2017 revealed that only 68% of the passengers' wheelchairs were securely strapped to the vehicle, of those, only 46% had correct lap belt position, and only 2% had a shoulder belt properly in place. These statistics clearly illustrate that a wheelchair user would be at a higher risk of injury in the event of an accident. Despite repeated findings over the years showing that wheelchair users with disabilities are frequently transported in unsafe conditions, the problem persists.
The responsibility for safely securing both the wheelchair and the user for transportation purposes falls on the family members, caregivers, taxi drivers, and adapted transport drivers. Consultations with clinicians who work in the driving rehabilitation sector revealed that this crucial task would be accomplished correctly and safely more often if these persons were better educated on several important steps in the securing process. A simple and accessible educational tool such as a video would also be a welcome addition as a clinical resource.
To meet this need for education, Occupational Therapy (OT) Professional Masters students, Julie Girouard, Julia Norton-Gartner, Laura Tinmouth and Jenna Welik, developed a tool under the supervision of Isabelle Gélinas, erg., PhD, and Minh-Thy Truong, erg., an occupational therapist in the Driving Evaluation and Vehicle Adaptation Program at the Layton-Lethbridge-Mackay Rehabilitation Centre of CIUSSS West-Central Montreal. The choice of creating videos was made, as this format has been shown to be effective in increasing knowledge among persons in wheelchairs as well as their caregivers. The team created educational videos in English and in French on how a person can travel safely while seated in a wheelchair.
The videos, filmed at Savaria, a company specializing in adaptive products and vehicles, demonstrate the optimal procedure of securing the wheelchair of a user, in both side- and rear-entry adapted vans. Ensuring the videos were based on the most recent evidence, the students drew on the safety guidelines established by the University of Michigan Transportation Research Institute. The easy-to-follow steps in the videos include on-screen helpful tips and clear instructions for the caregiver or driver of the vehicle.
The response from family caregivers and clinicians has been overwhelmingly positive and the students' efforts have been recognized nationally. Earlier this year, they received the 2021 Canadian Occupational Therapy Foundation Future Scholar Award, presented to students within the Professional OT Program who complete projects that have the potential to inspire major research projects.
Recently, the group of students was invited to present their project at the Association for Driver Rehabilitation Specialists (ADED) Ontario Chapter meeting for occupational therapists and driver rehabilitation specialists, where they were praised for the presentation and the project's contributions to the knowledge base of caregivers, drivers, and clinicians.
Traveling Safely While Seated in a Wheelchair Instructional Video (English)
Voyager en securite en demeurant assis dans un fauteuil roulant/ Video (French)