The opioid pain-reliever tramadol appears to be associated with an increased risk of hospitalization for hypoglycemia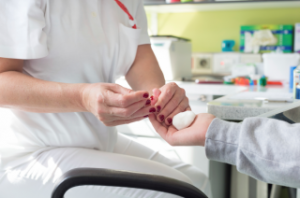 The opioid pain-reliever tramadol appears to be associated with an increased risk of hospitalization for hypoglycemia, a potentially fatal condition caused by low blood sugar, according to a report published online by 
JAMA Internal Medicine
.
Tramadol hydrochloride is a weak opioid whose use has increased steadily worldwide. However, concerns have been raised about the drug and an increased risk for hypoglycemia.

Because of increasing use of the doctor-prescribed pain reliever, researchers at McGill University and the Lady Davis Institute at the Jewish General Hospital in Montreal examined whether tramadol, compared with codeine, was associated with an increased risk of hypoglycemia severe enough to send patients to the hospital.

The authors, including Dr. Samy Suissa and Dr. Laurent Azoulay, analyzed a database of all patients newly treated with tramadol or codeine for non-cancer pain between 1998 and 2012 using information from the United Kingdom. The study included 334,034 patients (28,100 new users of tramadol and 305,924 new users of codeine), of whom 1,105 were hospitalized for hypoglycemia during an average follow-up of five years (112 of the cases were fatal).

Study results indicate that compared with codeine, tramadol was associated with an over two-fold increased risk of hospitalization for hypoglycemia, especially in the first 30 days the pain reliever was used.

"Although rare, tramadol-induced hypoglycemia is a potentially fatal adverse event. The clinical significance of these novel findings requires additional investigation," the study concludes.

Related coverage
CTV News
December 9, 2014