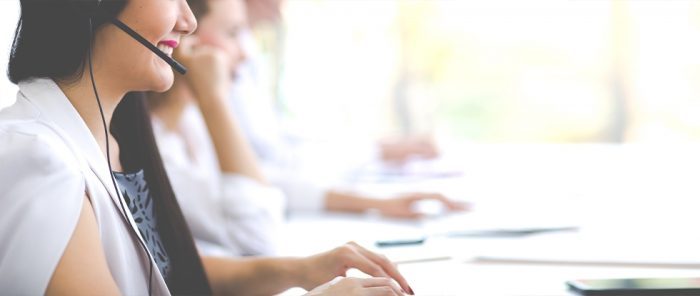 By Philip Fine 

As Quebec tries to tamp down its daily infection numbers—and without a COVID-19 vaccine for the general population on the horizon—contact tracing has become ever more important in the fight to rein in the pandemic. In an effort to ensure that contract tracers have the appropriate tools, McGill's School of Population and Global Health is teaming up with Quebec's public health agency to help expand trainings that are used by public health departments across the province. Two McGill professors are now in the process of revising these materials, which will help those who talk to individuals who have tested positive for COVID, and people in their entourage, to help them effectively contain the spread of the virus.

Anne Andermann, BSc'94, MDCM'02, Associate Professor, Dept. of Family Medicine, and Joseph Cox, MSc'98, Associate Professor, Dept. of Epidemiology, Biostatistics and Occupational Health, with the help of coordinator Simone Martineau, BA'19, are creating additional training manuals for the province's contact tracers. Funded by the Trottier Family Foundation and overseen by the Institut national de santé publique du Québec (INSPQ), the project is tailoring material to be better adapted to support the province's various populations, including harder to reach groups such as persons with cultural or linguistic barriers or who are experiencing homelessness.

Andermann knows the importance of contact tracing and what a difference each phone call can make.
"Each case is a new outbreak waiting to happen," says the medical specialist at the Cree Board of Health and Social Services of James Bay.
While the area her public health department serves is remote, covering 18,000 people and stretching over a territory two-thirds the size of France, she says logistical support from the region has been "phenomenal" for contact tracers. The James Bay region saw no community transmission during the first wave and has only had a total of 14 imported cases since March. "We'll try to keep it that way through the second wave."

She says for contact tracers serving remote populations, cooperation between local communities and public health officials has been key in keeping COVID away. Conversely, some of the communities hardest hit by COVID have been low-income communities, including newly arrived immigrants and asylum seekers in large cities. One of the many things she says they have to keep in mind when putting together their materials is having contact tracers be aware that some people might not have proper housing to self-isolate, there may be language barriers, or other logistical, cultural or psychosocial factors that need to be considered.

For Cox, who works out of the Prevention and Control of Infectious Diseases Sector, Regional Department of Public Health, CIUSSS-Centre-Sud-de-l'Île-de-Montréal, the higher number of COVID infections in Montreal means more difficulty in tracing cases and many more contact tracers. "This is where you see the utility of having a training module for people that perhaps don't have experience as health professionals and are going to take on this work."

Together, Cox and Andermann are adapting open-source material from Johns Hopkins University for the different realities of the Quebec context. Andermann says that during the first wave many health care leaders in the US saw that building a robust contact tracing workforce was vital. "They recognized that to get themselves out of lockdown and to get control over this runaway train, they were going to need an army of contact tracers," she said, adding that this led to universities like Johns Hopkins putting together a large number of high-quality training materials. "Similarly, we also need to scale up the number of people working on contact tracing here in Quebec too. There's a lot of already good training materials that exists, that can be complemented by what's been developed elsewhere, and you don't want to reinvent the wheel on all the work that's been done, since rapid response is key."

The two, who expect to have some of the materials approved and complete by November and December, say the work will be written in plain language to be accessible to those who do not have a background in epidemiology and public health. They say they are improving on the excellent work that's already been done by the INSPQ, which had to very quickly put together materials to train contact tracers in the spring. They hope it will help create safe spaces for disclosure and develop relationships of trust with those whom the tracers are calling.

As Cox explains, this work provides an opportunity to meet the enthusiasm to help that he's been seeing with a solid set of training materials: "With so many wanting to be a part of the action to help control the spread of COVID-19, a lot of people have applied to become contact tracers. The idea is to assure that everybody has an approach that is standardized. Each time you make the call, you have an opportunity to do an important public health intervention, and you want people equipped to be as effective at doing that as possible."
October 27 2020