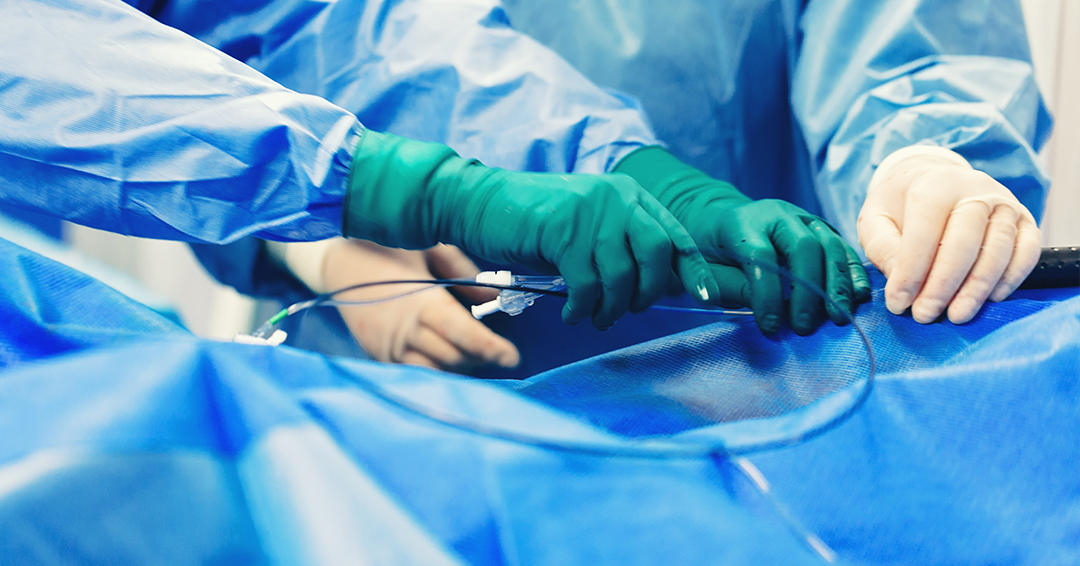 In June 2021, Dr. Hellmuth (Ricky) Muller Moran completed his Master's of Science in Experimental Surgery degree at McGill University, which included a research simulation fellowship at the Steinberg Centre for Simulation and Interactive Learning.
During his studies, he worked with colleagues to develop a curriculum that would allow cardiac surgery residents to perform new transcatheter procedures as part of their residency training.
What are transcatheter procedures, you may ask?  Dr. Muller Moran explains:
"For some patients with aortic valve problems, open-heart surgery may be considered too risky or too invasive. In those cases, Transcatheter Aortic Valve Implantation (TAVI) can be performed. This procedure allows an aortic valve to be implanted using a long, narrow tube called a catheter. Usually the catheter is inserted in a large blood vessel in the patient's groin or through a small incision in the chest. These are fairly new and potentially high-risk procedures. This project would minimize potential harm to the patient and ensure that future cardiac surgeons acquire the necessary skills and knowledge to carry out these lifesaving procedures during their residency training.
The Steinberg Centre is the ideal place to take on this type of project as it offers the expertise, resources and technology needed to plan, test and perfect these modules. I hope that my project will improve the training of cardiac surgeons across our country and consequently, the care of Canadians with heart disease who require transcatheter treatment."
"Health care technology is rapidly evolving, and both trainees and practicing surgeons need to be able to provide the latest technology in a safe and efficient manner. Dr. Muller Moran's research lays the groundwork to be able to train the next generation of cardiac surgeons to offer these advanced and minimally invasive techniques to patients," explains cardiothoracic surgeon Dr. Kevin Lachapelle, Professor and Vice-Chair Surgery (Education) in the Faculty of Medicine and Health Sciences at McGill University.
To learn more, we invite you to read A scoping review to identify competencies for transcatheter cardiovascular procedures, published in The Journal of Cardiovascular and Thoracic Surgery
by Dr. Muller Moran and colleagues.