Panelists to shed light on Developmental Language Disorder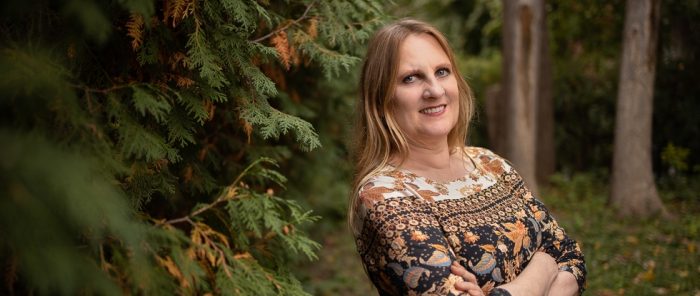 By Michelle Pucci

In your average classroom, two out of 30 children and teens struggle with a condition you've never heard of—developmental language disorder.

On Monday, Oct. 26, McGill's School of Communication Sciences and Disorders is hosting a panel discussion with international experts on DLD to raise awareness about this hidden disorder.

People are more likely to know what autism is than a language disorder, even though DLD is 20 times more common than autism, according to McGill University Professor Elin Thordardottir. Her most recent co-authored study[1] will soon be published in the Journal of Communication Disorders.

The findings show 90 per cent of people surveyed had heard of autism, but only about 60 per cent had heard of DLD.

"If people knew DLD as well as they know autism, that would change some things," said Thordardottir. Parents of children with autism have organized more and more in recent years to advocate for more services: "When do you see parents of kids with DLD doing that? They don't, because they don't know of each other.

"That is the point of all this, get everyone thinking about this big group of kids, because we can help them," she said.

Thordardottir's study was conducted as part of a collaboration between scientists in 18 countries and funded by the European Union. From 2015 to 2019, a network of researchers led by her and Newcastle University Professor James Law looked at how to improve services for the estimated 6 million young people in Europe growing up with language impairments.

Thordardottir and Law will be sitting on the Oct. 26 panel with Professor Sue Roulstone from the University of Western England.

Trouble in and out of the classroom
The first words spoken by a child are cherished. Words that come after are dutifully observed by worried parents: "Is my child learning enough words for their age? Are they falling behind?"

Difficulty making friends or understanding jokes, having a hard time in school and low self-esteem are some of the consequences when DLD goes undiagnosed.

DLD starts in the developmental period, which ends at age 18. "It is a language impairment that occurs in childhood, very often for no apparent reason," said Thordardottir.

A child with DLD has greater trouble expressing themselves and may not respond the way you expect when spoken to, or they may speak in shorter or less complex sentences than expected for their age.

In the classroom this can pose problems for academic success.

"Quite often teachers see a child as misbehaving, and don't think, 'have they understood what we've asked them to do?'" Law said. "They just assume they are like the rest of the children and they understand everything."

Children are treated as though they are intellectually challenged, or even deaf. In reality, a child with DLD might zone out because they don't know key words used in the lesson. This prevents them from doing what their teacher expects and keeping up with their classmates.

In history and science class, vocabulary is often difficult for anyone to grasp. Words like "feudalism" or "ecosystem" are hard to explain or visualize, and unless a student understands their meaning, these words become barriers to learning. This is why DLD is often confused with learning or reading disability.

Law, who specializes in large population studies, says social gradients or determinants of health are also relevant for identifying DLD. Children that come from lower-income families, or attend schools in under-resourced neighbourhoods, may face a number of difficulties in the classroom that go undiagnosed. DLD becomes less apparent to a teacher of a large class, or a parent struggling to make ends meet.

"The issue of social gradient is important for me," said Law. "Therapists see the people in front of them, whoever turns up, and they don't think of all the ones who don't turn up."

Children with DLD often have it in adolescence and even young adulthood. Researchers say DLD looks different when people get older. It can affect social relations, emotional health, self-esteem, and anxiety.

Studies have looked at whether people with DLD are independent when they grow up, such as having a driver's licence, or working part-time while at school, and the results are variable. DLD is associated with higher drop-out rates, or even higher rates of incarceration.

"If they're with their mom or dad, [children with DLD] don't feel like they have a disorder," Roulstone said. The schoolyard is different. "They get teased a lot, that makes it harder for them to make friends."

Still, children don't like being singled out for having a disorder and would rather focus on what they enjoy and are good at. This can be favourite sports, art, or aspirations.

"The focus for me has shifted," said Roulstone, who worked as a clinician for two decades before becoming a researcher. "We learn to talk in order to communicate, to make friends, to have a life. Sometimes you get so focused on the nitty-gritty of language, and learning the next batch of words, that you lose that bigger perspective."

What's in a name?
Dating back to the early 1900s, problems with speech or language were treated as accessory to some "other" disorder. Now it is understood to be a standalone condition. "We knew of children who had cognitive deficits, and who didn't speak," said Thordardottir. "But we didn't realize you could have children who, without there being really any other significant difficulties, do not learn their native language well."

Until recently, there was no agreement on what the name of this disorder should be, which is one reason most people have never heard of DLD. It was called "specific language impairment," or "primary language impairment," or "language learning disorder," depending on which professional was diagnosing the child.

Only recently were speech pathologists, psychologists, and other specialists consulted on using a single name: DLD. This consensus-building study (known as the Delphi method) sought to reach an agreement about what to call these disorders—while also raising awareness about what we now call DLD and the harms of inconsistent diagnoses. "Confusion regarding criteria and terminology has been detrimental to clinical practice and to research," the authors found.[2]

Since the study was published in 2017, groups like RADLD in the UK have been advocating for more awareness of DLD. In Quebec, the Ordre des orthophonistes et audiologistes du Québec (OOAQ) has worked to update terminology to keep up with international standards. Thordardottir says the province adopts restrictive criteria for diagnosing language impairments, which are not always in line with international definitions and make it harder for kids and young people with moderate DLD to access language therapy.

The cause of DLD is unknown. Some researchers are looking at genes that may hint at language difficulties, but the answer is likely far more complicated. The prognosis, however, is straightforward. Kids with help from speech and language specialists can keep up with their school curriculum and adapt in social interactions.

Roulstone and Law are teamed up on a Public Health England project that will lead to better tools and guidelines for nurses identifying language disorders during check-ups. "It's still one of those areas of developmental disorders that is poorly understood. People still think a child will grow out of it," Roulstone said. "Parents still have that battle to get people to appreciate the impact of a communication disorder on the family and child."

"We're trying to make this information more accessible," Thordardottir said.

Speaking Up: An exploration of Developmental Language Disorder, a hidden disorder with a big impact
October 26, 2020

12 p.m. to 1 p.m. EDT

Register at http://www.alumni.mcgill.ca/events/SpeakingUp
---
[1]
 Elin Thordardottir, Topbas, S. & Working Group 3 of Cost Action IS1406 (in press). How aware is the public of the existence, characteristics and causes of language impairment in childhood and where have they heard about it? A European survey. 
Journal of Communication Disorders
[2]
 Bishop, D. V., Snowling, M. J., Thompson, P. A., Greenhalgh, T., & CATALISE consortium. (2016). CATALISE: A Multinational and Multidisciplinary Delphi Consensus Study. Identifying Language Impairments in Children. 
Plos One,
11
(7). doi:10.1371/journal.pone.0158753
Bishop, D. V., Snowling, M. J., Thompson, P. A., Greenhalgh, T., & CATALISE consortium. (2017). Phase 2 of CATALISE: A multinational and multidisciplinary Delphi consensus study of problems with language development: Terminology. Journal of Child Psychology and Psychiatry, 58(10), 1068-1080. doi:10.1111/jcpp.12721