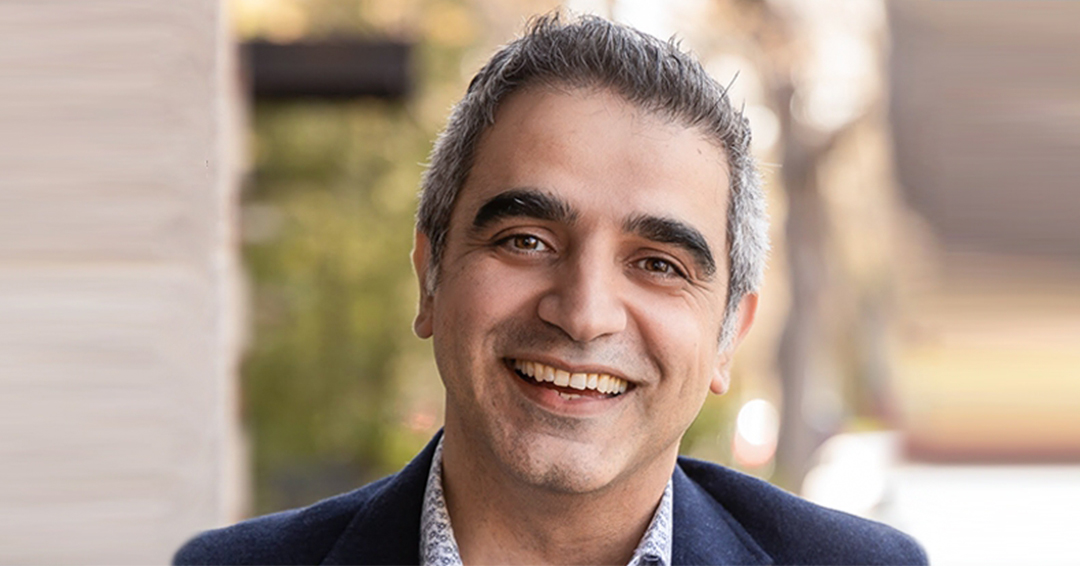 Investigators at McGill's Alan Edwards Centre for Research on Pain hope to find answers for the millions of Canadians affected by chronic pain.
Reza Sharif-Naeini, MSc'01, PhD'07, developed an interest in studying pain after watching his father deal with chronic pain — and struggle to find an explanation for his condition. "I remember going with him from one expert to another, and nobody really had answers for the causes of this type of chronic pain," Sharif-Naeini says.
Sharif-Naeini, now an associate professor in the Department of Physiology & Cell Information Systems Group at McGill and Director of the Alan Edwards Centre for Research on Pain (AECRP), is on the hunt for these answers. Solutions for chronic pain are urgently needed. The condition — which can take a profound toll on physical and mental health and severely impact day-to-day-functioning — affects approximately 8 million Canadians. It also comes with a hefty price tag for the economy: In 2019 alone, the combined direct and indirect costs associated with chronic pain was estimated to be between $38.3 and $40.4 billion. As the population ages, those numbers are expected to grow.
"The impact that chronic pain has on society is more than cancer and cardiovascular diseases combined," Sharif-Naeini says. However, there is much that is misunderstood about pain, he adds. "Most people believe that it's just a symptom of another disease. But pain, when chronic, can easily become a disease of its own."
In Sharif-Naeini's lab, there are several ongoing projects aimed at investigating different aspects of pain. These include a search for novel pain sensors within human cells that could become new therapeutic targets and an investigation of the neuronal pathways within the central nervous system that are involved in the transmission of pain. Another effort involves examining the biological mechanisms that underlie sensory abnormalities in neurodevelopmental disorders such as Christianson syndrome, where young boys have an elevated pain threshold that makes them more vulnerable to injury than children without the condition.
A multidisciplinary approach
Many other pain-related projects are currently underway at the AECRP. The Centre, which was founded in 2003 with the financial support of the late Alan Edwards, a Montreal businessman and philanthropist, has 38 members comprising clinical and fundamental researchers with expertise in a variety of fields, including neuroscience, immunology, genetics and pediatrics.
The Centre's wide-reaching expertise has enabled several ambitious, interdisciplinary projects to come to fruition. One such effort involves nine investigators and aims to shed light on the biological mechanisms underlying pediatric chronic pain. By drawing blood samples from children with chronic pain and reprogramming their cells to develop into pain-sensing neurons with genetic profiles that match those of patients, the team hopes to pinpoint the genetic and immune factors that may cause chronic pain.
Chronic pain and cannabis
The use of cannabis and cannabinoids for chronic pain treatment is a hot topic in many fields of research. Epidemiologists, social scientists, clinical researchers and others are addressing this subject from various angles — such as what interactions cannabinoids might have with other drugs and how tolerance or dependence might develop after their use.
The McGill Research Centre for Cannabis has played a pioneering role in studying the use of cannabinoids to treat a range of human illnesses, Sharif-Naeini says. "They recognize that some of the biggest hurdles in the use of cannabis and cannabinoids in the treatment of different human pathologies stem from the fact that there is very little knowledge about their mechanism of action," he explains. "They built a team of biomedical scientists in different areas so that they could each push forward our understanding of the effects of cannabinoids in mammalian physiology and to better understand the side effects of these drugs."
To examine these questions through the lens of chronic pain, the AECRP is building an international team with partners across Canada, the U.S. and Europe. According to Sharif-Naeini, the group will be composed of investigators from a range of disciplines — basic scientists, clinicians, geneticists, social scientists, medical anthropologists, and others — who will work together to address these issues.
The AECRP's many projects and collaborations would not be possible without funding from the Louise and Alan Edwards Foundation, notes Sharif-Naeini. While government funding plays an important role in enabling scientific ventures, only a small percentage of deserving researchers manage to get those funds, he adds. "We are in critical need of philanthropic donations to be able to push research," Sharif-Naeini says. "Without that support, we would have to hang our lab coats and go home."