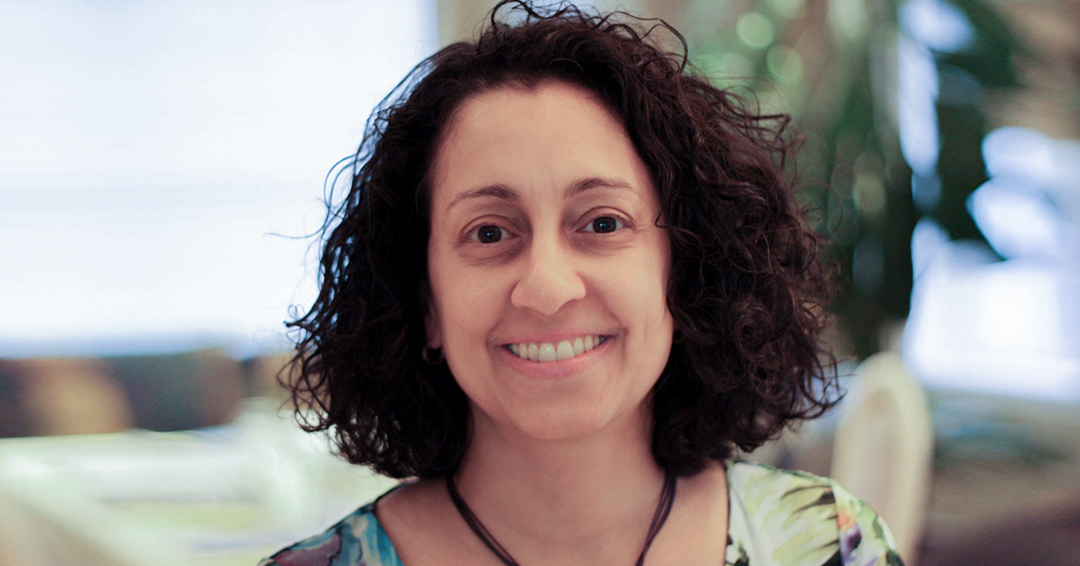 Judy Hagshi, MD, is a family doctor at the Herzl Family Practice Centre at the Jewish General Hospital (JGH). She is a member of the Family Medicine Obstetrics team at the JGH and teaches medical residents at McGill University's Department of Family Medicine. She has also recently been appointed as a member of the inaugural board of directors of the Canadian Perinatal Mental Health Collaborative.
As a young girl, Dr. Judy Hagshi thought she wanted to become a psychiatrist. Later down the line, she realized her passion was actually mental health in general and how it affects one's every day life. Born to immigrant parents, she is the first and only doctor in her family. She trained at the University of Toronto and completed her residency at the Jewish General Hospital in Montreal where she met her husband. Today she specializes in perinatal mental health and helps mothers deal with issues such as mood and anxiety disorders as well as depression both before, and after childbirth.
In Canada and in the western world in general, mental health issues among mothers are prevalent. One in seven women have a serious depression or anxiety disorder during pregnancy or post-partum and death by suicide is one of the top three causes of maternal death. Interestingly, one in ten fathers also experience post-partum depression and the risk is five times higher if the mother is affected.
Dr. Hagshi states that we are not socialized to confront the normal challenges that occur once a baby arrives, so mothers are faced with hurdles that can lead to many mental health issues. "We're no longer living in the same households as our mothers and grandmothers, therefore the idea that it takes a village to raise a child becomes difficult both logistically and culturally," she adds. Further still, the pandemic has heightened anxiety for many pregnant women who do not know whether they will be allowed to have family present to support them in the hospital, and once they have returned home.
The weeks and months after childbirth can be overlooked too for many who simply focus on their due date. The fourth trimester (the 12-week period after you have had your baby) is a time of adjustment that comes with many challenges, including breastfeeding and sleepless nights which can cause an upheaval in your general routine, but also put a strain on the relationship with your partner. We put so much emphasis on the health of the newborn that we often forget about the mothers themselves, many of whom will be experiencing a really difficult time.
The gift of empathy
"New mothers tend to open the floodgates when they come see me. I look at their body language and know the questions to ask," Dr. Hagshi says. Listening and helping women put their feelings into words is a big part of her job. Society also needs to facilitate conversations that make it easier for women to ask for help.
Dr. Hagshi talks about the attributes that make a good doctor. "When we go to university, we focus on getting the best grades possible and that becomes our priority. I've learned that empathy is what actually makes a good doctor," she says. "Before I became a mother, I was very analytical in my demeanour but with experience and understanding, my approach completely changed."
When mothers have shaky starts with their newborns, some of them end up having dysfunctional coping mechanisms that can lead to bigger problems in the future. Dr. Hagshi confirms that primary prevention is key, especially because women are afraid to disclose or don't even recognize that they are struggling.
Creating safe spaces
Dr. Hagshi has a life-long dream of opening a community centre, namely UN/A Village, where parents would be able to learn, socialize and thrive among their neighborhood peers. She sees this centre as being an intergenerational space where parents would be taught in a structured way from and with each other. She dreams of this community centre holding yoga classes and finance workshops for new mothers wanting to exercise and learn about budgeting. She envisions lactation consultants, babysitters, grandmothers – and even rocking chairs.
Another idea she has for creating safe spaces is via a motor vehicle that would represent a traveling community centre. This RV would go to different parks in the summer and bring together the women of the neighborhood to form their own supportive networking groups. It would mean offering accessible, hands-on support, and reaching community needs, one by one. A very unique and cost-friendly way of benefiting local communities!
Dipping your toes in many places
When asked about her biggest career highlight, Dr. Hagshi has a hard time pinpointing just one. She has worn so many hats over the years, from being a lactation specialist, to working in a neonatal ICU and a nursing home, all rich experiences which she treasures. "The advantage of being in family medicine is that you have the flexibility to dip your toes in so many different areas. It's great because it allows you to think outside the box," she adds. "But do I think that dealing with perinatal mental health issues will help save the world? Actually, yes I do!" she concludes. One woman at a time.
Currently in her sabbatical year, Dr. Hagshi is writing a book and training on running a half-marathon. Have questions? Feel free to email her.