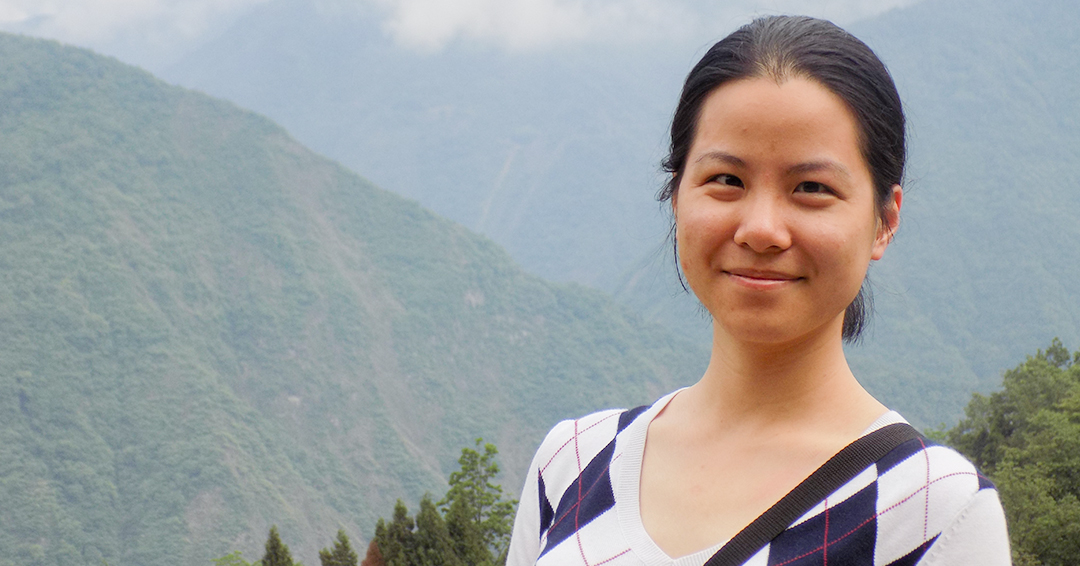 Meet the McGillians striving to ensure equitable access to good air quality in Canada and around the world
If the holiday season makes you think of chestnuts roasting on an open fire, you might want to reconsider. While Montreal has regulated wood-burning fireplaces and stoves as of 2015, they are still common around the world, contributing to millions of premature deaths every year.
"Air pollution is a concern in the same way as water pollution is a concern," says Scott Weichenthal, BSc'03, MSc(A)'05, PhD'08, an associate professor in the Department of Epidemiology, Biostatistics, and Occupational Health, one of several departments that comprise the McGill School of Population and Global Health.
"We all need water to live, and we all need air to breathe," says Weichenthal. "The public health significance of air pollution comes from the fact that we are all exposed."
Weichenthal was a lead author on a September 2022 paper in Science Advances, which took a second look at the number of global deaths linked to air pollution each year. The original number had been in the range of nine million. After conducting a cohort study of 7.1 million adults in "one of the world's lowest exposure environments" (Canada), the team concluded that air pollution affects mortality even at very low levels of exposure. They upped the estimated annual number of premature deaths to 10.8 million.
And according to the Government of Canada's website, the health impacts of air pollution in Canada — with some of the best air quality in the world — include an estimated 15,300 premature deaths and 35 million acute respiratory symptom days each year.
A pollution algorithm
Weichenthal's research program identifies and evaluates environmental risk factors for cancer and cardiovascular disease. He develops new approaches to population-based exposure assessment and examines how the urban built environment influences air pollution exposures at both the individual and population levels.
Currently, his team is developing deep learning models to predict environmental pollutants on a local and global scale, using multiple data streams including images and audio data. "Based on what a location looks and sounds like, we can develop algorithms that can predict local air pollution concentrations," he says.
His research evaluates the chronic health impacts of outdoor air pollution and residential proximity to wildfires, and he develops temperature models to support public health interventions during urban heat emergencies. He is a three-time McGill graduate, with a BSc in Biochemistry, a Master's in Occupational Health and Industrial Hygiene, and a PhD in Epidemiology
Weichenthal points out it's not only our lungs that are affected. Air pollution is responsible for a wide range of known health impacts from respiratory to cardiovascular to neurological. "We know these particles actually get into people's brains, with mental health effects," he says, noting that even electric vehicles emit metal particles from their brake and tire wear, which could be harmful to our health.
"It's about understanding how populations are exposed to environmental pollutants that can impact health."
Filling research gaps
While Weichenthal studies air pollution in Canada, Prof. Jill Baumgartner focuses on the developing world."We know the least about the places that have the highest level of pollution and the largest number of polluting sources," says Baumgartner, an associate professor and William Dawson Scholar in McGill's Institute for Health and Social Policy and the Department of Epidemiology, Biostatistics and Occupational Health.
Researching biomass smoke was a major topic of Baumgartner's earlier research. ("No, you shouldn't use your wood stove," she says.) She received a Master's in Population and International Health from the Harvard T.H. Chan School of Public Health in 2006 and a joint PhD in Population Health Sciences and Environment & Resources from the University of Wisconsin-Madison in 2010.
From 2011 to 2013, Baumgartner was a Global Renewable Energy Leadership Fellow at the University of Minnesota's Institute on the Environment — and part of an interdisciplinary team of researchers who travelled to Yunnan, China.
"We were told to go and talk to people and find out what they care about." (Baumgartner had learned conversational Mandarin while serving in the U.S. Peace Corps.) The topic that repeatedly came up was household biomass burning. At the time, there was little to no data, which prevented researchers from being able to study the health impacts.
"So that's how I got into filling this research gap," says Baumgartner.
A focus on equity
Baumgartner notes that nowadays there is solid evidence of the health impacts of biomass smoke. While the risk at the individual level is moderate, the risk at a population level is much greater. "Especially in more populated places with more underlying health conditions and other vulnerabilities, the health impacts are huge," she says.
Currently, Baumgartner's research program focuses on studying exposure to environmental pollutants and their effects on human health in the context of urbanization and development.
She works with collaborators in locations around the globe, including sub-Saharan Africa, Bangladesh, Colombia, and Beijing. She pursues her research with an equity lens. "Historically in the environmental field, the rich have benefited and the poor have not, although they have had to deal with a lot of the costs."
Baumgartner serves on advisory committees with the World Health Organization (WHO) and Project Drawdown. She notes there are readily available solutions to the climate crisis — solutions well-documented by organizations such as the WHO and Project Drawdown.
"If the pandemic has taught us anything, it's that individual actions can have a really big impact," she says. "The question now is how to make policy decisions in an equitable way. That's where leadership comes into play."
Baumgartner is quick to credit today's students for leading the way. "Students are holding us accountable when it comes to issues of climate and equity," she says. "It's a welcome shift in society." She notes that many of McGill's campus activities related to the climate crisis are student-led initiatives. "Our students are amazing. We're very lucky."
"Be courageous!"
Tzu-Wei Joy Tseng graduated from McGill with a BSc in Microbiology and Immunology in 2017 and an MSc in Epidemiology in 2021. During her undergraduate education, she took part in a research project in the Tibetan Plateau led by Prof. Baumgartner.
"It opened my eyes," Tseng says of that field experience which inspired her to pursue environmental epidemiology. "I collected field data in rural China, helped to measure household air pollution and gathered data on participants' cardiovascular health."
For her master's thesis, she continued to study household air pollution — for example, pollution generated from coal or biomass while cooking — and how this pollution impacts cognitive function in older adults. "This is a prevalent global health issue, because billions of people worldwide still use polluting fuels to cook on a regular basis," says Tseng. "Our health is so intimately related to our home environment."
Now a technical consultant in the Air Quality and Health Unit of the WHO, Tseng supports the building of evidence to help developing countries transition to cleaner household energy.
She credits her McGill education for providing her with many avenues to different research areas, even while an undergraduate. Her advice to current and prospective students? "Be courageous in exploring all the opportunities that McGill offers," she says.
"There's an expression in Mandarin that you make a mark on the roads you walk. No experience is wasted."