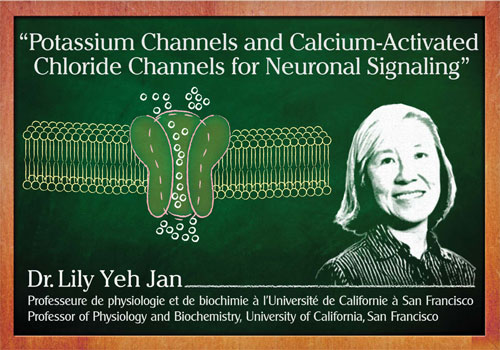 The
2012 Dorothy J. Killam Lecture
will be given by
Dr. Lily Jan
, Professor of Physiology and Biochemistry at the University of California, San Francisco. Her lecture, entitled
"Potassium channels and calcium-activated chloride channels for neuronal signaling"
will take place on
Wednesday, May 30, 2012 at 4:00 pm
in the Jeanne Timmins Amphitheatre, Montreal Neurological Institute and Hospital.
A reception will follow in the Jeanne Timmins foyer.

The
Dorothy J. Killam Lecture
was established at The Neuro, one of five Killam Institutions, in 2004 to recognize women of influence in business, science, politics or the humanities. This important lecture is named after an extraordinary woman who, together with her husband, made immense contributions to Canadian education and science.
For more information: http://neuroevents.mcgill.ca/