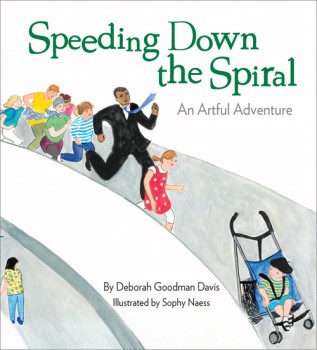 Rosalind and Morris Goodman, on behalf of the Goodman Cancer Research Centre invite you to join us for a Reception and Book Launch in the Bellini Atrium, in the Life Sciences Complex of McGill University.

Date: Wednesday, April 17th

Time: 5:30 – 7:30 pm

Speeding Down the Spiral: An Artful Adventure, is a beautiful gift, captivating, charming, exciting story with colorful, eye-catching modern art to capture the interest of all young readers.

Children's author Debbie Goodman Davis will be available for book signing.

It will be our pleasure to offer guided tours of the Goodman Cancer Research Centre.

For Registration: contact Annette Novak by e-mail: annettenovak@mcgill.ca or by phone: 514-398-4970 or online

All proceeds from the sales of the book will be directed to support cancer research at the Goodman Cancer Research Centre

March 14, 2013