Source: JGH

Even though vaping has been touted as a means of helping nicotine addicts to quit smoking, the JGH's Smoking Cessation Counsellor says he opposes using vaping products for this purpose, except under the most extreme circumstances.

In a public forum at McGill University's New Residence Hall on November 27, Joseph Erban, of the JGH's Stroll Cancer Prevention Centre, said that while vaping has helped some people leave tobacco behind, he is unwilling to promote the use of products that have not undergone clinical trials or other rigorous forms of testing.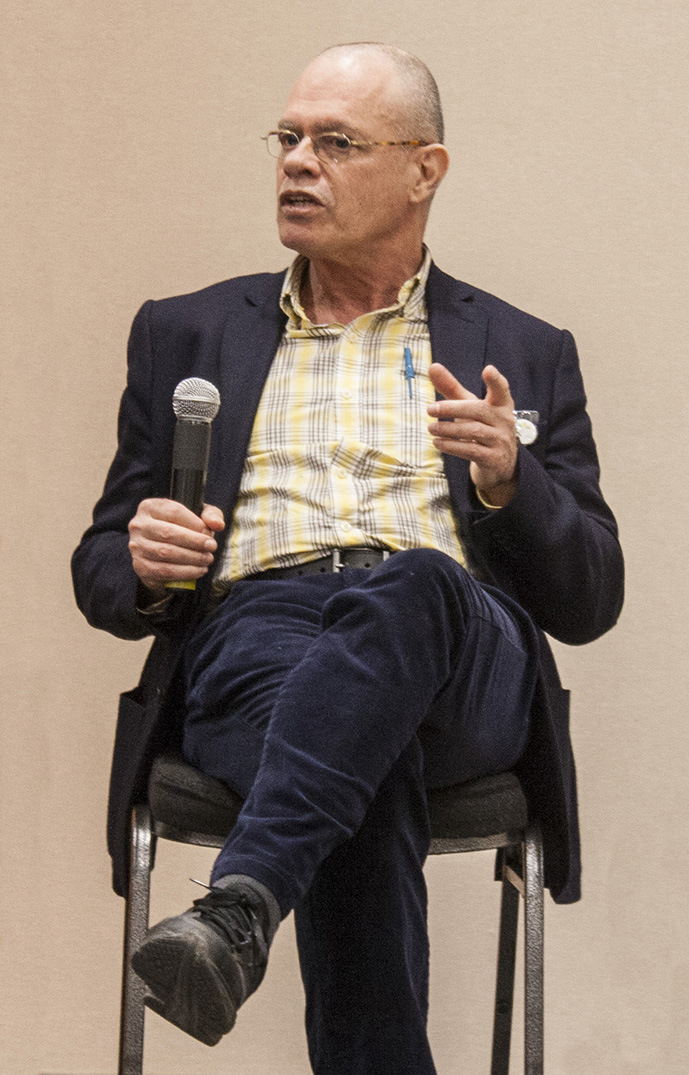 "What is lacking is quality assurance," he explained. "There are hundreds of products out there and we don't even know what their properties or contents are. Therefore, I, as a smoking cessation counsellor, do not recommend a product that I do not feel is secure."

The problem with vaping products, Mr. Erban said, is that they have not been carefully tested, unlike the patch and other nicotine-replacement items, whose adverse side-effects have been clinically shown to be minimal or non-existant.

Mr. Erban acknowledged that e-cigarettes do offer some people an alternative to tobacco. However, he added, "there is growing evidence that some who are currently vaping nicotine-containing products have a 3 in 4 chance of becoming the new generation of cigarette smokers, with all the harm that comes with tobacco smoke.

"Without regulatory laws and treaties, it seems to me that we have added to the marketplace a new high-tech, next-generation, mass drug- and substance-delivery system that will hurtle us into new addictions and new addicts."

In late November, Quebec Health Minister Danielle McCann announced that by this April, the government plans to adopt new regulations covering tobacco use and vaping. Under review will be such issues as flavouring in tobacco and vaping products, the amount of nicotine that these products contain, and their accessibility.

Dr. Michael Pollak, Director of the Stroll Cancer Prevention Centre, explained that manufacturers of vaping items "initially portrayed their products as something that would help smokers quit, which sounds very good.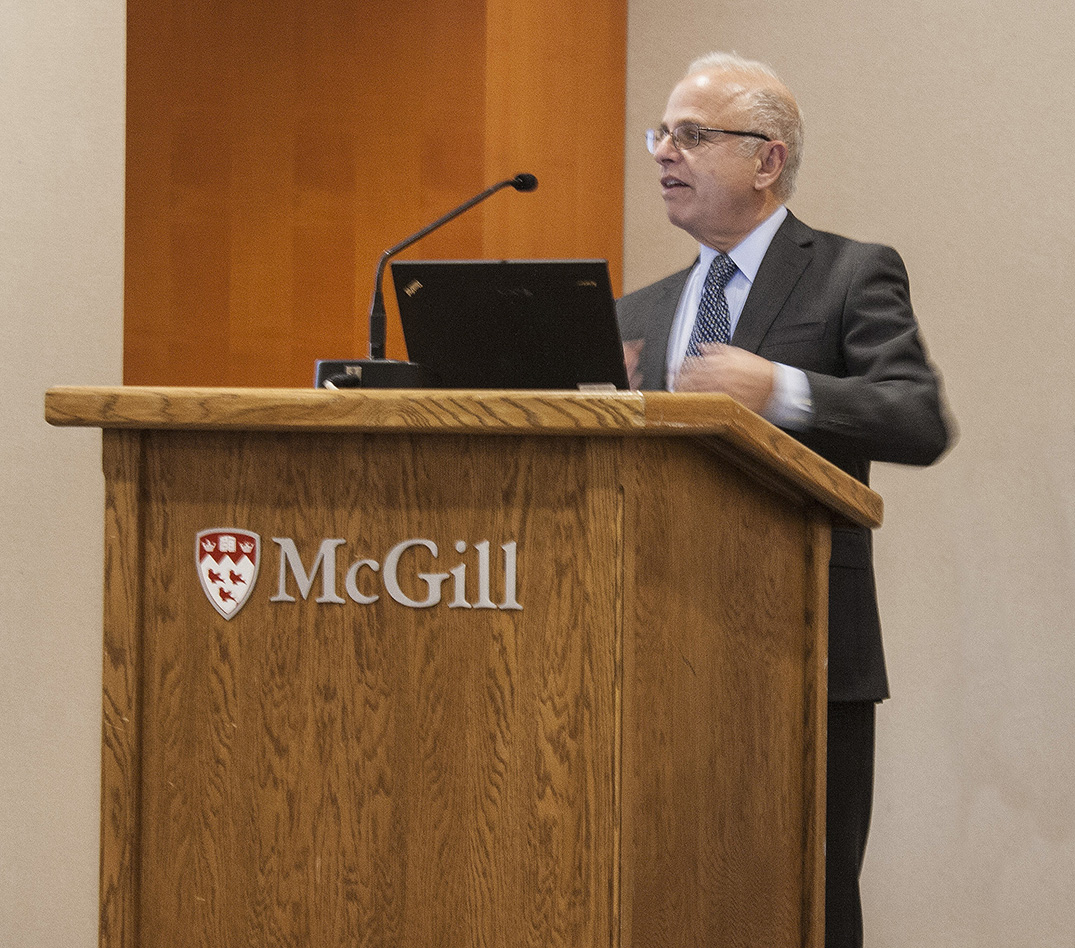 "But then they promoted it heavily to non-smokers, especially young non-smokers, and created a new generation of nicotine addicts. For the rest of their lives, if they're really hooked on nicotine, they will vape or smoke, because nicotine addiction is hard to break."

For Dr. Jean Zigby, a Family Physician and Palliative Care Physician at the JGH, vaping seemed at first like a viable nicotine-delivery system that could serve as an alternative to smoking.

"But then, as a palliative care physician and as an environmental physician, I thought to myself, 'Well, wait a second. Air pollution is one of the leading causes of disease in the world right now. Is it a great idea for us to get individuals to inhale a product over and over and over again, in the same way that they're inhaling tobacco smoke? Maybe not.'"

Prof. Prabhat Jha, Professor of Global Health and Epiemiology at the University of Toronto, noted that vaping seems to be somewhat less dangerous for some people, since "we know from toxicology studies that the main killers identified in cigarettes are far less abundant in e-cigarettes. That's well established."

Even so, Prof. Jha said, measures are needed to ensure that vaping does not spread to encompass those who are not yet smoking. "Given the remarkable successes in tobacco control that we've had, what is needed is a large excise tax hike at the federal level and at the provincial level—in Quebec and Ontario, in particular. Paired with that would be a modest tax hike on e‑cigarettes to discourage price-sensitive users from experimentation."

Flory Doucas, Co-Director of the Quebec Coalition for Tobacco Control, explained that the federal act that covers vaping does not go far enough. Although it bans sales to minors and requires child-proof packaging, it does not ban fruit flavours or attractive smoking devices, she said.

For this reason, she added, her organization is calling for a cap on nicotine levels in e‑cigarettes, which could still be useful in helping some smokers to stop using tobacco. "If we've learned anything from tobacco products, it's that it's not enough to just keep them out of the hands of kids. We need to make sure kids don't want the product."
Related coverage

Montreal Gazette | The draw of nicotine: With rise in youth vaping, history repeats itself
December 18 2019