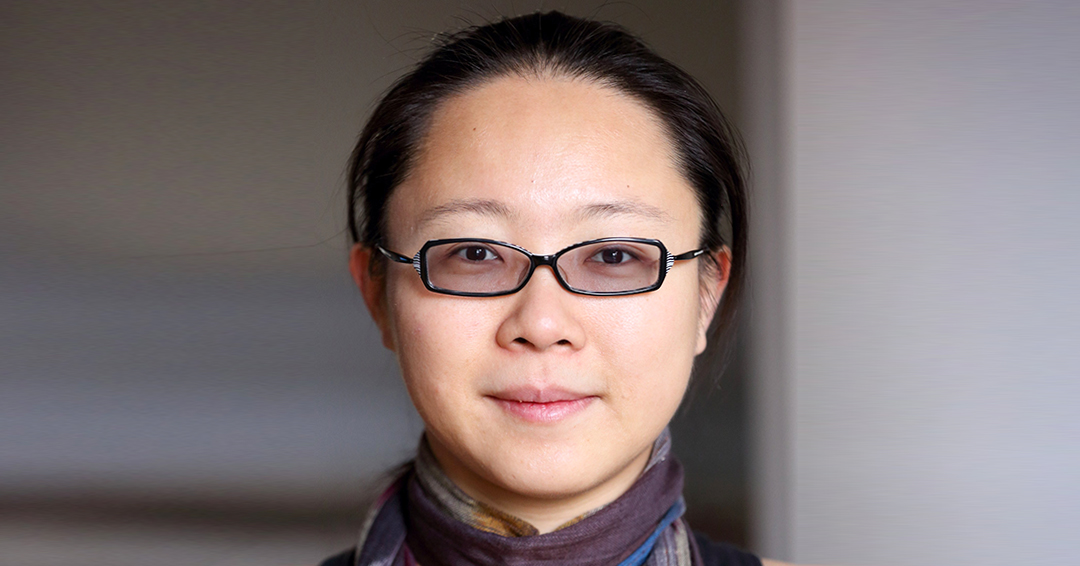 Elective offered by the IHSE allows health professions trainees to conduct health sciences education research and find opportunities in the field
Health sciences education is an ever-expanding area of research – one that stretches from evaluating educational innovations to advancing educational theories and optimizing patient care.  
However, many learners in the field want to go beyond consuming the latest literature and best practices. They also want to play a key role in producing influential, practice-informed evidence that advances the education of the next generation of health care professionals.  
The Institute of Health Sciences Education (IHSE) offers an elective that is specifically tailored to this ambition. Led by Ning-Zi Sun, MD, Associate Professor in the Department of Medicine and Associate Member of the IHSE, the Scholarship in Medical and Health Sciences Education elective allows health professions trainees to develop a research project in medical and health sciences education.   
A step up for learners with experience in health sciences education 
Dr. Sun, a past student and current director of the four-week elective, says it is designed for learners who already have some experience in health sciences education – either by taking the IHSE's other elective, Foundations in Medical and Health Sciences Education, or by participating in a health sciences education research project. The elective, in which learners work independently rather than in groups, can also be taken one week at a time over the course of an academic year.  
The elective is suited to learners interested in conducting health sciences education research, rather than improving their teaching skills or designing a new educational intervention (e.g. a new course).   
Most learners who take the elective are undergraduate and postgraduate medical trainees, but learners in nursing, physiotherapy, occupational therapy, and speech and language therapy can also benefit from the course. Although learners are not expected to know their research question before they apply, Dr. Sun believes that having a clear area of interest can enhance the learning experience.  
 "They can take ownership of that idea and it helps them feel more invested in their research project," she says. "They are also more likely to take a lead role in their project." 
Mentorship and community central to success 
The elective is offered throughout the academic year, except during Period 7 of the clinical rotation schedule for medical trainees (mid-December to early January). Learners are then paired with a supervisor with expertise in their chosen field for one-on-one guidance. 
Learners attend the IHSE's weekly research meetings and the Faculty's Health Sciences Education Rounds during their elective weeks. They also present their project at an IHSE meeting before completing the elective.  
This engagement with the IHSE community is essential to learners' progression but is also a source of mentorship that goes beyond the elective's duration, Dr. Sun says.  
"Their elective supervisor can become a mentor not only for their research, but also for educational leadership, educational innovations and other aspects of health sciences education," she says.  
After the elective, learners usually continue working on their research project with their supervisor with the aim of submitting it for presentation at a conference and for publication.  
Dr. Sun adds that learners are often invited back to the IHSE, where they can present the results of their project or ask for ideas. "The ability to network at the IHSE is such that it becomes one of the resources at their disposal." 
Dr. Sun experienced this mentorship first-hand when she completed the elective, supervised by Linda Snell, MD, MHPE, Faculty Member at the IHSE and Professor of Medicine and Health Sciences Education.  
Dr. Snell says that since Dr. Sun has been on faculty, she has evolved to become, "an outstanding primary research supervisor".  
"I think her experiences as a 'scholar-in-training', research supervisor and a clinician-educator whose research ideas come from, and inform, education practice, have influenced the design and delivery of the elective." 
A competitive edge for a career in the field 
Learners who have completed the elective have gone on to become clinician-educators, course leaders, program directors and/or researchers developing innovations, advancing practice and expanding the knowledge base in health sciences education. 
Dr. Sun believes the course gives learners a competitive edge by encouraging them to bring "a more scholarly approach" to their work in academia and/or work-based coaching and teaching.  
"They tend to integrate more literature in everything they do. They tend to think more critically about their work and use it as a platform for further research," she says. "This course produces people who are both clinicians/practitioners and health sciences education researchers and, therefore, able to synergistically inform their practice with evidence from the literature and use their clinical experience to ask relevant and impactful research questions." 
Elizabeth Anne Kinsella, Director of the IHSE says the Faculty is, "so fortunate to have dedicated clinician-educator scholars like Dr. Sun and so many others who are building capacity and inspiring the next generation of medical and health sciences education researchers".  
"The IHSE is proud to support programs like this one, which serve as incubators for future educational leaders and researchers at McGill and beyond." 
Applications for the Scholarship in Medical and Health Sciences Education Elective are now open! Find more information on the elective page. 
Related: