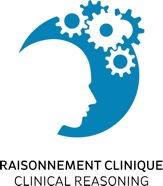 On behalf of the organizing committee for the Second Montreal International Clinical Reasoning Conference, we would like to invite you to save the date for this year's upcoming meeting. This conference is open to all healthcare professionals and researchers who have an interest in clinical reasoning. The goal of the conference is to provide an international forum for educators and educational researchers to present and exchange their ideas and research findings in the field of clinical reasoning.
The meeting will be held at the Westin Hotel Conference Centre in Montreal on October 28 (pre-conference), October 29-30 (conference), and October 31 (post-conference), 2014.
Last year's inaugural meeting was an unmitigated success. Please consider joining us this year!
For more info, click here.
To register, click here.
Dr. Stuart Lubarsky


Neurologist, Montreal General Hospital


Core Member, Centre for Medical Education


Director of Undergraduate Medical Education, Department of Neurology
Dr. Meredith Young

Assistant Professor

Centre for Medical Education

Department of Medicine

Sep71450