Cardiovascular clinician-scientist chooses Québec, Canada for next leadership role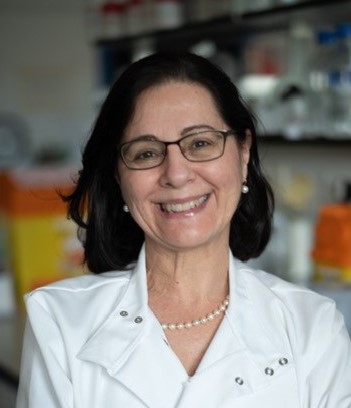 Source: MUHC
Montreal, March 18, 2021 — The Board of Directors of the Research Institute of the McGill University Health Centre (RI-MUHC) announces today the appointment of Professor Rhian M. Touyz as Executive Director and Chief Scientific Officer of the RI-MUHC. Prof. Touyz is recognized internationally as an authority in vascular biology and hypertension, a prolific clinician-scientist, generous and inspiring mentor, and collegial leader. Concurrently, she becomes a Member of the MUHC Executive Team, a Full Professor with tenure in the departments of Medicine and Family Medicine, Faculty of Medicine and Health Sciences and the Dr. Phil Gold Chair in Medicine at McGill University, which is endowed by the Montreal General Hospital Foundation. Prof. Touyz, a Canadian citizen, is returning to Québec after a decade in Glasgow, United Kingdom.
"Professor Touyz was selected from an impressive pool of 75 qualified candidates following a rigorous and global search process," said Mr. Peter Kruyt, Chairman of the RI-MUHC's Board of Directors. "Having lived and worked in multiple settings, including Montréal, she has a solid understanding of the Québec research and healthcare landscape, as well as an international mindset and track record in administration that will undoubtedly help her steward the vital funding entrusted to our researchers within the framework of a bold, collaborative and inclusive strategy for the future; we are very much looking forward to her arrival."

Consistently ranked one of Canada's top three hospital-based research institutes and the largest in Québec with 32,563 square metres of state-of-the-art facilities, the RI-MUHC benefited from CAN$206M in funding support in 2019-2020. As Executive Director and Chief Scientific Officer, Prof. Touyz will oversee 458 active fundamental, clinical and evaluative researchers, 1,195 trainees and 1,209 staff, whose steadfast work aims to bridge the gap between biomedical research and clinical medicine, speed up innovation and the translation of basic discoveries to public uses, and improve the health outcomes of people across their lifespan.
"In the last two centuries, the MUHC's hospitals have provided specialized and ultra-specialized care to a diverse population," adds Dr. Pierre Gfeller, President and Executive Director of the MUHC. "Only recently, however, has it become abundantly clear that to have the most impact on disease outcomes and innovation, we must embrace a world view and inspire the same in others. In that regard, if Professor Touyz's peers and students are any indication, she will be a valuable addition to the MUHC Executive Team because they have painted a picture of someone who brings out the best in everyone, is creative, driven and well-organized."

"Professor Touyz brings to the McGill community an outstanding track record in leadership, science and scholarship, coupled with the exceptional qualities needed to lead an institute of world-renowned researchers that is the RI-MUHC," notes Dr. David Eidelman, Vice-Principal (Health Affairs) and Dean, Faculty of Medicine and Health Sciences at McGill University. "We are delighted to welcome Professor Touyz back to Montréal, where she will inspire new generations of leading McGill researchers and clinician-scientists in pursuit of novel therapies and treatments to improve human health worldwide."
Born in Johannesburg, South Africa, Prof. Touyz earned her BSc with Honours (1980), her MBBCh (1984), MSc (1986) and PhD (1992) in South Africa. She then completed a post-doctoral fellowship at the Montreal Clinical Research Institute (IRCM) in 1996. Thereafter, she assumed progressively senior roles that culminated in Staff Scientist and Professor at the IRCM before being recruited as a Tier 1 Canada Research Chair in Hypertension to the Kidney Research Centre, Ottawa Hospital Research Institute, University of Ottawa in 2005. In 2011, she was recruited by the University of Glasgow where she has served as Director of the Institute of Cardiovascular and Medical Sciences (ICAMS), British Heart Foundation (BHF) Chair and Professor of Cardiovascular Medicine, University of Glasgow, UK. A clinician-scientist, she is also Director of the BHF Centre of Research Excellence in Vascular Science and Medicine and a consultant in the Queen Elizabeth University Hospital.
Sir Anton Muscatelli, Principal and Vice-Chancellor of the University of Glasgow, said: "Professor Rhian Touyz has been one of our key senior academic leaders in cardiovascular sciences at the University of Glasgow. As a long-standing Director of one of our Research Institutes, I have greatly valued her advice and leadership during the last 10 years, and I am extremely grateful to Rhian for her dedication and contribution to the University of Glasgow. I would like to wish her well in her move to lead the Research Institute of the McGill University Health Centre."
Iain McInnes, University of Glasgow Vice-Principal and Head of the College of Medical, Veterinary and Life Sciences, said: "Both in her expertise as an internationally recognised authority in hypertension and vascular biology, and in her excellent leadership as the Director of our Institute of Cardiovascular and Medical Sciences, Professor Rhian Touyz has been an enormous asset to the College of Medical, Veterinary and Life Sciences at the University of Glasgow. She has achieved many great successes here and on behalf of the College I want to wish her every success in her new leadership role, and in the future."
"Professor Touyz has made an outstanding contribution to the University of Glasgow and the British Heart Foundation (BHF) through her research programme and leadership of the broader cardiovascular research agenda locally, nationally and internationally, including her exemplary management of the BHF Centre of Research Excellence and 4-year PhD programme at Glasgow," added Professor Sir Nilesh Samani, Medical Director of the BHF. "We wish Professor Touyz the very best as she moves back to her native Canada and builds new bridges to advance research for better prevention, diagnosis and treatment of heart and circulatory diseases."
"I am absolutely delighted, honoured and humbled to take up the position as Executive Director and Chief Scientific Officer of the RI-MUHC. Returning to Montreal after 16 years is certainly coming home, but I return enriched and eager to use the skills learned in Ottawa and Glasgow to further build on the already strong foundations of the RI-MUHC. I am especially proud to be bringing a little of the contemporary University of Glasgow, the alma mater of James McGill, to the RI-MUHC and McGill University," stated Prof. Rhian M. Touyz before adding: "Truly meaningful health-related research is best done when basic scientists work seamlessly with clinical researchers in an environment where the hospital is the 'laboratory' and patient access is across the corridor from the scientist; what better place than the RI-MUHC! I am extremely excited about the opportunities to work together with the RI-MUHC, MUHC and McGill community to take the Institute to even greater heights."
Prof. Touyz is an elected Fellow of the Canadian Academy of Health Sciences, College of Physicians and Surgeons, Academy of Medical Sciences (London), Royal Society of Edinburgh, European Society of Cardiology, and American Heart Association (AHA). She has also assumed major leadership roles to encourage, support and advance science and medicine, including but not limited to: President of the Canadian Hypertension Society and the International Society of Hypertension; Member of International Scientific Advisory Board of the Canadian Alliance for Healthy Hearts and Minds with the Canadian Partnership for Tomorrow Project;  Founder and Chair of the Women in Hypertension Research Network;  Chair of the Council on Hypertension, American Heart Association; Editor-in-Chief of Clinical Science, Deputy Editor of Hypertension and Associate Editor of Pharmacological Reviews; and Expert Panel Member of the Max Delbruck Centre for Molecular Medicine (Germany), the unité de recherche de l'institut du thorax (France), Mayo Clinic Cardiovascular Research Center (USA), MRC London Institute of Medical Sciences (UK), and  the Wellcome Trust Physiology in Health and Disease (UK).
As a Senior Scientist at the RI-MUHC, Prof. Touyz will both pursue and expand the scope of her research endeavours. Currently, her focus is on molecular and vascular mechanisms of hypertension and small vessel disease with a particular interest in i) vascular signaling and redox biology; ii) vascular biology of cations and Transient Receptor Potential Melastatin channels; iii) cardiovascular oncology, and iv) cardiometabolic and adipose biology. Her research spans molecular biology to clinical studies and she uses a combination of proteomics, cellular and molecular biology, transgenic models, molecular imaging technologies, and human physiological assessment. She has a particular interest in translational and clinical research and sees many possibilities for innovation and excellence in infection and immunity, cancer, metabolic diseases, and neurosciences.
Prof. Touyz has authored over 535 peer-reviewed papers and has an H-index of 123 on Google Scholar. Her research has been funded by the Canadian Institutes of Health Research, Heart and Stroke Foundation of Canada, Juvenile Diabetes Research Foundation, BHF, ERC, MRC, and Wellcome Trust. She has received numerous prestigious awards, including the Dahl Award and Harriet Dustan Research Award from the AHA, Robert M. Berne Distinguished Award from the American Physiological Society, the Distinguished Scientist Award from Hypertension Canada, RD Wright Award from the BP Research Council of Australia, Irvine Page Award from the American Society of Hypertension, Joan Mott Award from the Physiology Society, and the Research Excellence Award from the AHA's Council on Hypertension.
She also contributes to best clinical practices: she has co-chaired the Canadian Hypertension Education Program for clinical guidelines and is a current member of the Committee for Practice Guidelines of the European Society of Cardiology. She is a practicing clinician who specializes in the management of hypertension. A passionate mentor and teacher, she has trained over 70 PhD students and fellows in basic, translational and clinical research, many of whom have gone on to successful independent careers.
Prof. Touyz will assume her functions at the RI-MUHC, MUHC and McGill University on August 30, 2021.
March 18, 2021