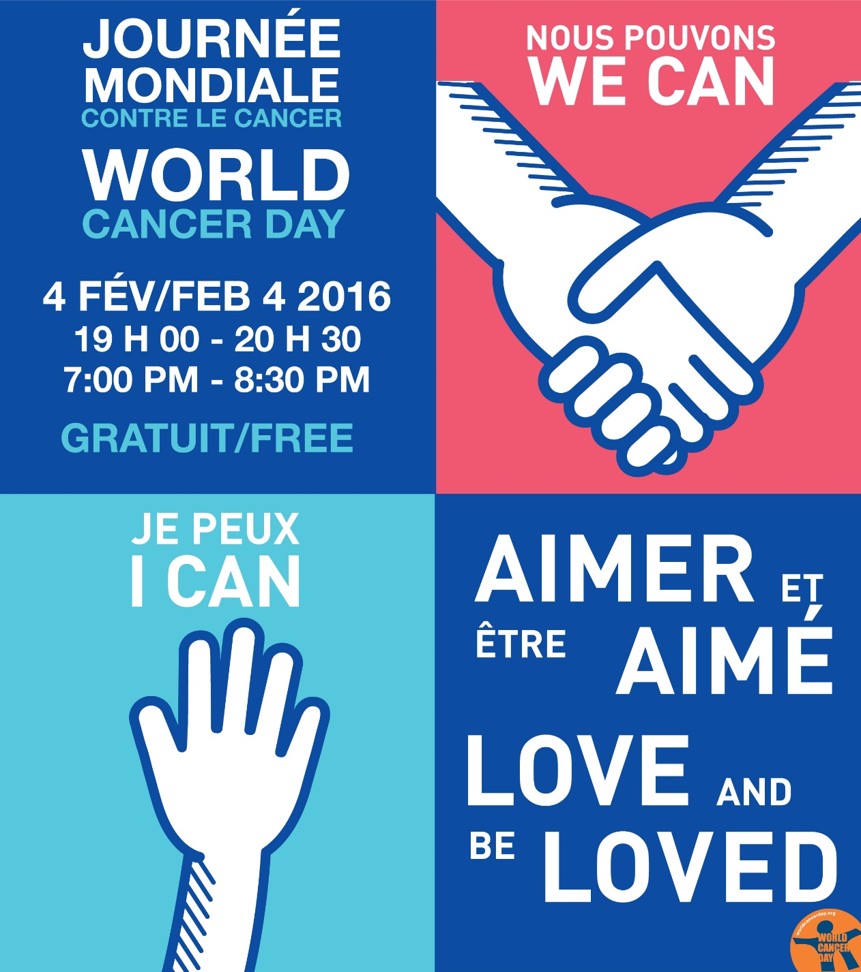 World Cancer Day


"The Unspoken Impacts of Cancer"



Thursday, February 4, 2016

7:00 p.m. to 8:30 p.m.

Palmer Amphitheatre, McIntyre Medical Sciences Building
1200 Pine Avenue West, 6th Floor

Leading experts will discuss how to rekindle the flame after cancer, build body image, self-esteem and achieve intimacy and sexuality after cancer. Is the Loving Over? Let's talk.

Emcee: Andrew Carter
CJAD 800 Morning Host

Facilitator: Nicole Beauchemin, PhD
Professor, Department of Biochemistry, Medicine and Oncology

Goodman Cancer Research Centre (GCRC)

McGill University

Speakers:
Marc Hamel, PhD
Clinical Director,

Psychosocial Oncology Program

MUHC

Nancy Lee Brown, MSc(A), CON(C)
Oncology Nurse Pivot

MUHC

Laurie Betito, PhD
Psychologue spécialisée en sexologie / Psychologist specialized in sexology

Animatrice émission / Host of the show :

Passion with Laurie Betito

Judy Martin
Patient Testimonial

Executive Director

The Hylcan Foundation

For more info and to register, click here.

January 27, 2016