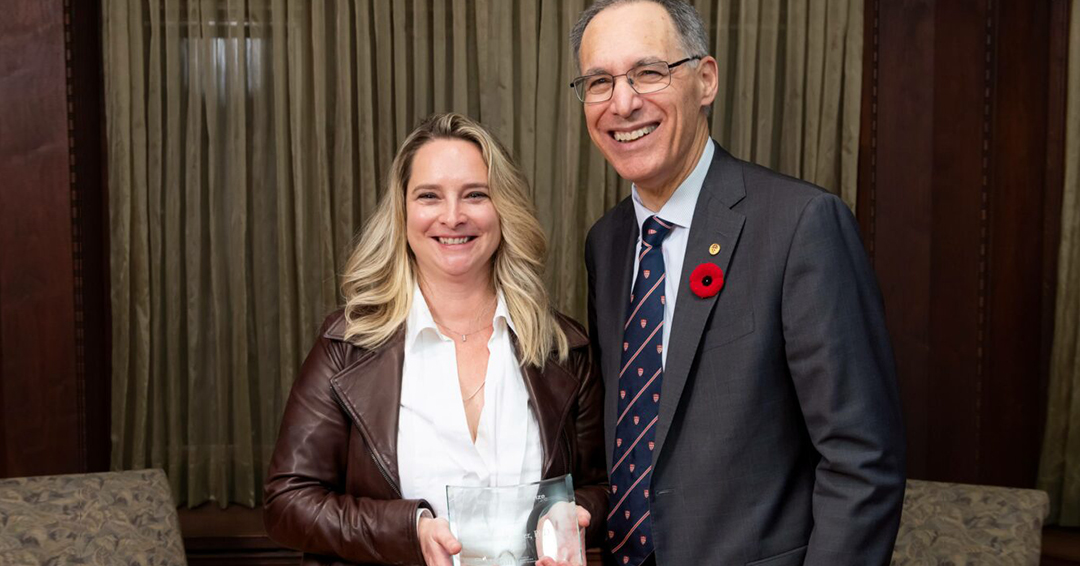 Tamara Carver, PhD, Director of the Office of Ed-TECH (Education Technology and E-learning Collaboration for Health) for the Faculty of Medicine and Health Sciences (FMHS) and Associate Professor at the Institute of Health Sciences Education (IHSE), was recently awarded the prestigious Maude Abbott Prize. This award recognizes an outstanding female faculty member at the early stages of her career who has demonstrated excellence in teaching, research, or administration. It shines a spotlight on the important role of Professor Carver in fostering teaching excellence through the development of innovative learner-centered strategies that promote active learning.
Maude Abbott, a renowned cardiac pathologist and curator of the McGill medical museum, paved the way for women in medicine as one of Canada's earliest female medical graduates, earning her medical degree from Bishop's University in 1894 and receiving an honorary MDCM degree from McGill University in 1910. We sat down with Professor Carver to talk about some of the parallels that she shares with Dr. Abbott and to hear her views on innovative learning strategies.
Dr. Maude Abbott left a legacy as an exceptional teacher, a relentless investigator, and an advocate of higher education. Do you see parallels between you and Dr. Abbott, and if so, in what ways?
I am simply honoured to be mentioned alongside her name. There are several elements that I feel I do connect with: her passion for medical education, for teaching, and for mentoring students. Some of my happiest moments are when I am working in medical education innovation, teaching, and mentoring students. I also share a strong connection with the Eastern Townships where she completed her medical degree. Another similarity that we share is a deep bond with our maternal grandmothers. My maternal grandmother was a giant force in my life and instilled in me the value of education and being happy and proud in my work.
Another very interesting parallel between us is that we were both denied acceptance into the School of Medicine at McGill University. I petitioned the Faculty, as she did, with the same result, but that did not deter either of us from pursuing our passion. This was a transformative moment in which I started to realize that my true passion was education and I believed that one day, my career choices would lead me back to McGill's Faculty of Medicine and Health Sciences to be an educator – even an educator of educators. And here I am.
Your cutting-edge work has positively contributed to the field of medical education innovation and active learning. You recently mentioned that you were inspired by Kolb's Experiential Learning theory. How would you define experiential learning and how important is it to cultivate a personalized learning experience?
Kolb described learning as "… a process in which knowledge is created through transformation of experience."  I believe there is diversity in learning styles and in the importance of 'experiencing' the learning. This allows for independent learning, learning by doing, and problem-based learning which are essential in medical education.
At the heart of my teaching approach is the experience of the learner. This has different and interconnected facets including how the experience is designed and how it is delivered. It also considers the well-being and context of the learner. In everything I do, I put myself in the shoes of the learner and ask, "How will they receive this and how will they be able to integrate it?"
My goal is to create a personalized learning experience using educational technologies and blended/hybrid learning models with asynchronous and synchronous activities to let learners engage with the learning experience in the most effective way for them. At the Office of Ed-TECH, our goal is to create open and engaging educational experiences where equity, diversity and inclusion are at the heart of the instructional design process.
After an international search, you were appointed as the inaugural Director of the Office of Ed-TECH in August 2020, with the COVID-19 pandemic in full force. What are you most proud of, to date, and why?
My role in the creation of the Office of Ed-TECH is THE most gratifying accomplishment of my career. During the first year of my directorship, and within the constraints of the early COVID pandemic, I successfully recruited highly skilled professionals in an impossible labour market situation to build an amazing team. We were productive immediately, even in the virtual working environment, and have completed several major projects with our incredible collaborators. I am so proud to be leading such an engaged, high-performing team of skilled and passionate individuals who are committed to working collaboratively on meaningful projects.
Together, in the last year, we have built a professional recording studio and office space that features cutting-edge technology. In this welcoming and vibrant space, we are building innovative educational experiences for the community, including TOTAL eLearning, an online curriculum funded by the Public Health Agency of Canada to support informal care partners of people living with dementia and developed in collaboration with the McGill Dementia Education Program. Other key FMHS projects include the Faculty Development Office blended-learning series Your Teaching Journey, and the development of the Our Words Matter campaign's online module designed to raise awareness of microaggressions occurring in the learning environment. My pride also connects to the quality of these projects and how, as a team of collaborators, we have fun doing this important work.
Your team refers to you as a Triple Crown winner. What is the story behind that and why do you have a horseshoe hanging over your office door?
Ha! Great question. I feel like I am truly where I am meant to be, supported by strong leadership at the SCSIL with Dr. Gerry Fried and the IHSE with Professor Elizabeth Anne Kinsella, and surrounded by exceptional individuals who value our shared vision. This nurturing environment has allowed me to pursue my dreams and achieve new heights in my career which, in the spring 2022, we called 'going for the Triple Crown'. This started with the IHSE Class of Medicine 1970 Educational Award for Teaching Excellence and Innovation which I received in June 2022. This award will provide me with dedicated time, as a mini sabbatical in the UK and Europe in spring 2023, to visit leading centers who use extended and virtual reality in medical education, and to build strong collaborations that will benefit health professions education at the FMHS. Then, in July 2022, I was promoted to the position of Associate Professor at the IHSE. Lastly, receiving the prestigious Maude Abbott Prize this fall completed the achievement of the Triple Crown. In celebration and as a reminder of the incredible support that has allowed me to achieve these milestones, Dr. Fried gave me a horseshoe that I hang upside down over my office door. With incredible gratitude for where I am in my career, I smile daily as I watch people walk under that horseshoe, knowing they are also getting a sprinkling of that luck.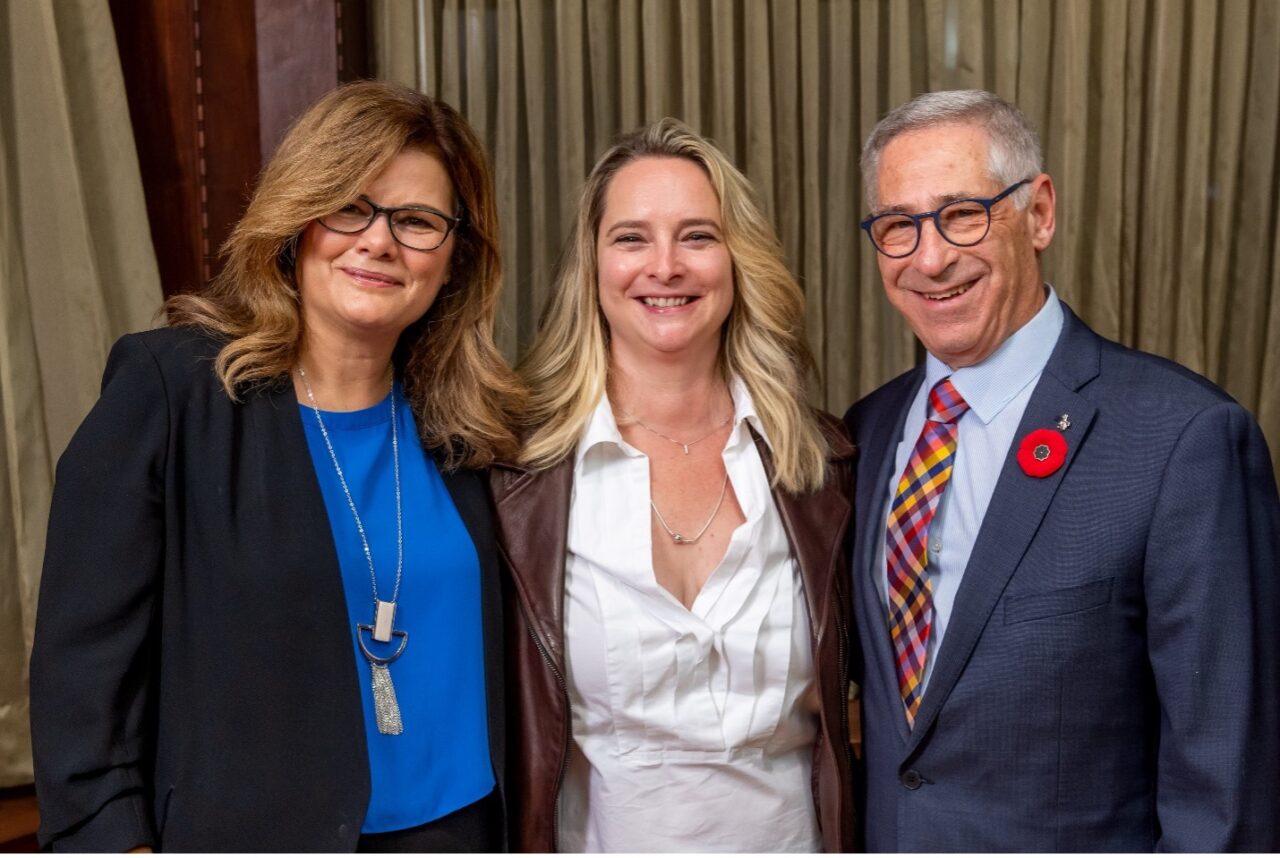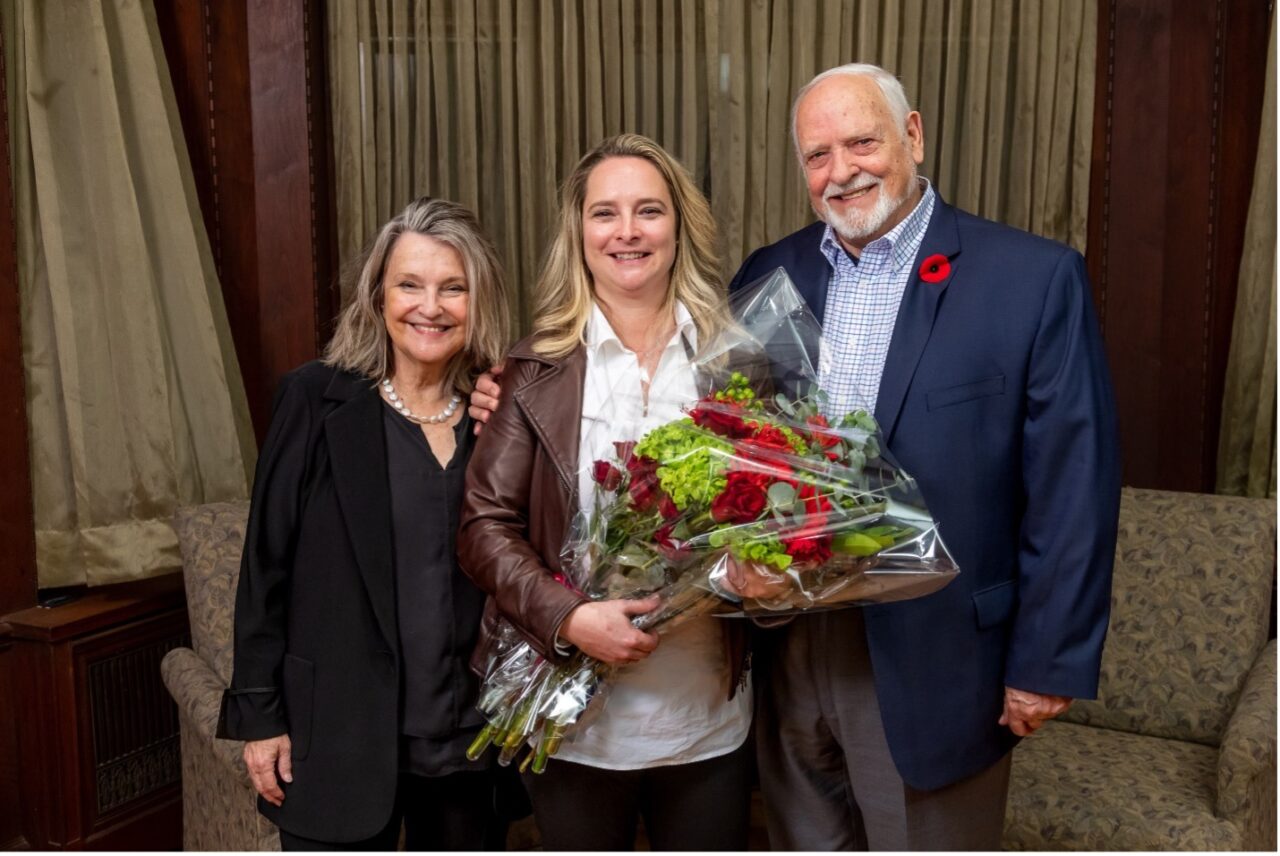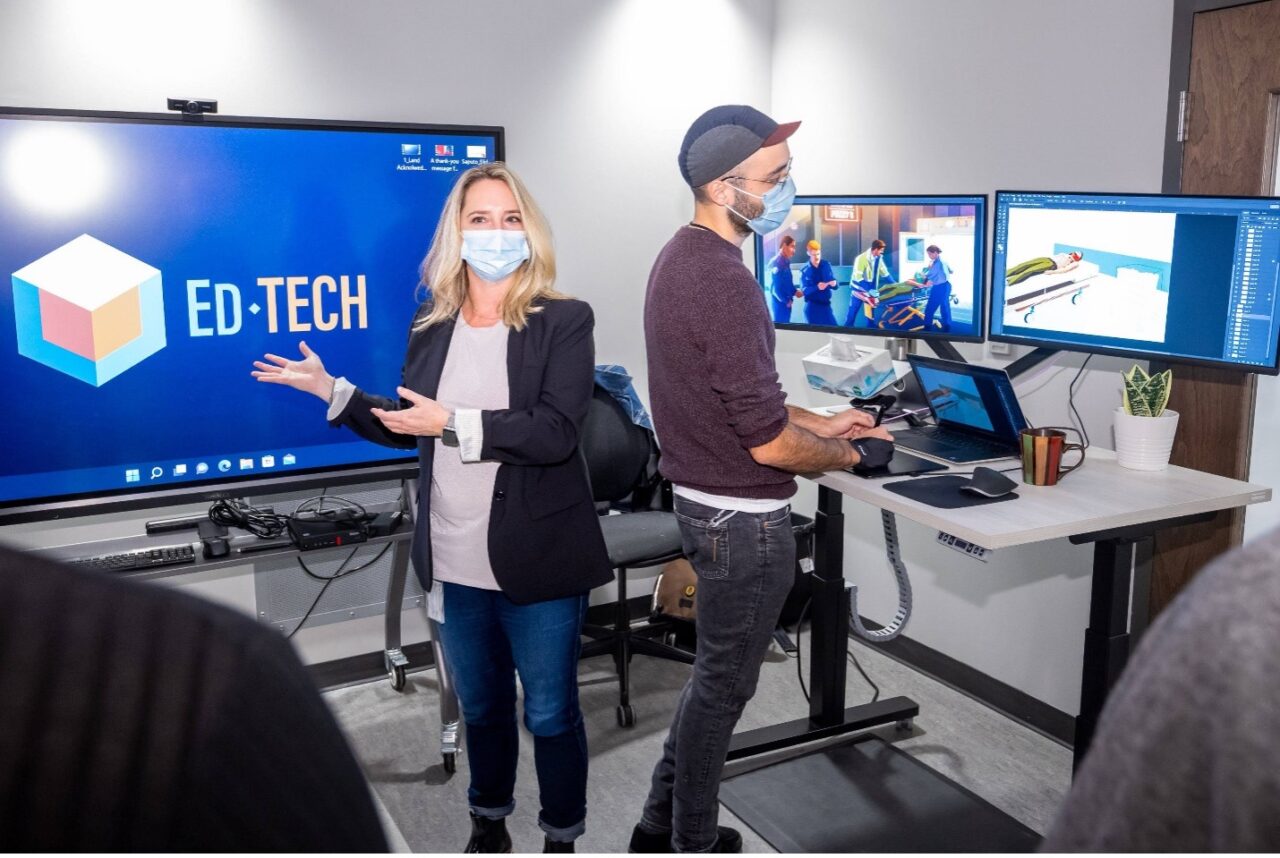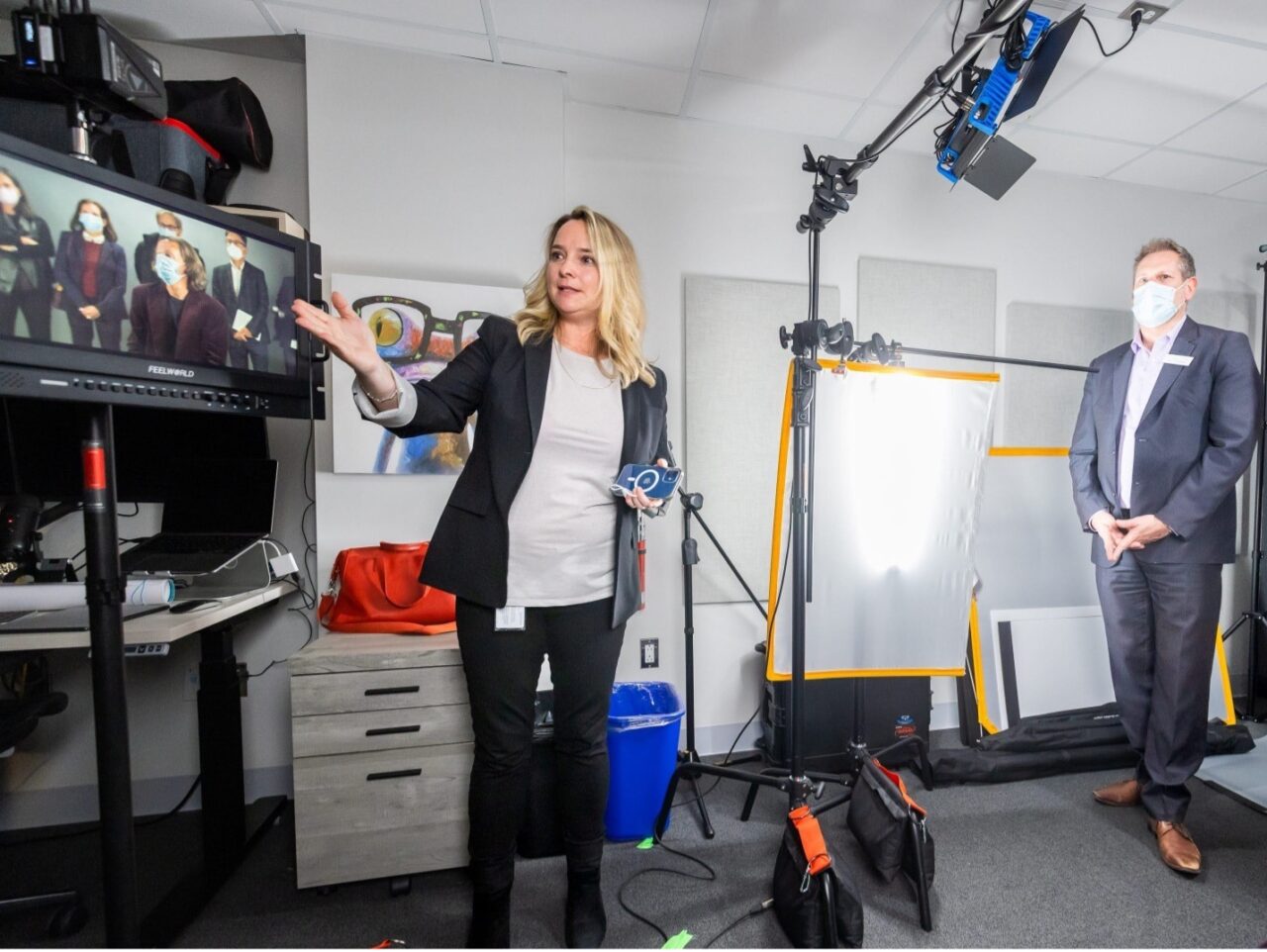 Related:
In photos: Celebrating three cohorts of laureates of the Faculty's Maude Abbott, Haile T. Debas, and Rosemary Wedderburn Brown Prizes